Fillable Printable 700-143-000
Fillable Printable 700-143-000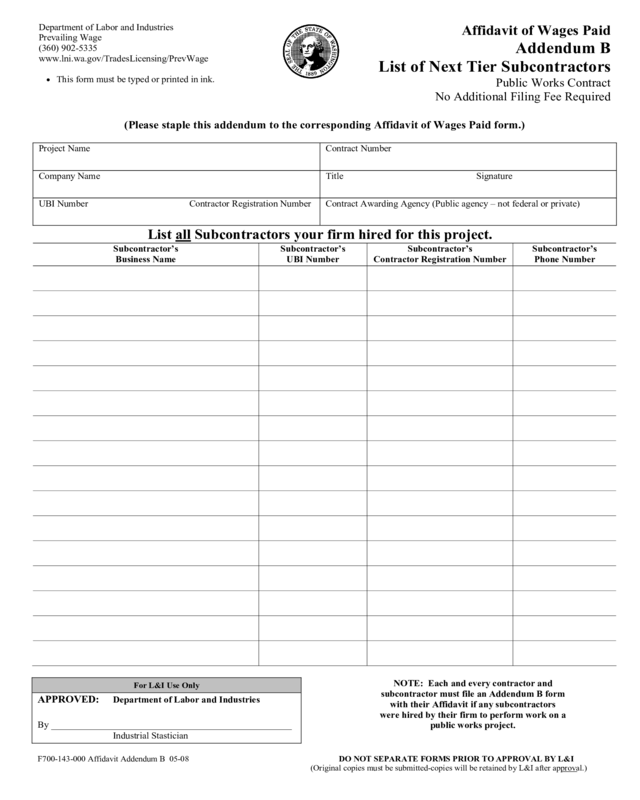 700-143-000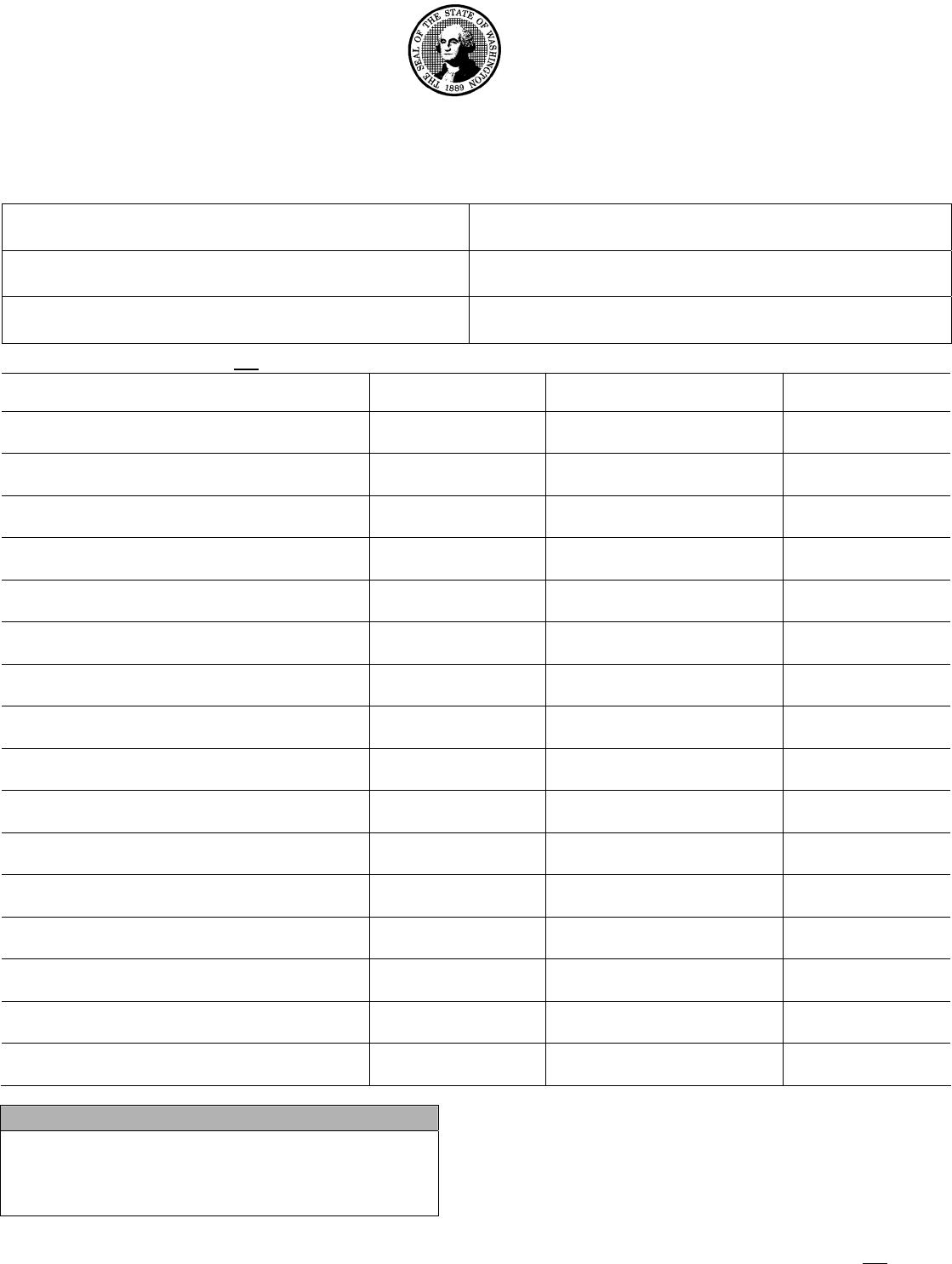 F700-143-000 Affidavit Addendum B 05-08
DO NOT SEPARATE FORMS PRIOR TO APPROVAL BY L&I
(
Original
copies must be submitted-c
opies
will be retained by L&I after
approval.)
Department of Labor and Industries
Prevailing Wage
(360) 902-5335
www.lni.wa.gov/TradesLicensing/PrevWage
•
This form must be typed or printed in ink.
Affidavit of Wages Paid
Addendum B
List of Next Tier Subcontractors
Public Works Contract
No Additional Filing Fee Required
(Please staple this addendum to the corresp
onding Affidavit of Wages Paid form.)
Project Name
Contract Number
Company Name
Title Signature
UBI Number Contractor Registration
Number

Contract Awarding Agency (Public agency – not federal or private)
List all
Subcontractors your firm hired for this project.
Subcontractor's
Business Name
Subcontractor's
UBI Number
Subcontractor's
Contractor Registration Number
Subcontractor's
Phone Number
For L&I Use Only
APPROVED:
Department of Labor and Industries
By
______________________________________________
Industrial Stastician
NOTE: Each and every contractor and
subcontractor must file an Addendum B form
with their Affidavit if
any subcontractors
were hired by their firm to perform work on a
public works project.