Fillable Printable Affidavit of Fact Form - Texas
Fillable Printable Affidavit of Fact Form - Texas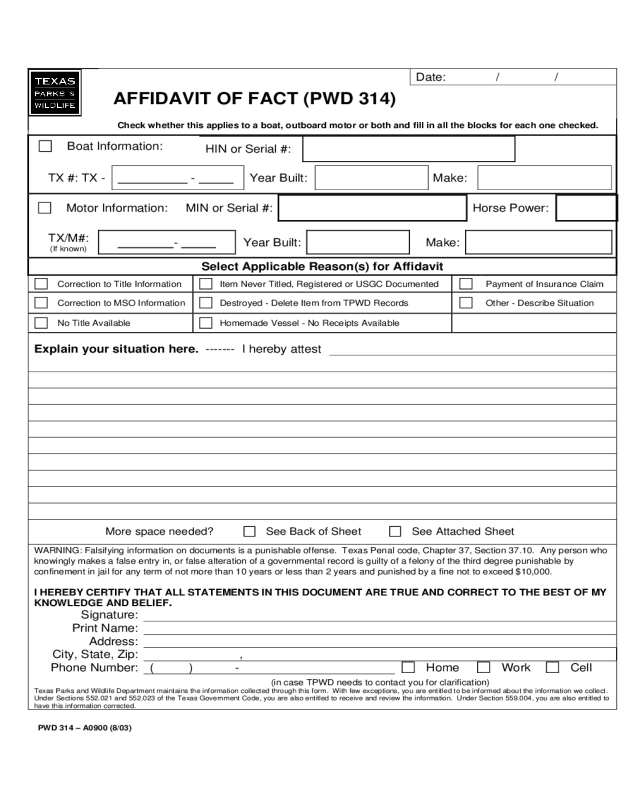 Affidavit of Fact Form - Texas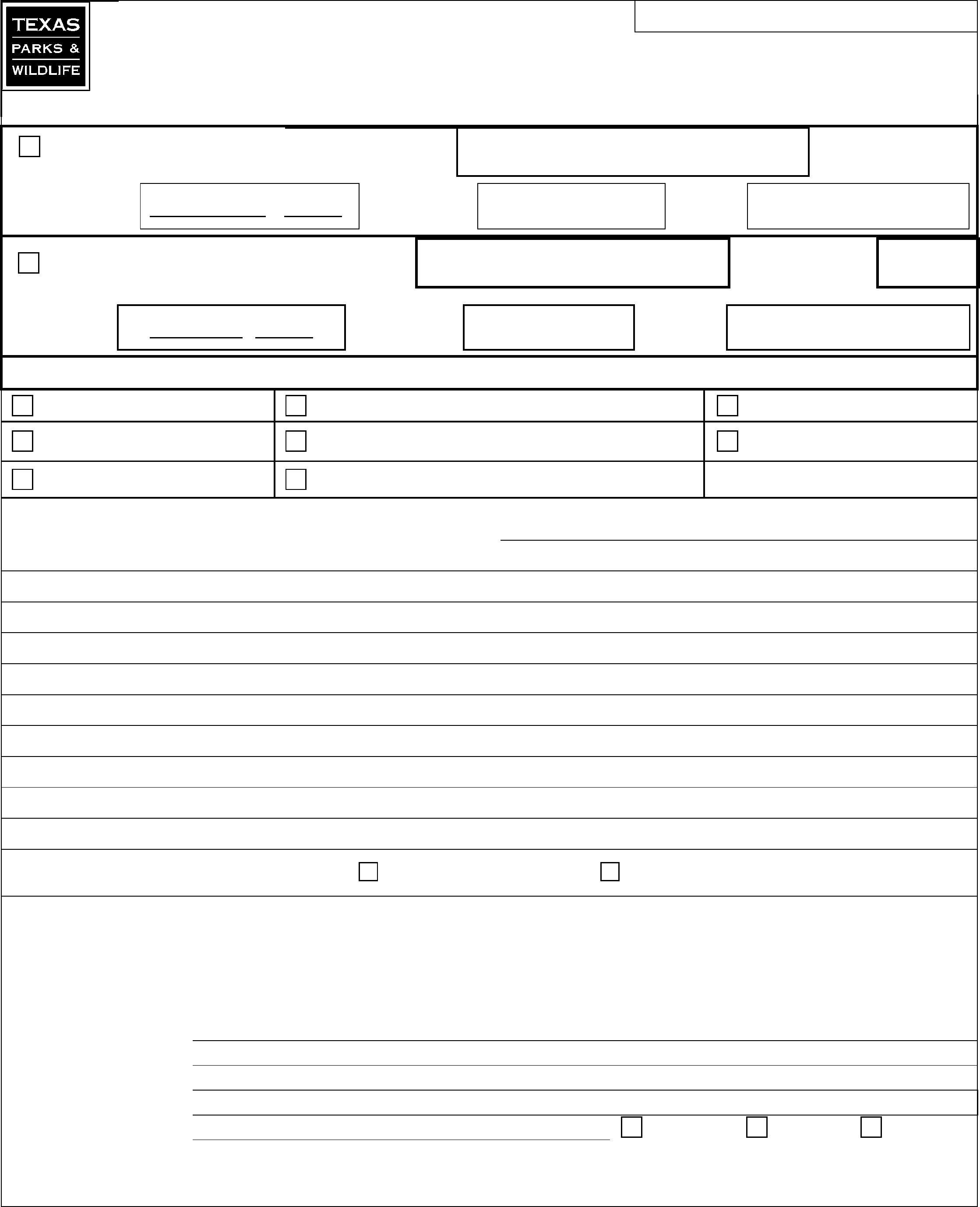 AFFIDAVIT OF FACT (PWD 314)
Check whether this ap plies to a boat, outboard motor or both and fill in all the b lo cks fo r each one checked.
Boat Information:
HIN or Serial #:
:
Make:
Motor Information:
MIN or Serial #:
Horse Power:
TX/M#:
(If known)
-
Year Built
:
Make:
Select Applicable Reason(s) for Affidavit
Correction to Ti
tle Information
Item Never Titled, Registered or USGC Documented
Payment of Insurance Claim
Correction to MSO Information
Destroyed - Delete Item from TPWD Records

Other - Describe Situation
No Title Availa ble
Homemade Vessel - No Receipts Available
Explain your situation here.
I hereb-------

y attest
More space needed?
See Back of Sheet
See Attached Sheet
WARNING: Falsifying information on documents is a punishable offense.
Texas Penal code, Chapter 37, Section 37.1 0. Any person

who
knowingly mak es a false e ntry in, or false alteration of a gov ern
mental record is guilty of a felony of the third degree punish

able by
confinement in jail for any term of not more than 10 years or
less than 2 years and p un ished by a fine not to exceed $1 0,000.
I HEREBY CERTIFY THAT ALL STATEMENTS IN THIS DO
CUMENT ARE TRUE AND CORRECT TO THE BEST OF MY
.
KNOWLEDG E AND BELI EF
Signature:
Print Name:
Address:
City, State, Zip:
Phone Number:
(
)
-
Home

Work

Cell
(in case TPWD needs to contact you for clarification)
-
,
Texas Parks and Wildlife Department
maintains the infor m ation collected through this form. With few exceptions , y ou are en titled to be informed about the

information we collect.
Under Sections 552.021 and 552.023 of the Te
xas Government Code, you are also entitled to receive and review the information.

Under Section 559.004, you are also entitled to
have this information corrected.
PWD 314 – A0900 (8/03)