Fillable Printable Certificate Of Translation Form
Fillable Printable Certificate Of Translation Form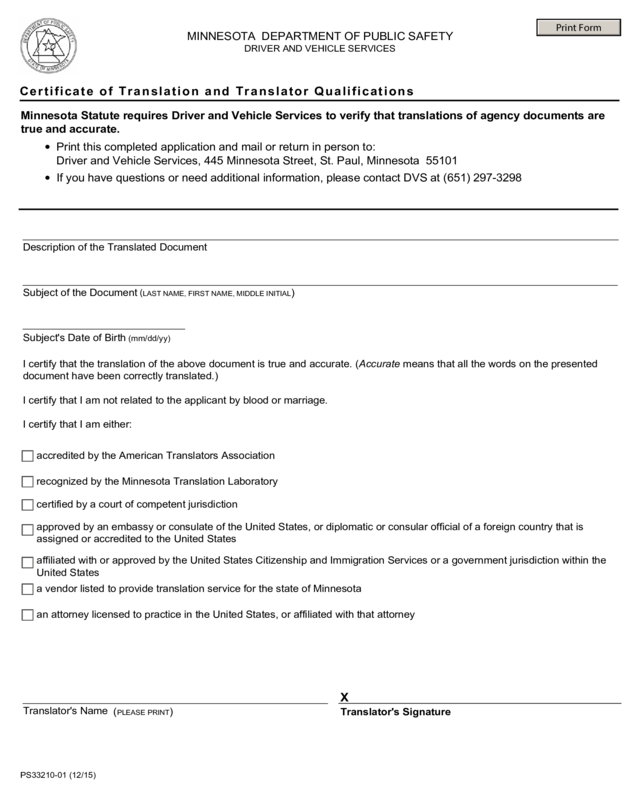 Certificate Of Translation Form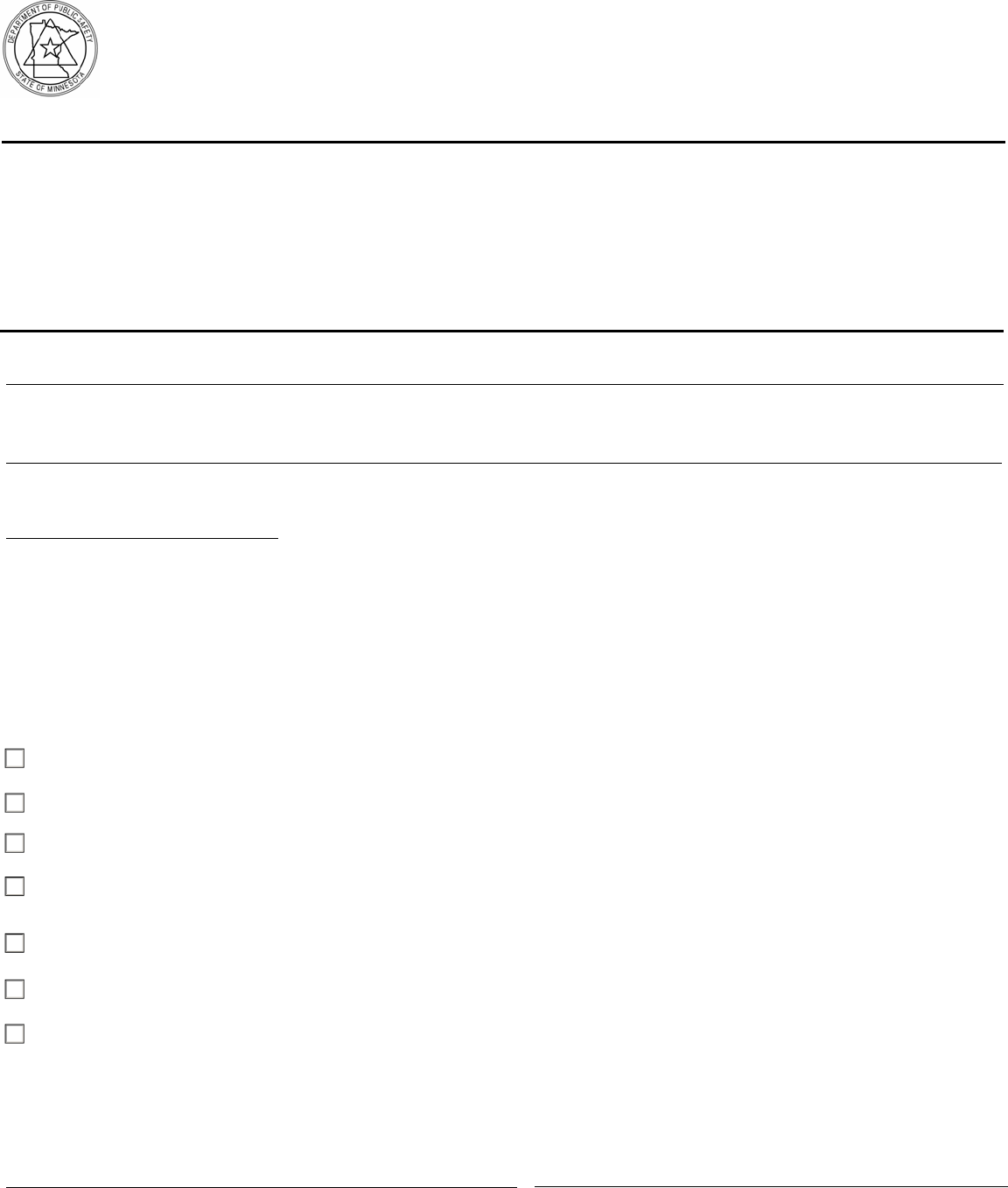 CertificateofTranslationandTranslatorQualifications
MINNESOTA DEPARTMENT OF PUBLIC SAFETY
DRIVER AND VEHICLE SERVICES
•
Print this completed application and mail or return in person to:
Driver and Vehicle Services, 445 Minnesota Street, St. Paul, Minnesota 55101
•
If you have questions or need additional information, please contact DVS at (651) 297-3298
Minnesota Statute requires Driver and Vehicle Services to verify that translations of agency documents are
true and accurate.
Subject of the Document
(
LAST NAME, FIRST NAME, MIDDLE INITIAL
)
Description of the Translated Document
Subject's Date of Birth
(mm/dd/yy)
Translator's Name
(
Translator's Signature
PS33210-01 (12/15)
I certify that the translation of the above document is true and accurate. (
Accurate
means that all the words on the presented
document have been correctly translated.)
I certify that I am not related to the applicant by blood or marriage.
I certify that I am either:
accredited by the American Translators Association
recognized by the Minnesota Translation Laboratory
certified by a court of competent jurisdiction
approved by an embassy or consulate of the United States, or diplomatic or consular official of a foreign country that is
assigned or accredited to the United States
affiliated with or approved by the United States Citizenship and Immigration Servicesor a government jurisdiction within the
United States
a vendor listed to provide translation service for the state of Minnesota
an attorney licensed to practice in the United States, or affiliated with that attorney
X