Fillable Printable Form SSA-199
Fillable Printable Form SSA-199

Form SSA-199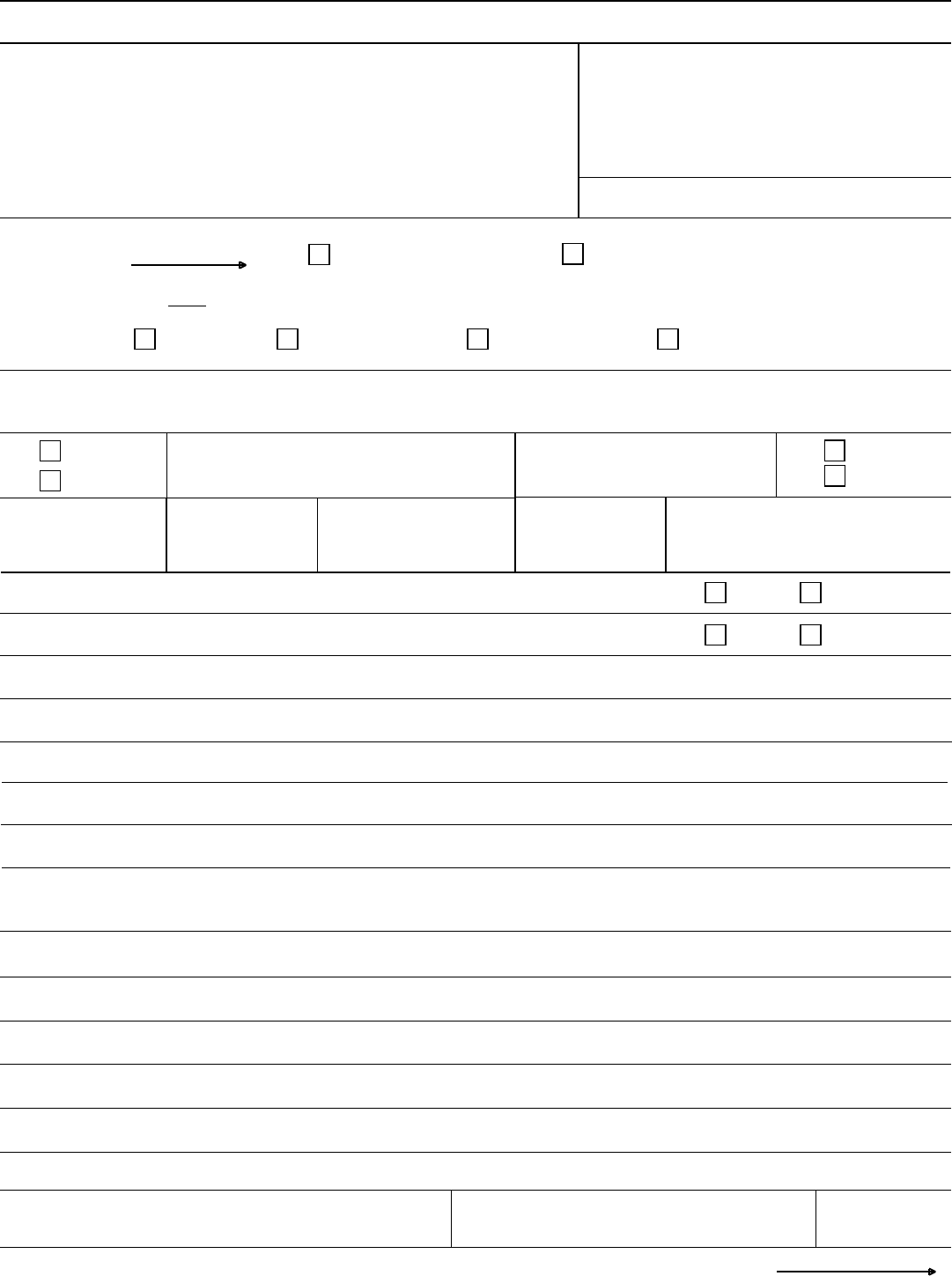 Check One
Initial Claim Reconsideration Resubmittal Supplemental
15. Total amount claimed
$
Remarks:
If claim is based upon other than a continuous period of SGA, it is not necessary to complete items 6, 8, 9, or 13 below.
Social Security Administration
Office of Employment Support Programs
VRA Operations Team
P.O. Box 17714
Baltimore, Maryland 21235-7714
10. Claim based solely on extended evaluation services (VR 06)
Yes
No
9. Medical services were provided, initiated, or coordinated under IWRP
Yes
No
FORM APPROVED
OMB No. 0960-0310
SOCIAL SECURITY ADMINISTRATION
VOCATIONAL REHABILITATION PROVIDER CLAIM
VR Provider
Code
Blind
SSA
SSI
7. Date of Final VR
Closure
5a. Date Client Entered
VR OO
6. Date Employment Began
11. Direct cost during VR (after 9/30/81) -- Total from Item 17d (over)
$
12. Administrative, counseling and placement costs during VR (after 9/30/81)
$
DateTitleSignature
Form
SSA-199
(03-2010) EF (03-2010)
Destroy prior editions
CONTINUED ON REVERSE SIDE
1. Client (First Name, MI, Last Name)
Non-Blind
8. Months Work Activity Tracked After VR
Closing (show months)
$
5b. Date Signed IPE
16. What type of occupation(s) did the client perform during the continuous period of SGA:
13. Administrative costs only for tracking after VR (after 9/30/81)
$
3. SSN (Widow or child, if appropriate)
14. Other (identify in Remarks section below)
Check One
Claim Based On:
Continuous Period of SGA
Medical Recovery during VR

Privacy Act Statement
Collection and Use of Personal Information
Sections 205(a) and 1633(a) of the Social Security Act authorize us to collect this information. The information you provide us on this form will
be used to make claim determinations.
Completion of this form is voluntary, however, we cannot make a payment unless you make the required claims information available to us
using this form or another mutually agreed upon method for submitting a claim.
We rarely use this information you supply for any purpose other than for deciding on a claim. However, we may use it for the administration
and integrity of Social Security programs. We may also disclose information to another person or to another agency in accordance with
approved routine uses, which include but are not limited to the following: 1. To enable a third party or an agency to assist Social Security in
establishing rights to Social Security benefits and/or coverage; 2. To comply with Federal laws requiring the release of information from Social
Security records (e.g., to the Government Accountability Office and Department of Veterans' Affairs); 3.To make determinations for eligibility in
similar health and income maintenance programs at the Federal, State, and local level; and 4.To audit or investigate activities necessary to
assure the integrity of Social Security programs.
We may also use the information you provide in computer matching programs. Matching programs compare our records with records kept by
other Federal, State, or local government agencies. Information from these matching programs can be used to establish or verify a person's
eligibility for Federally funded or administered benefit programs and for repayment of payments or delinquent debts under these programs.
Additional information regarding this form, routine uses of information, and our programs and systems, is available on-line at
www.socialsecurity.gov or at your local Social Security office.
Date of Service
17. Itemization of direct cost services provided during the period of VR (after 9/30/81):
(Use additional sheets as needed)
Type of Service
17c
Cost of Service
17d. Total of column 17c (also enter in item 11 - over)
$
#1
#2
#3
#4
#5
#6
#7
#8
#9
#10
#1
1
#12
#13
#14
#15
Paperwork Reduction Act Statement
- This information collection meets the requirements of 44 U.S.C. § 3507, as amended by Section 2 of
the Paperwork Reduction Act of 1995. You do not need to answer these questions unless we display a valid Office of Management and Budget
control number. We estimate that it will take about 23 minutes to read the instructions, gather the facts, and answer the questions.
Send only
comments relating to our time estimate above to: SSA, 6401 Security Blvd, Baltimore, MD 21235-6401.
www.socialsecurity.gov/work
Form
SSA-199
(03-2010) EF (03-2010)