Fillable Printable Form SSA-521
Fillable Printable Form SSA-521

Form SSA-521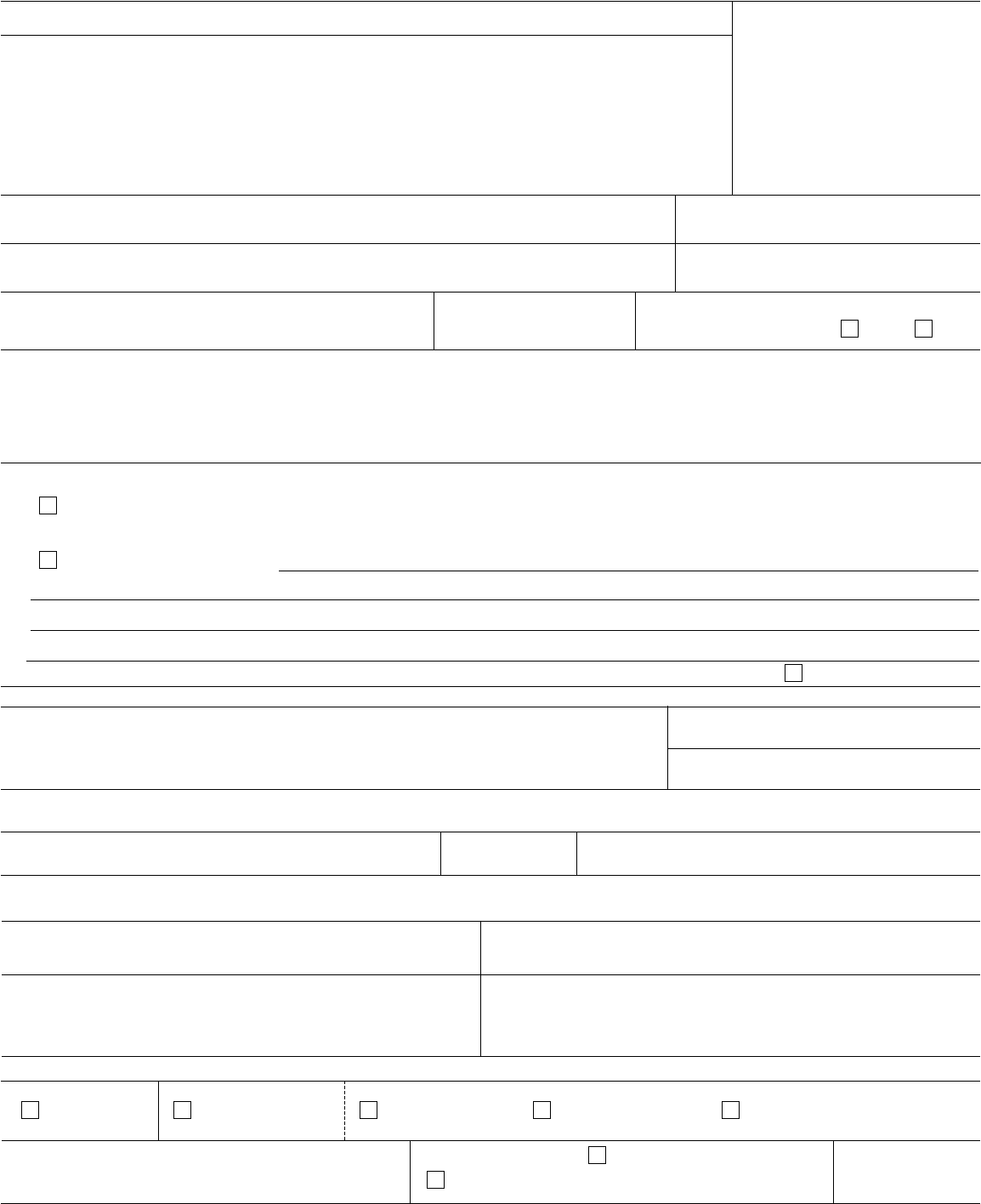 Form
SSA-521
(10-2015) UF (10-2015)
Destroy Prior Editions
REQUEST FOR WITHDRAWAL OF APPLICATION
Form Approved
OMB No. 0960-0015
TOE 420
IMPORTANT NOTICE - This is a request to cancel your application. If we approve it, the
decision we made on your application will have no legal effect. You will forfeit all rights attached
to an application, including the rights of appeal. You will have to return any payment we made to
you or anyone else on the basis of that application. You must then reapply if you want a
determination of your Social Security rights at any time in the future. Any subsequent application
may not involve the same retroactive period. We intend for you to use this procedure only when
your decision to file has resulted, or will result, in a disadvantage to you. Your local Social
Security office will be glad to explain whether, and how, this procedure will help you.
Do not write in this space
NAME OF WAGE EARNER, SELF-EMPLOYED INDIVIDUAL, OR ELIGIBLE
INDIVIDUAL
SOCIAL SECURITY NUMBER
IF DIFFERENT, PRINT YOUR NAME (
First name, middle initial, last name
)
YOUR SOCIAL SECURITY NUMBER
TYPE OF BENEFIT YOU WANT TO WITHDRAWDATE OF APPLICATIONIF APPLICABLE, DO YOU WANT TO KEEP
MEDICARE BENEFITS?
YesNo
I hereby request the withdrawal of my application, dated as above, for the reasons stated below. I understand that (1) this request
may not be cancelled after 60 days from the mailing of notice of approval; and (2) if a determination of my entitlement has been
made, there must be repayment of all benefits paid on the application I want withdrawn, and all other persons whose benefits
would be affected must consent to this withdrawal. I further understand that the application withdrawn and all related material will
remain a part of the records of the Social Security Administration and that this withdrawal will not affect the proper crediting of
wages or self-employment income to my Social Security earnings record.
Give reason for withdrawal.
(If you need more space, use the reverse of this form.)
1.
I intend to continue working. (I have been advised of the alternatives to withdrawal for applicants under full retirement
age and still wish to withdraw my application.)
2.
Other (Please explain fully):
Continued on reverse
SIGNATURE OF PERSON MAKING REQUEST
SIGN
HERE
Telephone Number
(include area code)
Mailing Address
(Number and Street, Apt. No., P.O. Box, or Rural Route)
City and StateZIP CodeEnter Name of County (if any) in which you now live
Witnesses are required ONLY if this request has been signed by mark (X) above. If signed by mark (X), two witnesses to
the signing who know the person making the request must sign below, giving their full addresses.
1. Signature of Witness
Address
(Number and Street, City, State and ZIP Code)
2. Signature of Witness
Address
(Number and Street, City, State and ZIP Code)
FOR USE OF SOCIAL SECURITY ADMINISTRATION
APPROVED
NOT APPROVED
BECAUSE
BENEFITS NOT
REPAID
CONSENT(S) NOT
OBTAINED
OTHER
(Attach special determination)
SIGNATURE OF SSA EMPLOYEETITLE
CLAIMS
AUTHORIZER
DATE
Social Security Administration
Signature
(First name, middle initial, last name) (Write in ink)

Sections 202, 205, 223 and 1872 of the Social Security Act, as amended, allow us to collect this information. We will use the
information you provide to cancel your application for benefits.
Furnishing us this information is voluntary. However, failing to provide us with all or part of the information may cause continued
consideration of your benefits claim.
We rarely use the information you supply for any purpose other than what we state above, however, we may use the information
for the administration of our programs including sharing information:
1. To comply with Federal laws requiring the release of information from our records (e.g., to the Government
Accountability Office and Department of Veterans Affairs);
2. To facilitate statistical research, audit, or investigative activities necessary to ensure the integrity and improvement of
our programs (e.g., to the Bureau of the Census and to private entities under contract with us); and,
A complete list of when we may share your information with others, called routine uses, is available in our Privacy Act System of
Records Notice 60-0089, entitled Claims Folders Systems. Additional information about this and other system of records notices
and our programs are available from our Internet website at
www.socialsecurity.gov
or at your local Social Security office.
We may share the information you provide to other health agencies through computer matching programs. Matching programs
compare our records with records kept by other Federal, State, or local government agencies. We use the information from these
programs to establish or verify a person's eligibility for federally funded or administered benefit programs and for repayment of
incorrect payments or delinquent debts under these programs.
Additional Remarks:
- This information collection meets the requirements of 44 U.S.C. § 3507, as amended by
Section 2 of the Paperwork Reduction Act of 1995. You do not need to answer these questions unless we display a valid Office of
Management and Budget control number. We estimate that it will take about 5 minutes to read the instructions, gather the facts,
and answer the questions.
SEND OR BRING THE COMPLETED FORM TO YOUR LOCAL SOCIAL SECURITY OFFICE. You
can find your local Social Security office through SSA's website at
www.socialsecurity.gov
. Offices are listed under U.S.
Government agencies in your telephone directory or you may call Social Security at 1-800-772-1213
(TTY 1-800-325-0778).
You may send comments on our time estimate above to: SSA, 6401Security Blvd., Baltimore, MD
21235-6401.
Send only comments relating to our time estimate to this address, not the completed form.
Form
SSA-521
(10-2015) UF (10-2015)
Privacy Act Statement
Collection and Use of Personal Information
Paperwork Reduction Act Statement