Fillable Printable Form SSA-5666
Fillable Printable Form SSA-5666

Form SSA-5666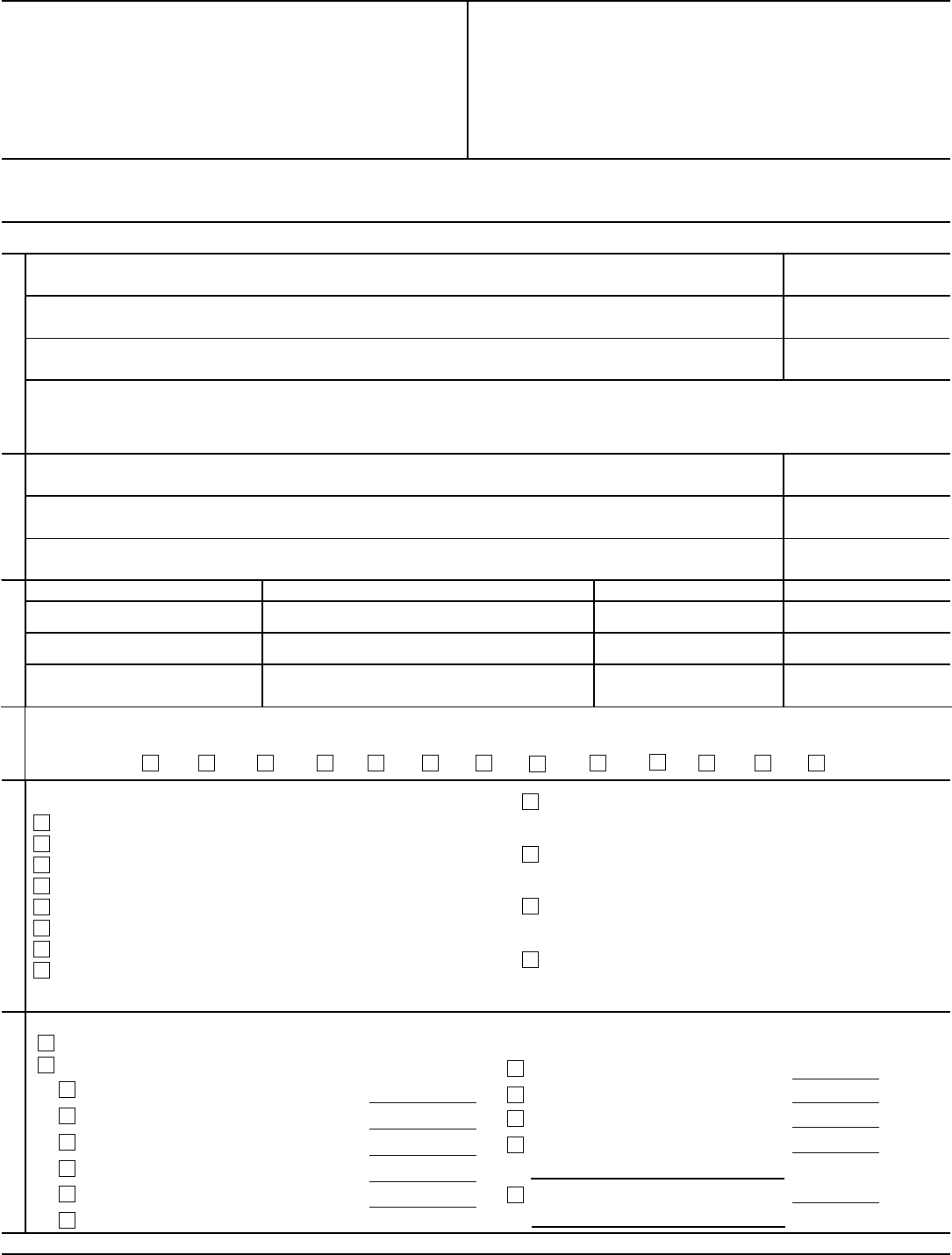 Page 1
SOCIAL SECURITY ADMINISTRATION
Form Approved
OMB No. 0960-0646
REQUESTING OFFICE NAME AND ADDRESS
ATTACH LABEL OR TYPE IN CLAIMANT NAME
Grade(s) repeated, if any:
K 1 2 3 4 5 6 7 8 9 10 11 12
3.
Current Instructional Levels
Standardized Assessment Instrument
Date(s):
Math Level:
Score/Percentile Rank
Written Language
Level:
4.
Educational Disabilities, if any:
5.
Placement and Related Services (Check all that apply):
Hours/week:
Therapies, etc:
Hours/week:
PLEASE PROVIDE YOUR NAME AND TITLE ON NEXT PAGE
Has there been any recent evaluation or testing of this child? If yes, kind(s) of
test / evaluation:
Has the child been referred for assessment team evaluation or special class placement or
services? If yes, to whom?
6.
Please ask the person(s) most familiar with the child's records to complete this form.
Continue any answers as needed on next page.
Please send us copies of all comprehensive evaluations, triennial assessments, psychological or speech/
language testing, current Individualized Education Programs, teacher/therapist progress reports, and all
other records that can help us evaluate the child's functioning.
Reading Level:
Name of School
Intellectual Disability
Other Health Impairment (please specify)
Specific Learning Disability (please specify)
Developmental Delay (please specify)
Multiple Disabilities (please specify)
Hearing Impairment/Deafness
Speech or Language Impairment
Visual Impairment/Blindness
Emotional Disturbance/Behavior Disorder
Traumatic Brain Injury
Autism
Orthopedic Impairment
Regular Education, no special instruction
Self-contained, regular school
Residential
Occupational Therapy
Other (please specify)
Counselling (please specify)
Speech - Language Therapy
Physical Therapy
Self-contained, special school
Special school, non-public
Resource Room
Special Ed. Instruction:
Inclusion - Sp. instr. in regular class
REQUEST FOR ADMINISTRATIVE INFORMATION

ADDITIONAL COMMENTS Use this section for continuation of any answers from page 1, and for any additional
information about this child's records that may help us obtain the information we need to evaluate the child's
functioning.
Name/Title
Name/Title (If more than one person helped complete this form)
THANK YOU
Date
Phone
Page 2
-
This information collection meets the requirements of 44 U.S.C. § 3507, as amended
by Section 2 of
the Paperwork Reduction Act of 1995. You do not need to answer these questions unless we display a valid
Office of Management and
Budget control number. We estimate that it will take about 30 minutes to read the instructions,
answer the questions, and collect school
records. If you have questions about how to complete the form, contact the
Requesting Office; see page 1, upper left corner for the name,
address, and phone number of the Requesting Office. If you
need the address or phone number of the Requesting Office, you can get it by
calling Social Security at 1-800-772-1213 (TTY
1-800-325-0778). SEND THE COMPLETED FORM TO THE REQUESTING OFFICE.
You
may send comments on our time
estimate above to:
SSA, 6401 Security Blvd., Baltimore, MD 21235-6401.
Send only
comments relating to
our time
estimate to this address, not the completed form.
Sections 1614 and 1633 of the Social Security Act, as amended, and 20 CFR 416.924a(a), authorize us to collect this
information. We will use the information you provide to make a decision on the named claimant's claim.The information you
furnish on this form is voluntary. However, failure to provide the requested information could prevent us from making an
accurate and timely decision on the named claimant's claim. We rarely use the information you supply for any other purpose
than to make a decision on a claimant's disability. However, we may use it for the administration and integrity of Social Security
programs. We may also disclose information to another person or to another agency in accordance with approved routine uses,
which include but are not limited to the following:
1. To enable a third party or an agency to assist Social Security in establishing rights to Social Security benefits and/or
coverage; 2. To comply with Federal laws requiring the release of information from Social Security records (e.g., to the
Government Accountability Office and Department of Veterans Affairs); 3. To make determinations for eligibility in similar health
and income maintenance programs at the Federal, State, and local levels; and 4. To facilitate audit or investigative activities
necessary to assure the integrity of Social Security programs.
We may also use the information you provide in computer matching programs. Matching programs compare our records with
records kept by other Federal, State, or local government agencies. Information from these matching programs can be used to
establish or verify a person's eligibility for Federally funded or administered benefit programs and for repayment of payments or
delinquent debts under these programs. Explanations about these and other reasons why information you provide us may be
used or given out are available in Systems of Records Notice 60-0089 (Claims Folder Systems). The Notice, additional
information about this form, and any other information regarding our systemsand programs are available on-line at
www.
socialsecurity.gov
or at your local Social Security office.
Request for Administrative Information Collection and Use of Personal Information
Privacy Act Statement
Paperwork Reduction Act Statement