Fillable Printable Motor Vehicle Power of Attorney Form - Nevada
Fillable Printable Motor Vehicle Power of Attorney Form - Nevada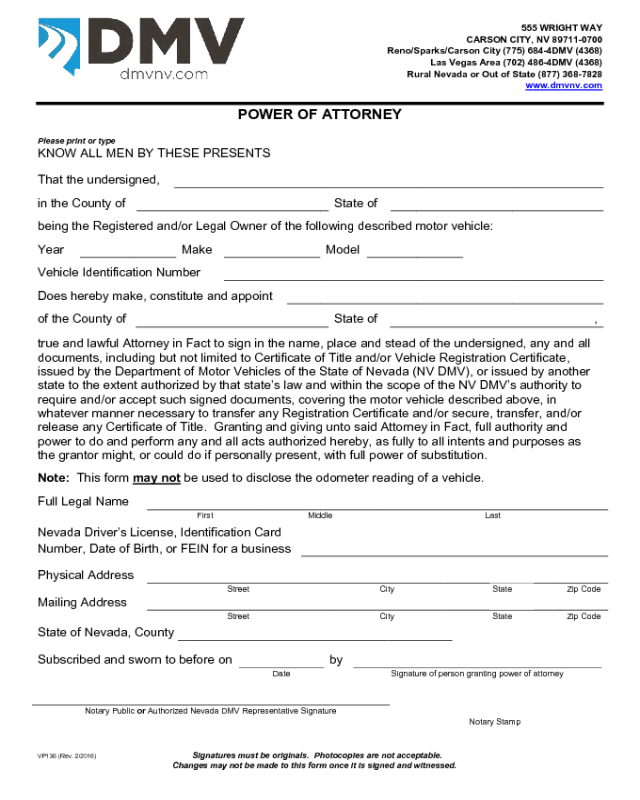 Motor Vehicle Power of Attorney Form - Nevada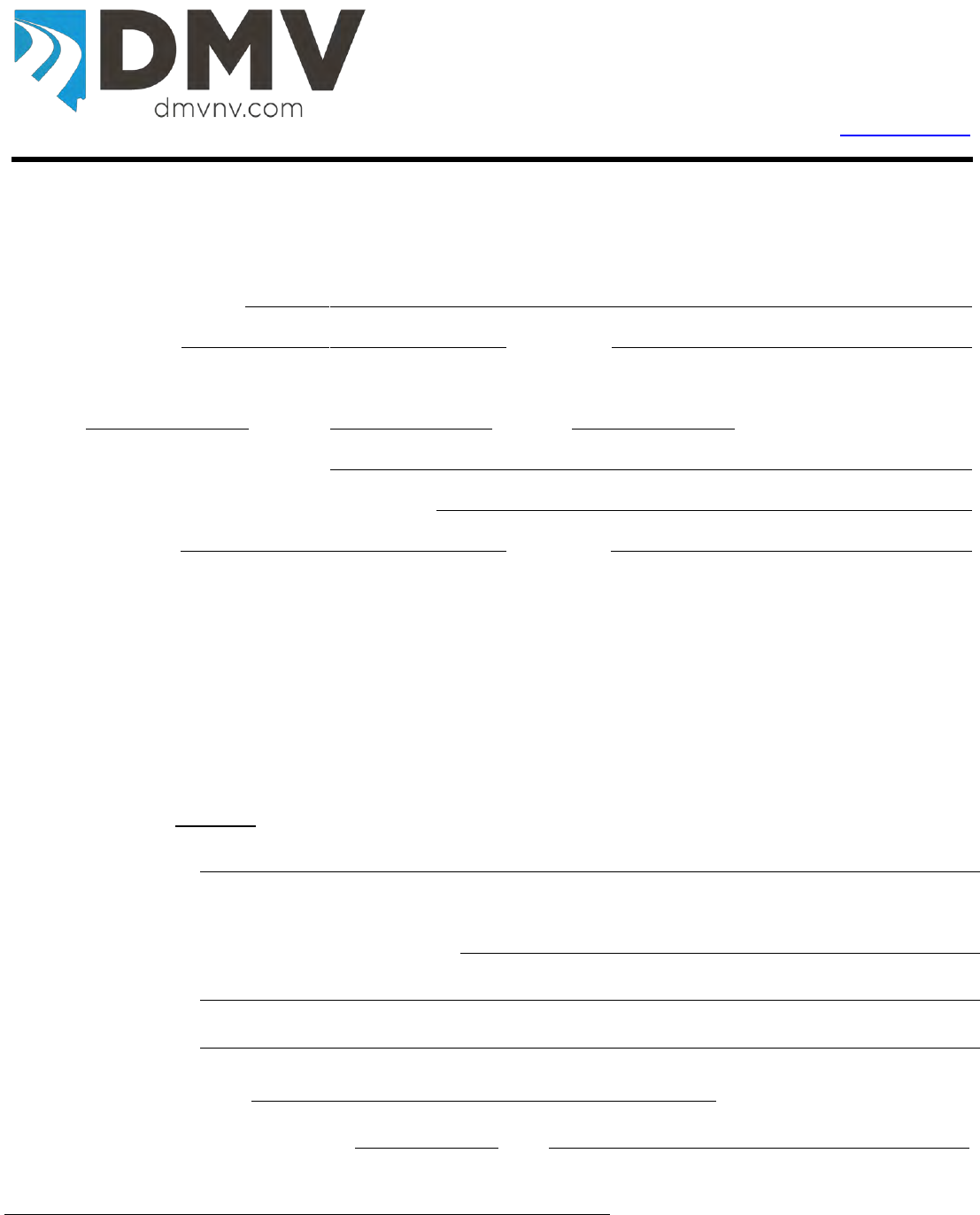 555 WRIGHT WAY
CARSON CITY, NV 89711-0700
Reno/Sparks/Carson City (775) 684-4DMV (4368)
Las Vegas Area (702) 486-4DMV (4368)
Rural Nevada or Out of State (877) 368-7828
VP
136 (Rev. 2/2016)

Signatures must be originals. Photocopies are not acceptable.
Changes may not be made to this form once it is signed and witnessed.
POWER OF ATTORNEY
Please print or type
KNOW ALL MEN BY THESE PRESENTS
being the Registered and/or Legal Owner of the following described motor vehicle:
Vehicle Identification Number
Does hereby make, constitute and appoint
true and lawful Attorney in Fact to sign in the name, place and stead of the undersigned, any and all
documents, including but not limited to Certificate of Title and/or Vehicle Registration Certificate
,
issued by the Department of Motor Vehicles of the State of Nevada (NV DMV), or issued by another
state to the extent authorized by that state's law and within the scope of the NV DMV's authority to
require and/or accept such signed documents, covering the motor vehicle described above, in
whatever manner necessary to transfer any Registration Certificate and/or secure, transfer, and/or
release any Certificate of Title. Granting and giving unto said Attorney in Fact, full authority and
power to do and perform any and all acts authorized hereby, as fully to all intents and purposes as
the grantor might, or could do if personally present, with full power of substitution.
Note:
This form
may not
be used to disclose the odometer reading of a vehicle.
Nevada Driver's License, Identification Card
Number, Date of Birth, or FEIN for a business
State of Nevada, County of
Subscribed and sworn to before on
Signature of person granting power of attorney
Notary Public
or

Authorized Nevada DMV Representative Signature