Fillable Printable Mv Busto Pass Reclass Statement
Fillable Printable Mv Busto Pass Reclass Statement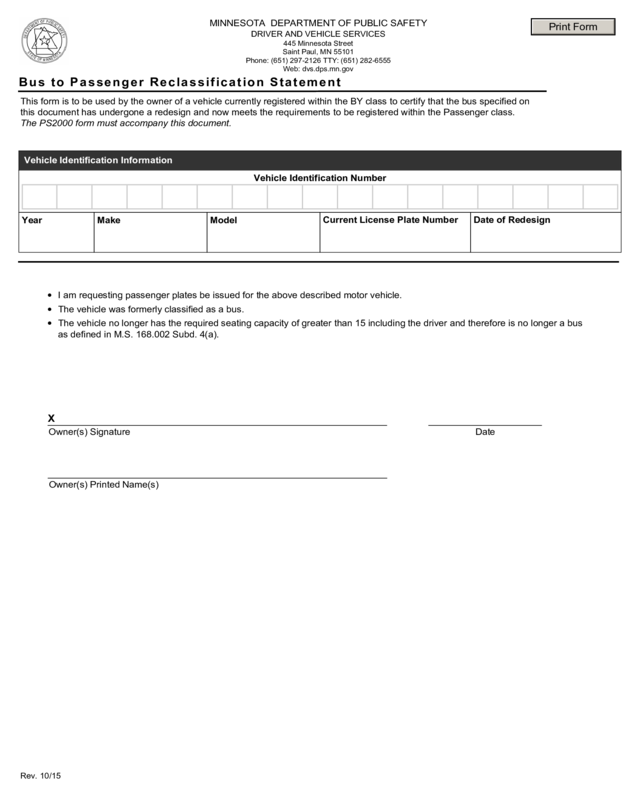 Mv Busto Pass Reclass Statement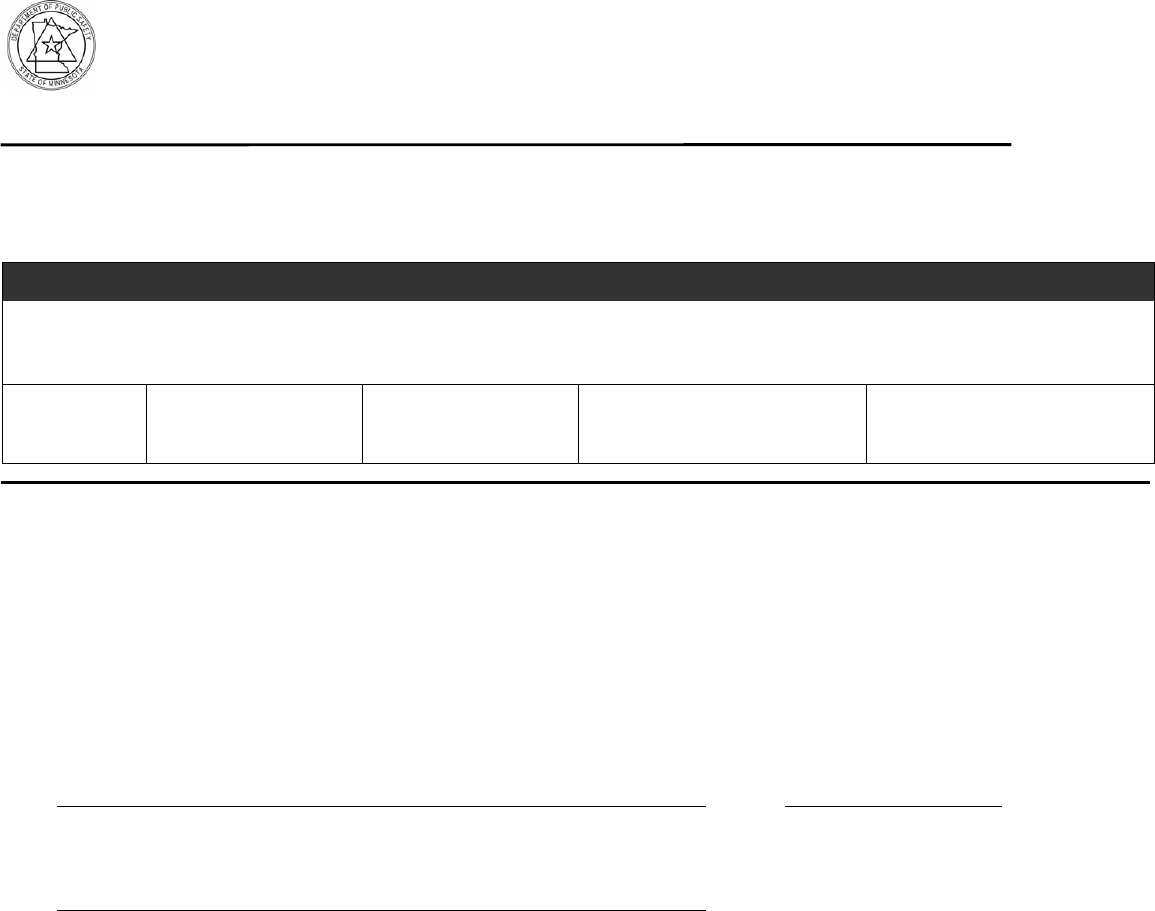 MINNESOTA DEPARTMENT OF PUBLIC SAFETY
DRIVER AND VEHICLE SERVICES
445 Minnesota Street
Saint Paul, MN 55101
Phone: (651) 297-2126 TTY: (651) 282-6555
Web: dvs.dps.mn.gov
BustoPassengerReclassificationStatement
This form is to be used by the owner of a vehicle currently registered within the BY class to certify that the bus specified on
this document has undergone a redesign and now meets the requirements to be registered within the Passenger class.
The PS2000 form must accompany this document.
Vehicle Identification Number
Year
Rev. 10/15
MakeModel
Current License Plate NumberDate of Redesign
Vehicle Identification Information
•
I am requesting passenger plates be issued for the above described motor vehicle.
•
The vehicle was formerly classified as a bus.
•
The vehicle no longer has the required seating capacity of greater than 15 including the driver and therefore is no longer a bus
as defined in M.S. 168.002 Subd. 4(a).
X
Owner(s) Signature
Owner(s) Printed Name(s)
Date