Fillable Printable Phs 416-1Fp3 (Rev. 3/16), Form Page 3
Fillable Printable Phs 416-1Fp3 (Rev. 3/16), Form Page 3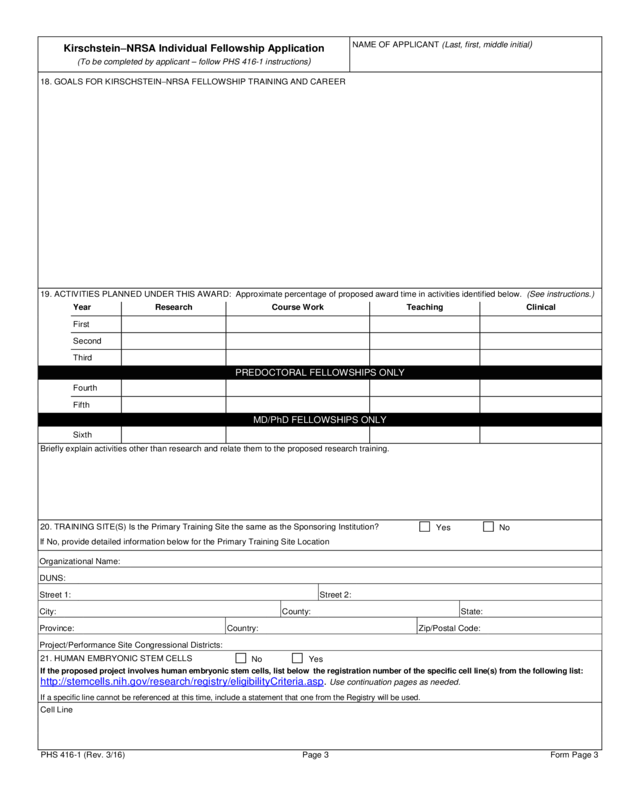 Phs 416-1Fp3 (Rev. 3/16), Form Page 3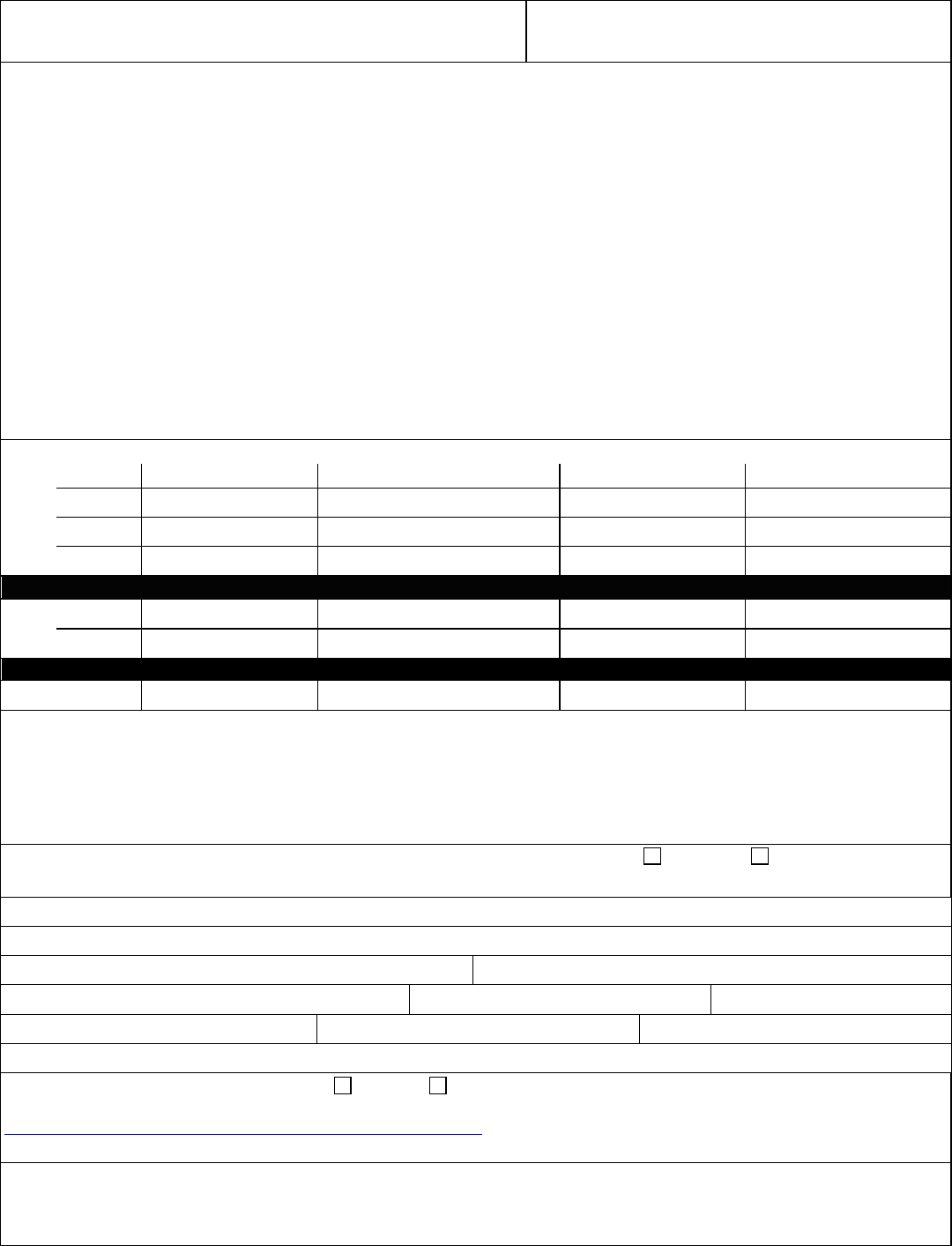 NAME O F APPLICANT
(Last, first, middle initial

)
Kirschstein
NRSA Individual Fellowship Applicatio n
(To be completed by applicant
–
follow PHS 416
-
1 instructions
)
18
. GO ALS FOR KIRSCHSTEIN

−

NRSA FELLOWSHIP TRAINING AN D CAREER
19
. ACTIVITIES PLANNED UNDER THIS AWARD: Approximate percentage of proposed award time in activities identified below.

(See instruction

s.)
First
Second
Third
PREDOCTORAL FELLOWSHIPS ONLY
Fourth
Fifth
MD/P h D FE L L O WSHIPS O NL Y
Sixth
Briefly explain activities other than research and relate them to the proposed research training.
20
. TRAINING SITE(S) Is the Primary Training Site the same as the Sponsoring Institution?
If No, provide detailed information below for the Primary Training Site Location
Project/Performance Site Congressional Districts:
21
. H

UMAN

E

MBRYONIC

S

TEM

C
ELLS
If the proposed project involves human embryonic stem cells, list below
the registration number of the specific cell line(s)
from the following list

:
http://stemcells.nih.gov/research/registry/eligibilityCriteria.asp
. Use continuation pages as needed

.
If a specific line cannot be r eferenced at t his time, include a statement that one from the Registry will be used
.
PHS 416
-
1 (Rev.

3/

16)

Page 3
Form Page 3