Fillable Printable Power of Attorney Example - Saskatchewan
Fillable Printable Power of Attorney Example - Saskatchewan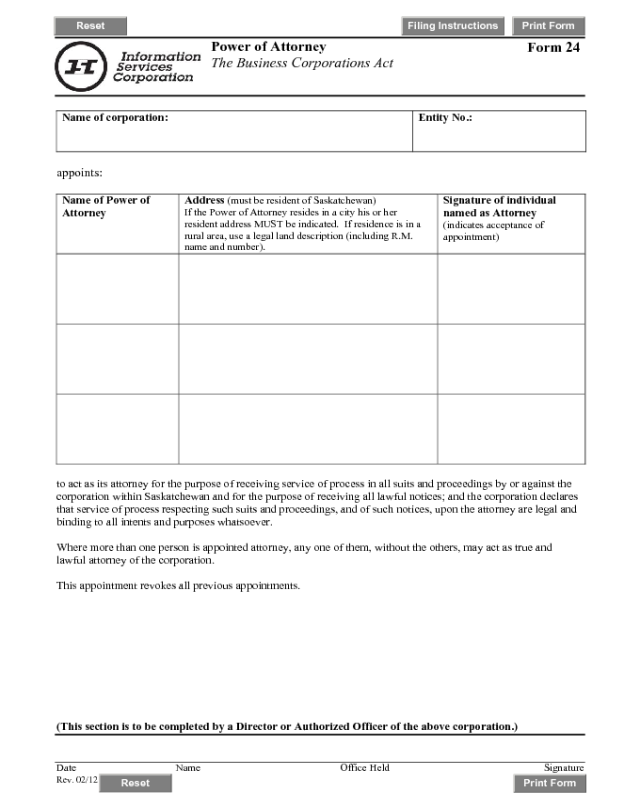 Power of Attorney Example - Saskatchewan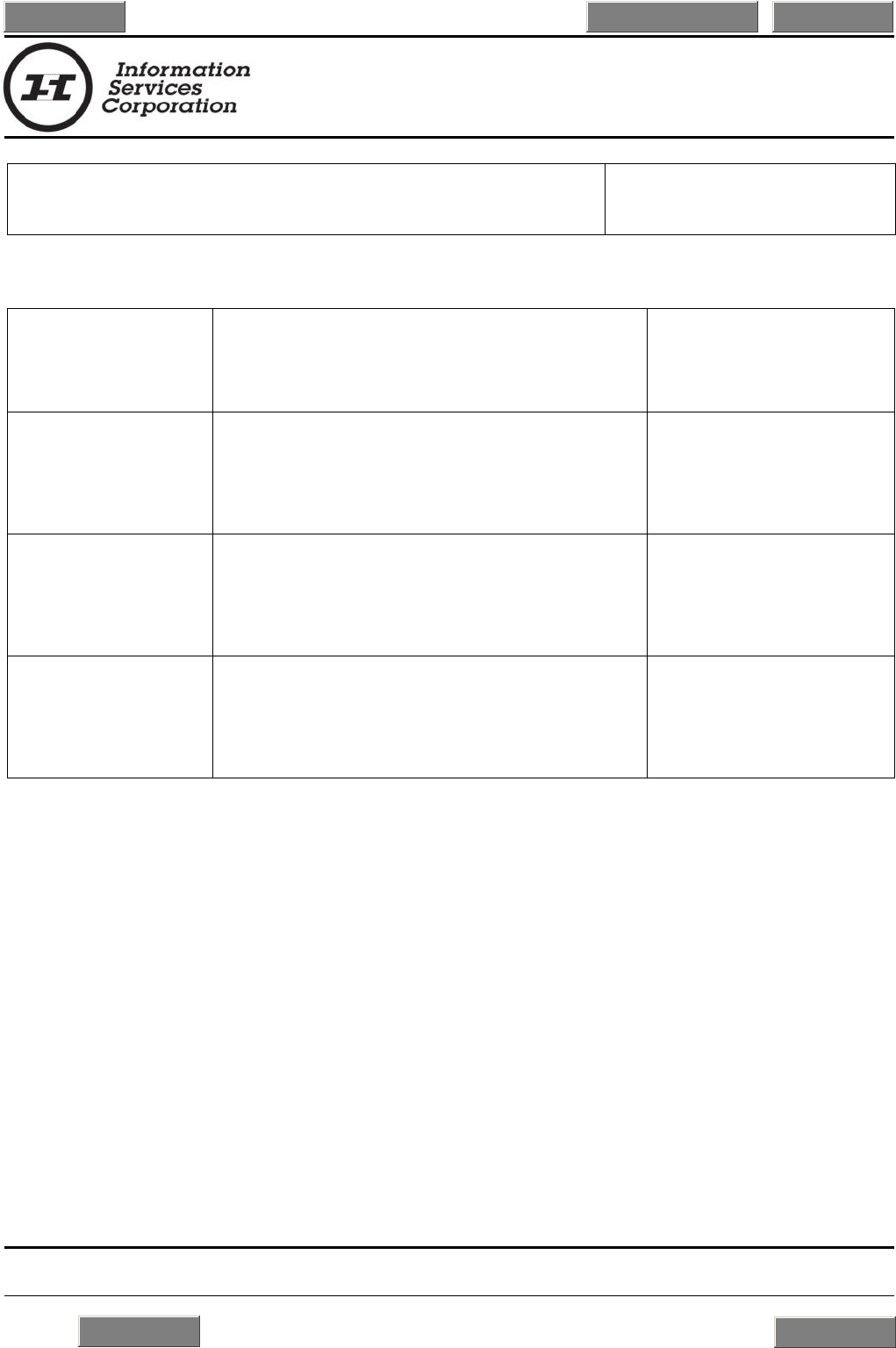 Power of Attorney
Form 24
The Business Corporations Act
Name of corporation:
Entity No.:
appoints:
Name of Power of
Attorney
Address
(must be resident of Saskatchewan)
If the Power of Attorney resides in a city his or her
resident address MUST be indicated. If residence is in a
rural area, use a legal land description (including R.M.
name and number).
Signature of individual
named as Attorney
(indicates acceptance of
appointment)
to act as its attorney for the purpose of receiving service of process in all suits and proceedings by or against the
corporation within Saskatchewan and for the purpose of receiving all lawful notices; and the corporation declares
that service of process respecting such suits and proceedings, and of such notices, upon the attorney are legal and
binding to all intents and purposes whatsoever.
Where more than one person is appointed attorney, any one of them, without the others, may act as true and
lawful attorney of the corporation.
This appointment revokes all previous appointments.
(This section is to be completed by a Director or Authorized Officer of the above corporation.)
Rev. 02/12
Date Name
Office Held Signature

Power of Attorney
Form 24
INSTRUCTIONS FOR COMPLETION
Item 1
:
Type or print the full legal name of the corporation.
Item 2
:
Type or print the given name, initial and family name of attorney. The
individual named as attorney must be a resident of Saskatchewan.
Item 3
:
Type or print the business address of the attorney in full, including street,
number and if multi-office building, room number.
Item 4
:
Space is provided for the appointment of more than one attorney. A
corporation may, for example, appoint several individuals in a law firm as
its attorney. The appointment of a law firm or any other firm or a
corporation as an attorney will not be accepted.
Item 5
:
The filing of a power of attorney revokes all previous appointments. A
Director or authorized officer of the corporation must complete and sign
the middle portion of the form.
Item 6
:
Where more than one attorney is appointed, consent of each attorney is
required. In this event, write in the space provided for Consent to act as
Attorney, "The annexed Schedule 1 is incorporated in this form", and
annex as Schedule 1 Consent to act as Attorney amended to provide for
the number of attorneys appointed.
Completed documents, in duplicate, and the perscribed fee payable to
Information Services Corporation
are to be sent to:
Corporate Registry
1301 - 1st Avenue
Regina, Saskatchewan
S4R 8H2