Fillable Printable Residential Lease Termination Agreement Form
Fillable Printable Residential Lease Termination Agreement Form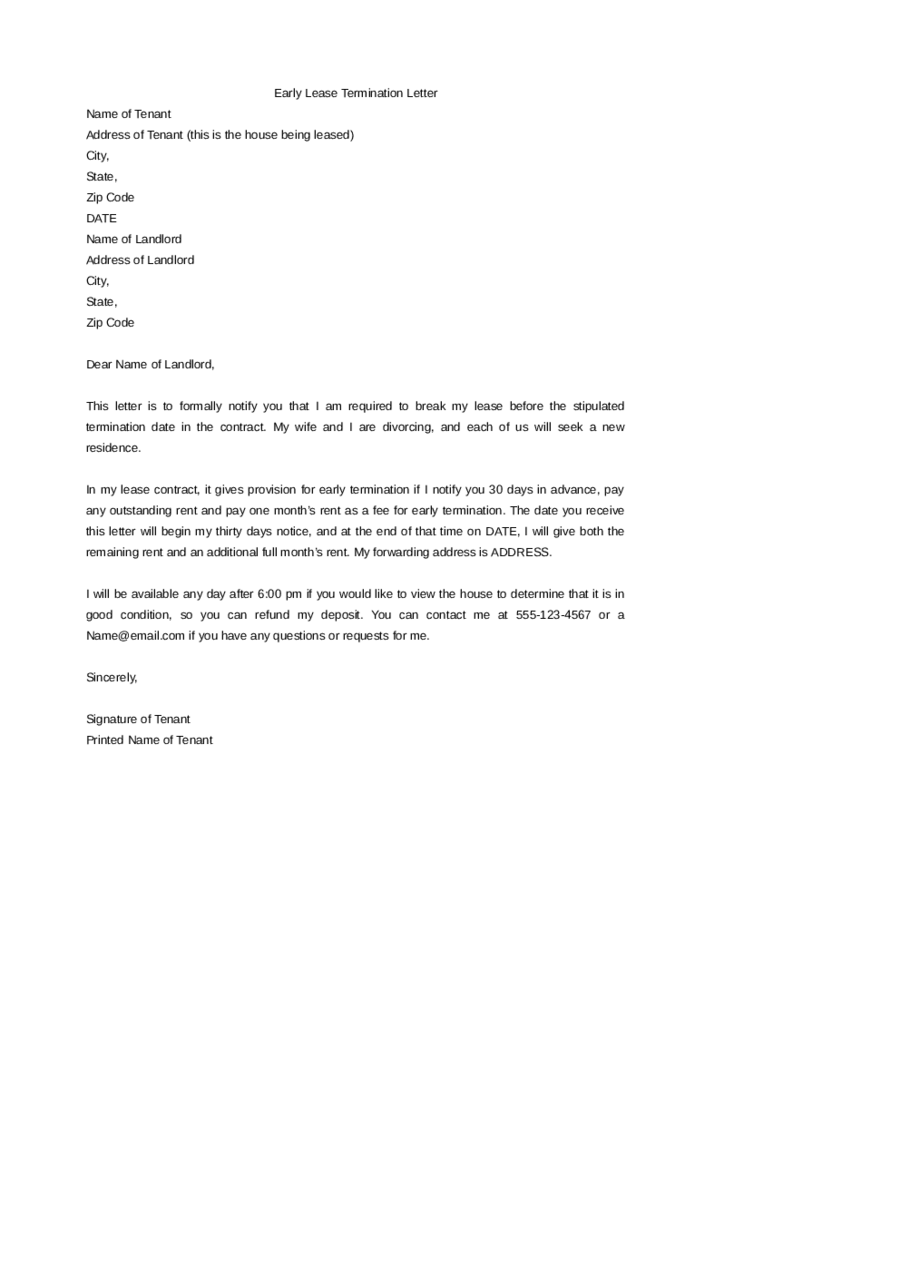 Residential Lease Termination Agreement Form
Early Lease Termination Letter
Name of Tenant
Address of Tenant (this is the house being leased)
City,
State,
Zip Code
DATE
Name of Landlord
Address of Landlord
City,
State,
Zip Code
Dear Name of Landlord,
ThisletteristoformallynotifyyouthatIamrequiredtobreakmyleasebeforethestipulated
terminationdateinthecontract.MywifeandIaredivorcing,andeachofuswillseekanew
residence.
Inmy leasecontract,it givesprovision forearlyterminationif Inotifyyou30 daysin advance, pay
any outstandingrent and pay onemonth's rentas a fee forearly termination. The date youreceive
thisletter willbegin my thirtydays notice,and at theend ofthattime onDATE, Iwillgive boththe
remaining rent and an additional full month's rent. My forwarding address is ADDRESS.
I will be available any day after 6:00 pm if you would like to view the house to determine that it is in
goodcondition,soyoucanrefundmydeposit.Youcancontactmeat555-123-4567ora
Name@email.com if you have any questions or requests for me.
Sincerely,
Signature of Tenant
Printed Name of Tenant