Fillable Printable Tc-572, Business Application For Electronic Payments
Fillable Printable Tc-572, Business Application For Electronic Payments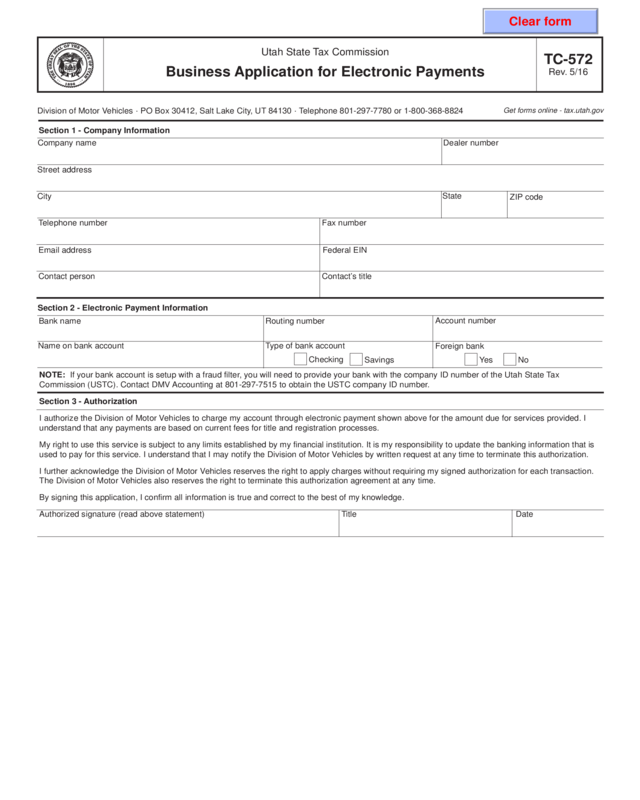 Tc-572, Business Application For Electronic Payments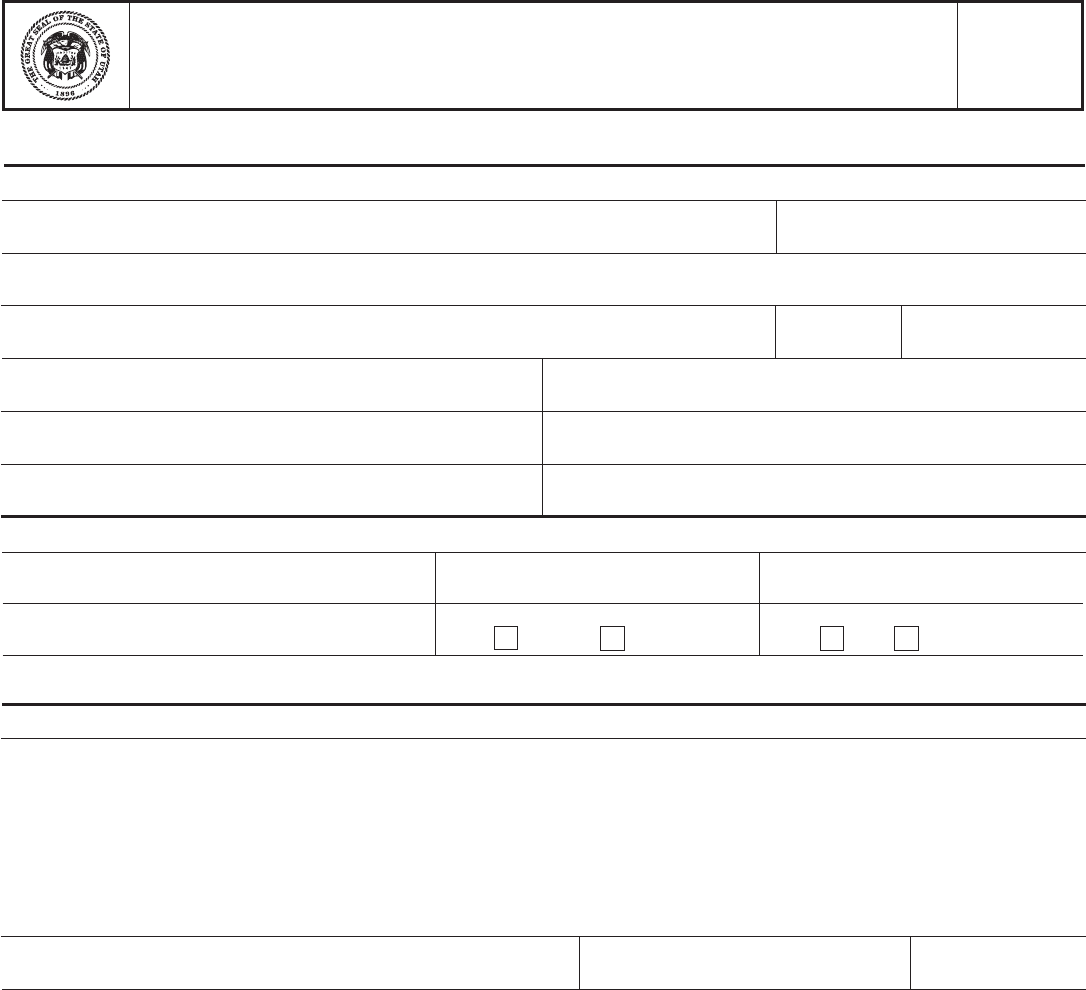 Division of Motor Vehicles · PO Box 30412, Salt Lake City, UT 84130 · Telephone 801-297-7780 or 1-800-368-8824
Get forms online - tax.utah.gov
Section 1 - Company Information
Company name
Street address
City
State
ZIP code
Telephone number
Fax number
Email address
Federal EIN
Contact person
Contact's title
Account number
Section 2 - Electronic Payment Information
Dealer number
Name on bank account
Type of bank account
Foreign bank
Checking
Savings
NOTE:
If your bank account is setup with a fraud filter, you will need to provide your bank with the company ID number of the Utah

State Tax
Commission (USTC). Contact DMV Accounting at 801-297-7515 to obtain the USTC company ID number.
Section 3 - Authorization
I authorize the Division of Motor Vehicles to charge my account through electronic payment shown above for the amount due for services provided. I
understand that any payments are based on current fees for title and registration processes.
My right to use this service is subject to any limits established by my financial institution. It is my responsibility to updat
e the banking information that is
used to pay for this service. I understand that I may notify the Division of Motor Vehicles by written request at any time to t
erminate this authorization.
I further acknowledge the Division of Motor Vehicles reserves the right to apply charges without requiring my signed authorization for each transaction.
The Division of Motor Vehicles also reserves the right to terminate this authorization agreement at any time.
By signing this application, I confirm all information is true and correct to the best of my knowledge.
Authorized signature (read above statement)
Title
Date
Utah State Tax Commission
Business Application for Electronic Payments
TC-572
Rev. 5/16