Fillable Printable Vehicle Bill of Sale Form - Mississippi
Fillable Printable Vehicle Bill of Sale Form - Mississippi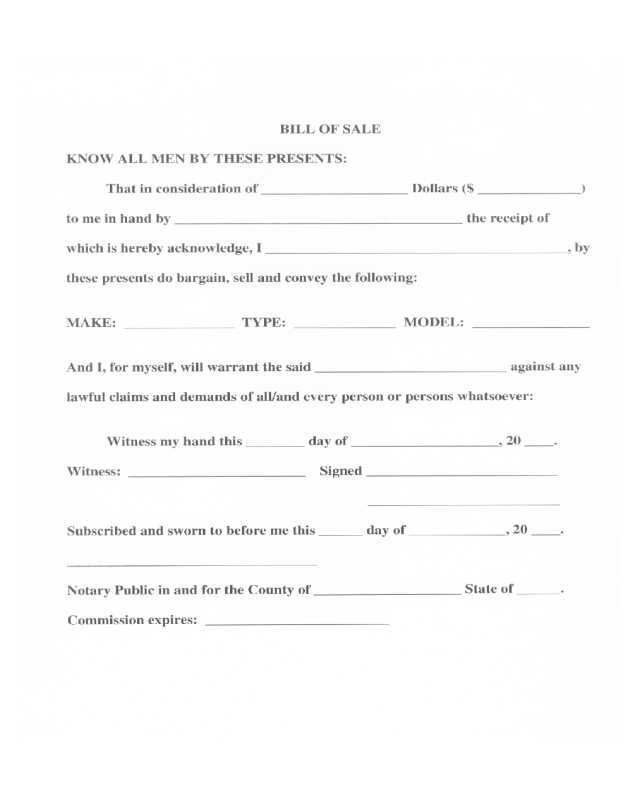 Vehicle Bill of Sale Form - Mississippi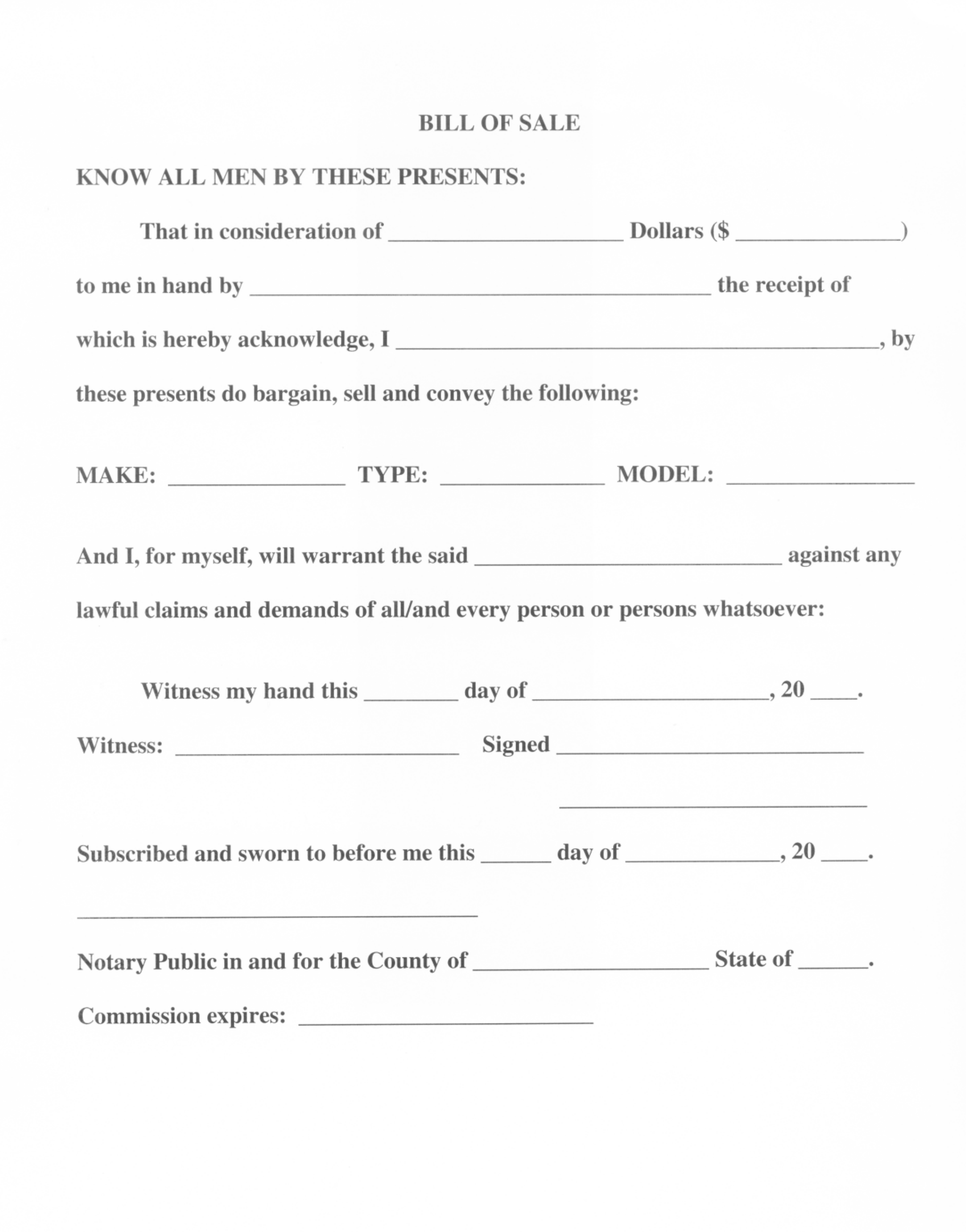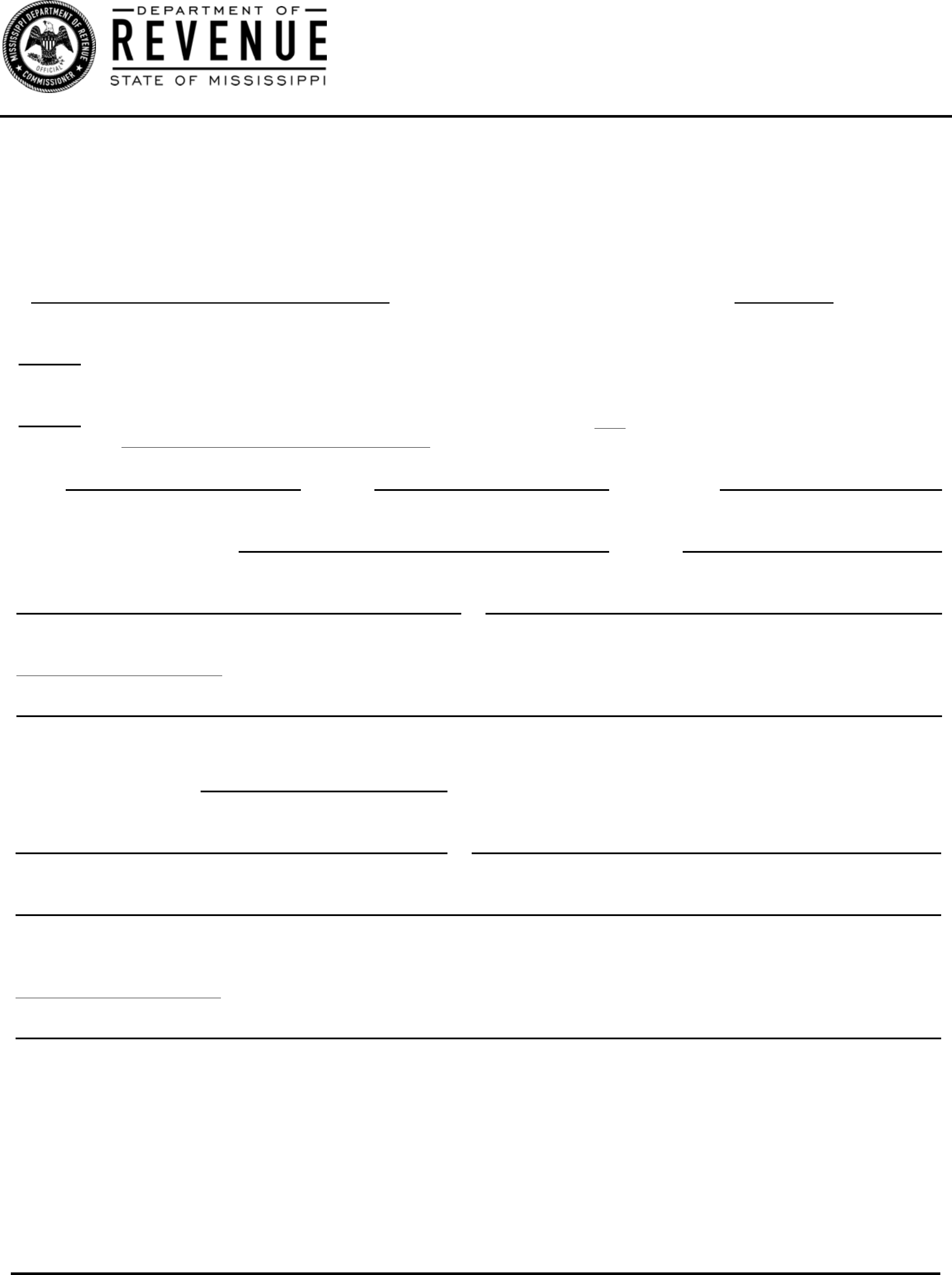 I,STATE THAT THE ODOMETER NOW READS(NO TENTHS)
MILES AND TO THE BEST OF MY KNOWLEDGE THAT IT REFLECTS THE ACTUAL MILEAGE OF THE VEHICLE
DESCRIBED BELOW, UNLESS ONE OF THE FOLLOWING STATEMENTS IS CHECKED:
BOTH FEDERAL LAW AND STATE LAW REQUIRE THAT YOU (THE TRANSFEROR) STATE THE MILEAGE IN
CONNECTION WITH THE TRANSFER OF OWNERSHIP.FAILURE TO COMPLETE OR PROVIDING A FALSE
STATEMENT MAY RESULT IN FINES AND/OR IMPRISONMENT.
(1) I HEREBY CERTIFY THAT TO THE BEST OF MY KNOWLEDGE THE ODOMETER READING REFLECTS
THE AMOUNT OF MIELAGE OF THE VEHICLE IN EXCESS OF THE ODOMETER'S MECHANICAL
LIMITS.
TRANSFEREE'S
ADDRESS
PRINTED NAME
STREETCITY OR TOWN
DATE OF STATEMENT
PRINTED NAME
TRANSFEREE'S NAME
-
ENTER NAME AS IT APPEARS ON THE ASSIGNMENT OF MGFR'S. CERTIFICATE OF ORIGIN,OR TITLE
TRANSFEROR'SADDRESS
(2) I HEREBY CERTIFY THAT THE ODOMETER READING IS
NOT
THE ACTUAL MILEAGE.
WARNING
MAKEMODELBODY TYPE
VEHICLE
IDENTIFICATION NUMBER
YEAR
STATE
TRANSFEREE'S SIGNATURE
ZIP CODE
TRANSFEROR'S SIGNATURE
STREETCITY OR TOWNSTATEZIP CODE
ODOMETER DISCLOSURE STATEMENT
Form 78-015-10-1-1-000
Title Bureau, P. O. Box 1383, Jackson, MS 39215 www.dor.ms.gov Phone 601-923-
7200 Fax 601-923-7224