Home

>

Invoice Template
Invoice Template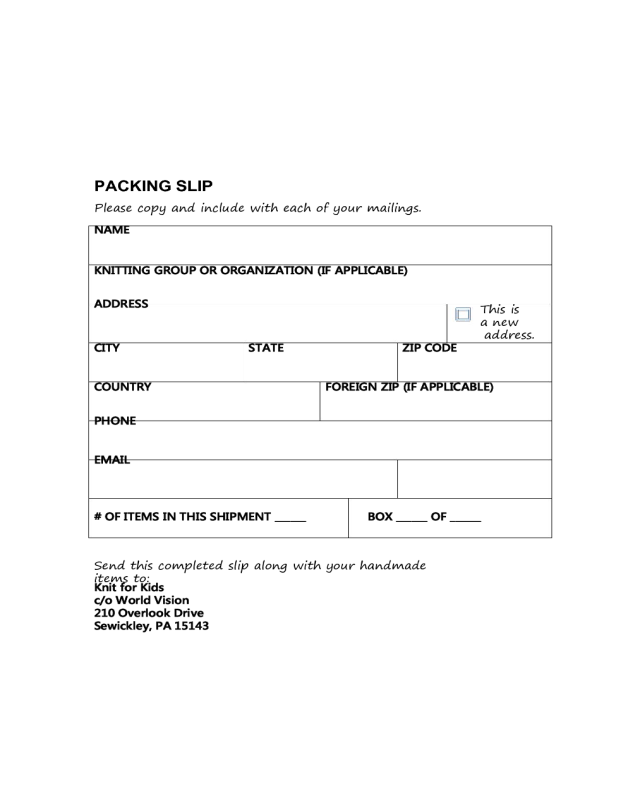 What is an invoice?
If you are associated with a limited company, you must have heard of invoices. These are essential elements that record liability of a purchaser to his seller regarding products and services. Invoices allow you to have a good control over your business and assess profitability. Here's detailed information on what an invoice is. Read on!
Invoice Definition:
An invoice is a bill or a document that identifies a transaction between the buyer and the seller. The bill contains the individual prices of products or services sold to a buyer and the total cost he is liable to pay to his seller. Another invoice definition is that you can call it as a written authentication of the agreement regarding goods and services made between the two parties. It is also known as sales invoice.
Information on an invoice:
As this bill contains the total record of transaction, so, typically, it contains the following information.
"Invoice" – The word
Invoice number
Buyer's name and address
Seller's name and address
Registration details of company
Date of delivery (When goods were shipped)
Items purchased (With complete description)
Total costs of individual item
Quantity
Grand total owed by the seller
Sales taxes if involved
Terms and conditions of payment (Ex – "net 15 days" would denote the payment has to be made within 15 days)
Sales invoice and Purchase invoice:
An invoice that contains the details of sale of goods and services to a customer is a sales invoice. This is from the vendor's point of view.Again, an invoice that is for the cost of products and services that the purchaser is liable to pay to the seller is a purchase invoice. This is from the buyer's point of view.Note: Do not confuse with purchase orders. Purchase orders contain the records of the orders a customer places to his supplier. Whereas, invoice is the receipt of the goods or services delivered.
Invoices: Their importance in businesses
You might be wondering what if you don't keep invoices for your company! Well, here are the reasons why you should create these bills and how can they ultimately help in the success of your business.
It is important for every company to keep invoices as these are evidence of the transactions or sales made between a purchaser and a seller – be it two individuals or companies. In case any confusion or any such situation arises, these evidences would be of ultimate help.
Another purpose of this bill is record keeping. It is an efficient way of keeping track on the goods sold along with date, quantity of products and cost. You can easily monitor an outstanding debt if any. With the help of contact details of purchaser, needless to say, it is much convenient to identify him whenever required.
For the purpose of accounting, it is a valuable tool for tracing the employees making sales and what they actually sell. If you can utilize them properly, invoices would act as a great documentation. You would no longer have to go scratching your head, where your money has gone. At the end of the day, you can calculate your total earnings or dues accurately.
Clarification to the client
As these bills contain all the details of your agreement or transaction, they function as a clarification to your client. If your client asks what made him pay such an amount, you can show him an accurate calculation of the project. With a well-created invoice, there would be no scope for argument or confusion. This is very important for client satisfaction and trust.
These documents allow you to effectively control the billing cycles and your payments will be made on time. With informal arrangements of payments, most clients will not bother to pay on time (that's what happens practically). A mismanaged system will always adversely affect your whole business.
For the purpose of taxation, it is important to record all your business transactions and maintain these sales invoices. This will help you in filing taxes with the proper amount and avoid any audit. You can also protect your company from any civil lawsuit.So, professional invoicing system is quite necessary considering all these factors. Also, for any potential problem, you can take immediate decisions with the standardized information you have at hand. Money management is an essential part of every business for their progress. And invoices are an essential tool for the purpose.Simply putting it, if there's no invoice, no record of sale occurrence would be there.
The various types of invoices
Now, these invoices are of various types based on their formats.
Standard Invoice:
Standard invoices are the basic structures of billing and this very format can be used for different transactions of your company. These invoices contain all the basic information of the agreement details including name, date, product details, costs, etc. As it is a standard format, so multiple industries from agriculture to retail as well as wholesale trade can use it.
Proforma Invoice:
This type of invoice states the commitment of a seller to his buyer for delivering specified services and products at a specific price. While this is not the actual bill, a proforma invoice is issued only after the deal or terms of order have been agreed upon by both the parties.Also, a proforma invoice is issued for requesting advanced payments, may be to start the production or for security of products. These invoices should not be registered as accounts receivable or accounts payable.
When is it used?
Usually, a proforma invoice is used in two cases –
When products have not been delivered yet and you need to provide a document to your client.
When you have to declare the products' values in customs.
Commercial Invoice
This is certainly not the regular invoice that you receive from any departmental store. Rather a commercial invoice is a specially designed format used in foreign trade for documenting information like
Products shipped (detailed description)
Quantity and weight
Value of goods
Parties involved
Packaging type
Insurance and other charges, etc.
Since this document is specifically required by customs, it must have the mandatory details like manufacturing country and Harmonized System number. A commercial invoice is a primary document that most foreign customs agency requires for assessing valuation and import control of the shipments.
Utility Invoice
This is something companies usually don't take into notice, but again utility invoices are an important part. These are related to bills for using the internet, cable, telephone, and electricity that you are liable to pay to the service provider.If you are a service provider, these bills are sent to clients requesting for payments of any public service they are using.The format of a utility invoice is different from the others as billing period, due date, penalty amount after due date, previous amounts, etc. are included. The importance is that these invoices help you to track your expenses and chances of late payments. And for service providers, it helps you to document the amount received or due.
Progress Invoice
Progress invoice, as you can guess by the name, is used in those works that stretch over a long period of time. It is basically a series of invoices. Usually, in case of construction industry, the work continues for a long period of time and is also very expensive. Here, contractors need to send progress invoice for showing the work progressing from time to time.This invoice contains the amount required for expenses of the on-going work and paying other workers or employees involved in the project. It typically contains details like:
The original contract amount
Payment made till date
Changes made in the agreement, if any
Total percentage of work completed (till date)
Amount due presently, etc.
However, these are not all. There are other invoices too, like recurring invoice, timesheet, pending invoice, value-based billing, etc.
Invoice Template: Importance
However, just putting details of the products and their payments with a due date does not make it an invoice. At least the accounting department of your client and legal authorities won't accept it as an invoice. There are certain things and especially the format you have to keep in mind that will differentiate your invoice with other documents.Thankfully, there are already prepared templates available online that reduces your hassle of wasting time on drawing up documents. You can now focus more on the cores of your business and make money systematically. With these invoice templates, you can rest assure that all previous, as well as current essential data, are included.
Can be downloaded easily:
With everything today available at the click of the mouse, you can also get templates similarly. Different types of invoice templates are available in various formats (Word, Excel, PDF) to cater to your business needs. You can also check out the sample invoice given here.The benefits with these templates are –
Fully free; can be easily downloaded
Can be customized
Design based on professional standards
All ready for invoicing templates
Convenient to use
Few tips you should remember
However, while invoicing your clients, it is essential to set up customer accounts through a procedure. Or else, no matter how good the templates are, you might end up being in a complicated situation.So, there are few things you must keep in mind:
Use a bookkeeping software to manage customer sales efficiently
Get sufficient information from your client regarding their contact details before sending invoice
Before emailing or sending the invoice, make sure to double check all the details, especially the address. Nothing can be more embarrassing than sending it to the wrong customer
Also, check the payment details very carefully.
What is the mode of payment? Make sure to decide on that beforehand.
When your products have been delivered, verify with your customers if the products are all in good state. This will help you avoid any sort of dispute or payment delay.
And lastly, check for typing mistakes. This can sound silly, but a mistyped number can distort the whole value of the products.
However, these documents are critical elements and should be approved by the management personal, responsible for the job. Hence, for a well-designed and professional invoice, a template is the best tool. These sales documents can mirror the image of your company.For every successful firm, having a good professional template with all the proper details will help your business to grow more and be systematic. It should be prompt so that you get paid punctually, making your clients informed about your expectations clearly.It is your last contact with your customer; so with an appropriate template and every minute detailing, you can say that you care.