Home

>

Proforma Invoice
Proforma Invoice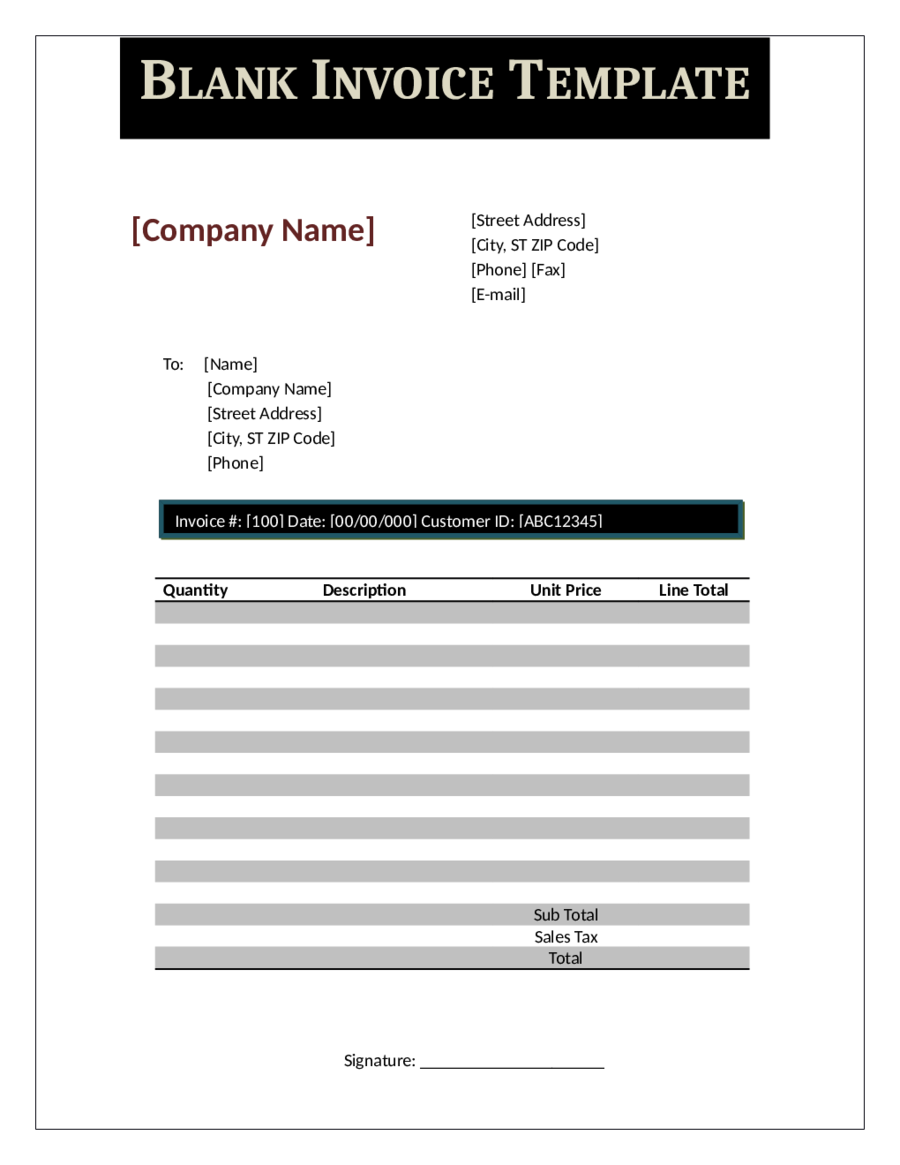 Conducting a business is no easy feat! There are a number of documents that are present in this process, which needs to be taken care of by both sellers and buyers. Most importantly, any glitch in those documents could result in huge discrepancy, both in monetary as well as physical terms. In such a scenario, sellers send a proforma invoice to buyers, notifying them of the arrival of their goods.Certain important details are included within that invoice that ensures that both the parties have a detailed idea of the goods that are to be received along with its specific price.Having a problem in framing an ideal invoice template? You can surely take professional help for proforma invoice template word and proforma invoice template, excel instead of doing it by own.
What is proforma invoice?
Proforma Invoice is actually an introductory bill of sale which is sent by the seller to the buyers in advance of delivery or shipment of goods. It is also a document which states a commitment on the part of the seller to offer the goods or services as notified to the buyer for a specific price. It is important to note that it is not a true invoice. It acts as a quotation and binding agreement which creates the sale.Proforma invoice template includes all the details of the importer and the exporter along with it also has the information about the goods involved in the transaction. Description of the goods mainly includes the details of a number of units, items, price per unit, commodity codes of the items, price per unit and total costs.
What are the uses of proforma invoice?
The two primary uses of proforma invoice are as follows:
It is used when a transaction is not completed officially.
It is also used as a record of sale in case when the sale also already completed.
So, instead of wasting time in framing proforma invoice by your own, you can take professional proforma invoice template. In addition, they will fulfill your purpose of having a proforma invoice.
When to use proforma invoice template?
Proforma invoices are used when you (being a seller) are required to issue a sales document for the goods and services those are yet to be supplied. Sellers can generate a proforma invoice to offer the prices for the undelivered goods and services to their customer. They are also used in order to proclaim the value of goods or customs purposes.If you follow proforma invoice download, then you will be in a profitable position as they are framed in such a way so that it fulfills your needs that you had aimed for.
What are the things to consider before sending proforma invoice?
It is important to keep certain points in mind while creating and sending proforma invoice. Some of them are discussed below:
It should not be recorded as an account receivable by the seller as it is not a true invoice. Also, it should not be registered as such.
Since proforma invoice is not a true invoice, so, issuing a proforma invoice doesn't mean that it is mandatory for a customer to make any disbursements for the goods or services listed in the proforma invoice.
Also, it should not be recorded as an account payable by the customer since the payment is not estimated.
These invoices are not VAT based invoices. So it is important that it should be given with the declaration that "This INVOICE is not a VAT invoice".
Consider downloading proforma invoice templates from professional websites as you will be getting all the things mentioned above.
Guidelines of proforma invoice format
Evidently there is no such guideline which dictates the exact representation or the format of a proforma invoice. Consequently, there are different variances from one business to another or also from sale to sale.But still, there are some certain points which should be there in your proforma invoice in order to make it more effective. Also, if you refer to professionals, then you would surely be getting all the prerequisites in those proforma invoices.
What are the things to be mentioned in proforma invoice?
Name and address of the shipper
Name and address of the receiver
Invoice number
Date
Additional freight charges (if it is applicable)
FOB values
Incoterm details
Origin of goods
No of packages and its weights
Despatch
Packing and validity
Tax rate, handling rate, shipping rate, and other charges
Items with detail description, quantity and price
Payment terms
Logo of the company
Users should always prefer professional proforma invoice template as they will get all the essential stuff in them. Also, users having different business requirements can modify the templates with details like terms of service and payments, discounts, estimated shipping date, etc., through professional templates. So, you must not waste your precious time in framing proforma invoice by your own; rather you should take help from professional websites to get your best templates.
Why should one use proforma invoice?
If you are in international trading business or in any other trading business, then you must have a proforma invoice. It is evident that it will smoothen your business and will help you to communicate properly with your clients. Therefore it is always recommended that one should refer professionals for proforma invoice as they will serve the purpose you are looking forward to have.There are some other factors for which one should use proforma invoice. They are discussed below.
International trade import and export
One of the biggest advantages of proforma invoice to the sellers is to show to the apt authorities for foreign currency allocation. For an instance, suppose there is a bilateral trade between two countries and one country is buying goods from another country, so there might be some issue related to exchange and currency rate. But those issues can be solved using proforma invoice.There is one more advantage of this business document which is the opening letters of credit. It also helps in getting detailed information on the transaction that can help the users to plan.
Additional sources of funding
Proforma invoice can become really handy when the buyers pursue for an additional funding source for the project in the event where transaction trade embroils substantial cost. It may also be necessary for a financial institution in order to establish a letter of credit to the buyer.
Clarification and contact details
These invoices are considered as the most correct way of providing a complete quote to the consumers which contain various information related to the shipment of the products or services.
It is evident that in a number of countries these invoices are used by the customs document which is required to compute the anticipated cost of customs duties, in case when the products are crossing border.
The contents in the proforma invoice might look similar as final commercial invoice, although for all resolves and intents are not actually binding on the parties involved.So, it is always good to consider professional templates of proforma invoice instead of making it on own as it may lack some technical things which are of great importance.
What is the difference between proforma invoice and invoice?
There are lots of differences between proforma invoice and invoice and it is also evident sometimes most of the users confuse between both of them. Let us discuss some of the basic differences between these two:
Proforma invoice is the facsimile copy of actual invoice which is sent to the buyer prior to the billing for information purpose, whereas invoice is the real and authentic invoice for which the customer is billed.
Proforma invoice is offered by importing business, but invoice is mainly sent by exporting business.
Proforma invoices are used only when any of the financial transaction hasn't been done but invoice is the actual invoice in which the buyer and the seller record in their "Accounts Receivable Section".
Proforma invoices are when the supplier sends quotation to the purchaser about the quantities and tentative prices at which purchaser can buy, but invoices are when the purchaser accepts to buy the products at the specified price by the seller.
Importance of proforma invoice
It is very imperative to have professional proforma invoice templates which can be easily downloaded from websites. It is also true that just putting the details of different products along with their payments doesn't make a proforma invoice. Well, they will not be accepted by the international authorities when it is about bilateral trades.There are already ready templates available online and for sure they reduce all your hassle. They will also hasten your speed of maintaining documents. Now you will be able to focus more on your business as the templates will solve your purpose of making money systematically.
Download easily
With the advent of internet, everything is far away from a click of a mouse. Similarly, users can also get templates. They can get different formats of proforma invoice like PDF, Excel, Word, etc.) to fulfill the requirements of their business. Users can also check out the templates and proforma invoice samples as they are also very effective for businesses.
Benefits
The benefits are mentioned below:
Very easy to use
Format covers maximum points
These can be easily customizable
They are ready to be used
Designs and formats are according to the professional standards
Best thing is that they all are free. So, don't waste your time in designing by your own, rather get the best one from here.
Proforma invoice vs. commercial invoice
The commercial invoice is considered as an essential part of shipping documentation for any trader, and it is crucial for most of the shipments. It contains details and logo of the shipper, invoice details, contact number, consignments information like VAT number or tax ID.Commercial invoice is also dispensed to complete the import and export procedures in a foreign trade transaction. Therefore the contents of commercial invoices are final, and they are also not subjected to any further change or amendment.On the other hand, proforma invoice is merely a listing of goods with other relevant information required by standard commercial invoice. It is actually a written proposal which is mainly issued by the exporter in which there are terms and conditions of a foreign trade transaction.
Why issue a proforma invoice?
It is evidently found that most of the companies in recent business scenario are using proforma invoices to attain payments from their clients. It is mainly issued by the stockists to request for payment to their new customers, for products and services.It is important for every business organizations to have samples and templates of professional proforma invoice. It will not only help them to grow properly but also focus more the business aspects.Always keep in mind that an organized business enterprise never fails in order to get success. So, this is the right time to get all the best proforma invoice templates.