Fillable Printable Define Proforma Invoice Download
Fillable Printable Define Proforma Invoice Download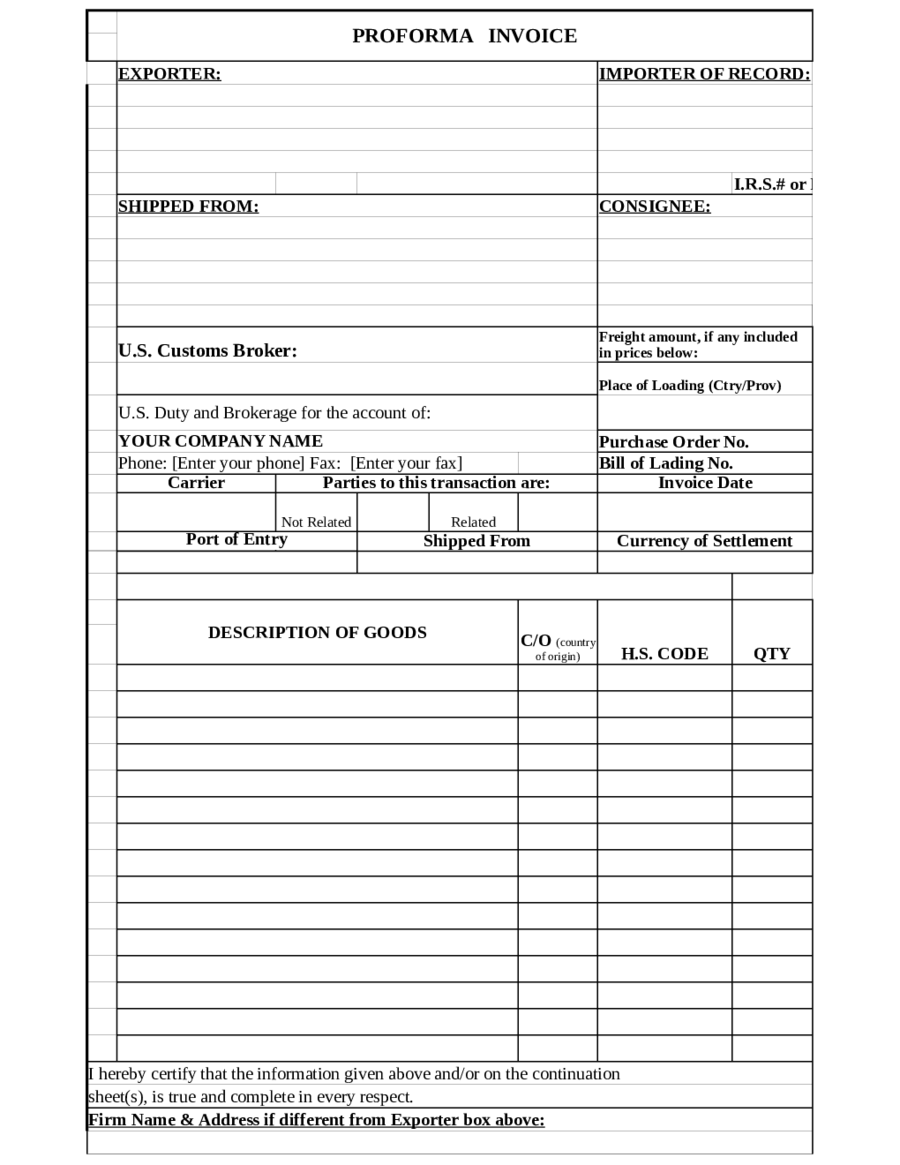 Define Proforma Invoice Download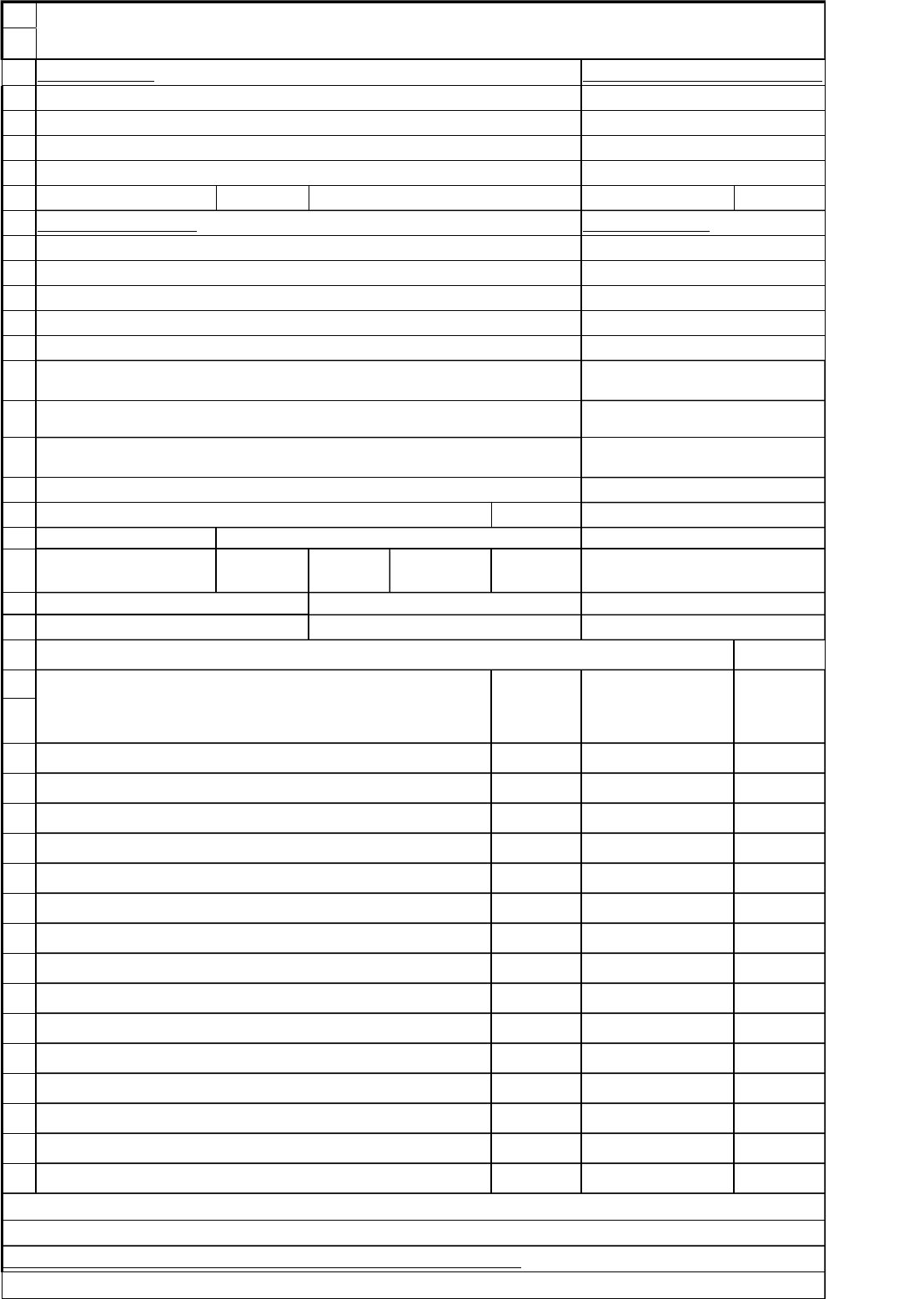 PROFORMA INVOICE
EXPORTER:
SHIPPED FROM:
U.S. Customs Broker:
Place of Loading (Ctry/Prov)
U.S. Duty and Brokerage for the account of:
YOUR COMPANY NAME
Purchase Order No.
Phone: [Enter your phone] Fax: [Enter your fax]
Bill of Lading No.
Carrier
Parties to this transaction are:
Invoice Date
Shipped From
Currency of Settlement
DESCRIPTION OF GOODS
I hereby certify that the information given above and/or on the continuation
sheet(s), is true and complete in every respect.
Firm Name & Address if different from Exporter box above:
Freight amount, if any included
in prices below:
of origin)

Date:

Page No:
Ref #:
1 of
I.R.S.#
Destination (Country/State)
KGM
TOTAL PRICE
$0.00
$0.00
$0.00
$0.00
$0.00
$0.00
$0.00
$0.00
$0.00
$0.00
$0.00
$0.00
$0.00
$0.00
$0.00
Freight
Packaging
Assists
UNIT
PRICE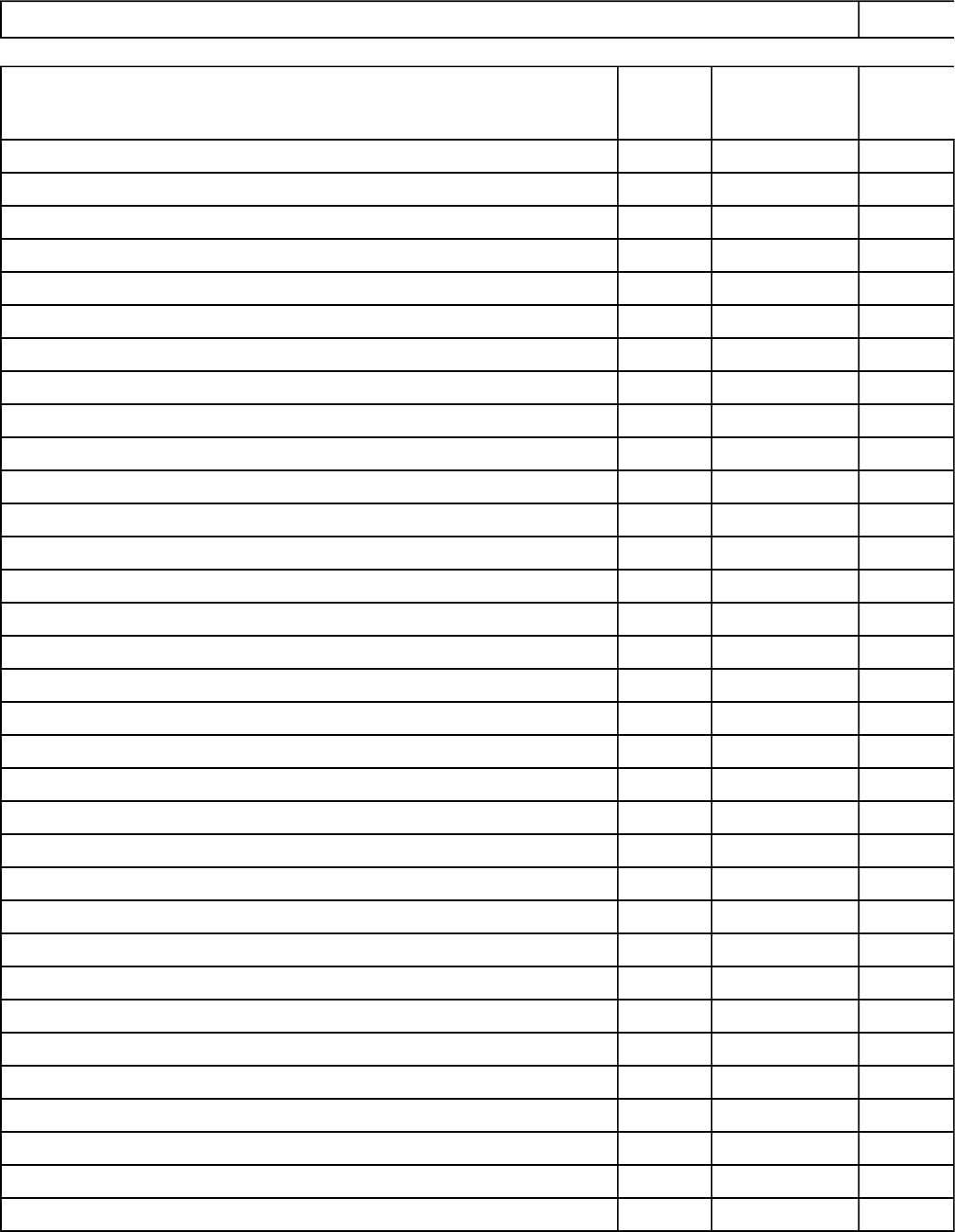 PROFORMA INVOICE CONTINUATION SHEET
Page 2
DESCRIPTION OF GOODS
C/O
H.S. CODE
QTY


PROFORMA INVOICE CONTINUATION SHEET
Page 2
TOTAL PRICE
$0.00
$0.00
$0.00
$0.00
$0.00
$0.00
$0.00
$0.00
$0.00
$0.00
$0.00
$0.00
$0.00
$0.00
$0.00
$0.00
$0.00
$0.00
$0.00
$0.00
$0.00
$0.00
$0.00
$0.00
$0.00
$0.00
$0.00
$0.00
$0.00
$0.00
$0.00
$0.00
$0.00
UNIT
PRICE

$0.00
$0.00
ACTUAL MANUFACTURER'S NAME & ADDRESS
ACTUAL MANUFACTURER'S NAME & ADDRESS