Fillable Printable Proforma Invoice Template New
Fillable Printable Proforma Invoice Template New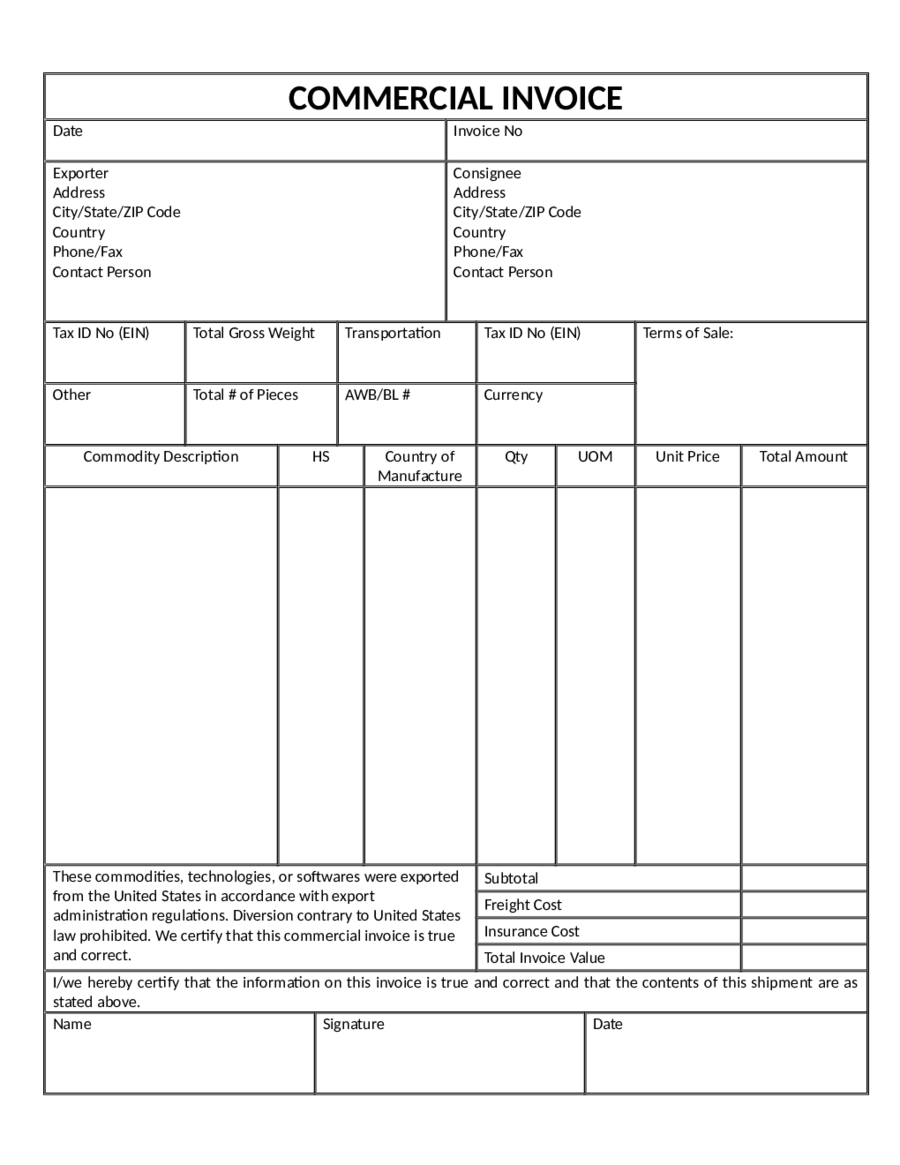 Proforma Invoice Template New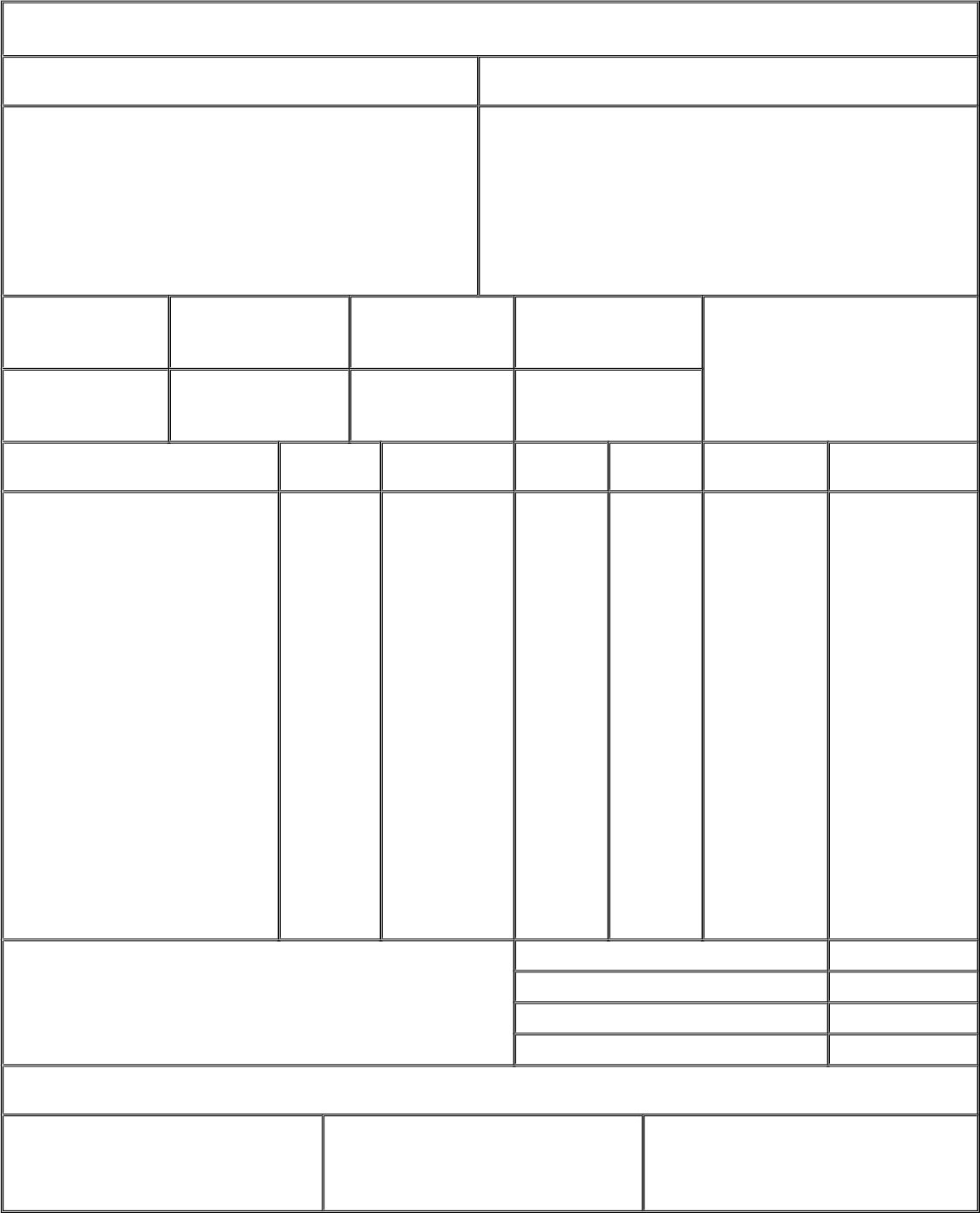 COMMERCIAL INVOICE
Exporter
Address
City/State/ZIP Code
Country
Phone/Fax
Contact Person
Consignee
Address
City/State/ZIP Code
Country
Phone/Fax
Contact Person
Tax ID No (EIN)
Total Gross Weight
Transporta$on
Tax ID No (EIN)
Terms of Sale:
Other
Total # of Pieces
AWB/BL #
Currency
Commodity Descrip$on
HS
Country of
Manufacture
Qty
UOM
Unit Price
Total Amount
These commodi$es, technologies, or so1wares were exported
from the United States in accordance with export
administra$on regula$ons. Diversion contrary to United States
law prohibited. We cer$fy that this commercial invoice is true
and correct.
Subtotal
Freight Cost
Insurance Cost
Total Invoice Value
I/we hereby cer$fy that the informa$on on this invoice is true and correct and that the contents of this shipment are as
stated above.