Home

>

Receipt Template
Receipt Template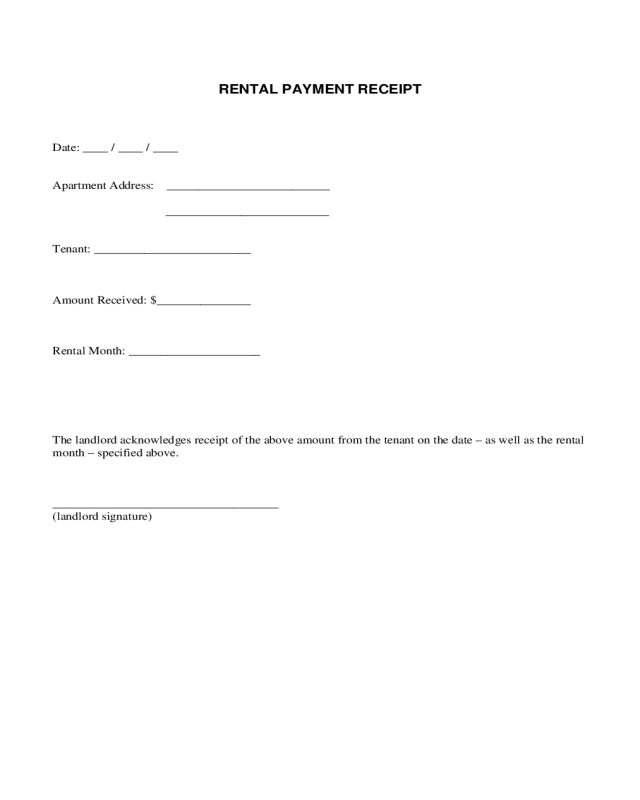 Are you a budding entrepreneur new in this business domain? If so, then, while working with your clients, you must have come across the issue of keeping receipts. As a seller, you might need to provide document to your customer stating that you have received the payment from him and sale has been finalized. This document is given in the form of a receipt which serves as an evidence in due time.All businesses must keep receipts for managing their finance strategically. Well, there's lot to know about these documents. Let's scroll down.
Receipt definition
A simple business document, receipt, shows the proof of payment by your client. A receipt contains information on goods and services transacted including all other related information in details.Typically a receipt contains:
Date of purchase, and time of transaction
Products and services purchased
Cost of the purchase
Discounts if any
Taxes involved
Mode of payment
Name and address of company
Other relevant information
However, as a receipt definition, do not misinterpret these documents as the paper ones that you get from your regular vendor.
Why are receipts so important?
Receipts like invoices play a very important role while assessing the financial stability of a business and its smooth management.There are four major reasons to justify:
To prepare financial statement:
These documents work as evidence to prepare financial statements of your company. At the end of the month or year, you would have a clear picture of the progress of your brand. Assessing whether your company has made more profit or not would be more accurate and justified.Also, these will help you make certain decisions in your business regarding further financial planning as well as customer service.
Tracking deductible expenses:
Again coming to money management, it is important to keep monitoring your deductible expenses. These expenses will continue to add on to your expense chart and hence, you must have a systematic record of where the money is flowing. This allows you to identify the strengths as well as weaknesses of your company.
To authorize a product purchased:
If somebody has purchased a product from your company, a receipt will authorize that sale. During further transaction, a refund or an exchange, this will help as a proof or reference. Also, if there is any return of product, like in a garment industry, this very document will authenticate that the product has been bought from your company. Moreover, in that case, you would also have to make the update in your original directory. So, a proper receipt is a must.
Being professional:
No receipt only mirrors the image that you are not professional. Will any company wish to make further deals with someone who is sort of unprofessional? Perhaps not! So, providing receipts for your sales will make you more responsible and of course professional as your clients can use these documents as business write-offs.Besides these, there are other important benefits like –
It makes meeting financial commitments easier
If you apply for a loan or want to sell your business, these receipts will help you in the process.
With these documents, distributing profits to your shareholders becomes easier.
Most importantly, you can avoid over or under tax payments.
For any warranty associated with a good or service, a receipt will again be evidence.
Without this document, fraudulent cases may occur. Anybody will come and claim that a certain purchase has been made from your business along with full payment. You won't have any document to verify that.A receipt must be issued immediately after a payment has been made. Also, it is important that both the buyer as well as the seller should keep a copy of it. Record has to be kept with both the parties.
Different types of receipts:
Receipts can be of different types depending on various business requirements. They may vary according to products or services. However, as lot of information has to be there in it, so having a professionally designed document is very important. Well, let's have a look at the various types of receipts.
Rent receipt:
As the name suggests, rent receipt is the document of paying a rent in full for a certain time. If you are the landlord, it is imperative to issue a receipt and also keep a record of it, in case any dispute arises further. This document records that the landlord has received the payment from his tenant. What details are included in this receipt?
Name of tenant and landlord both
The date of payment
Total amount paid
Time of stay
Also, it may contain special situations like rent reduction or discount. Every minute detail has to be noted clearly on this document. As a landlord, a rent receipt will help you to justify why the tenant had to make those payments.Keeping a record with you will prevent you from false cases too. In case a tenant comes with fake receipts, you can then check at a glance whether the claims are justified or not. Again, some renters also apply for tax claims. Rent receipts are a must documents in that case.
Gross Receipt:
Gross denotes total. So, a gross receipt is the document of total amount received by an organization from all its sources. However, no expenses will be deducted in the grand total which again includes rents and interests. But there are certain things that are excluded. Gross receipt is prepared during the yearly accounting period of the company. More clearly:Inclusions in gross receipt:
Operating receipts (coming from core operations of business)
Non-operating receipts (coming from activities not part of core business operations):

Real estate rents
Dividend income
Interest income
Royalties
Commissions
Refund of tax
Sale of scrap
Donations
Exclusions in gross receipt:
Deduction from adjustment to sales prices (Ex- Sales Discount)
Appreciations of property
Sales tax collected on govt.'s behalf
Revenue coming from sales of fixed assets
Withholding taxes from staffs
Note: Most often people confuse with the terms gross receipts and gross sales – but the two are different. While gross receipt refers to income that comes from non-sales sources, gross sales refer to income coming from sales.
Cash receipt:
Cash receipt has a very simple meaning. It is a document of receiving cash from a source. Now this source can be anything for any purpose. Like –
Paying rent
Interest on investment
Additional fund for business
Payment on credit purchase, etc.
Cash receipts can be of two types mainly –
Cash against credit from customers:
When a customer makes a purchase or when there are sales that is cash received against credit. The receipt after this customer transaction will include details such as date of transaction, serial no, cheque no; cash received from, total amount received, and other related special entries.
Sources other than sales:
A company receives cash from other sources too like from renting out equipment, investment receipts, and more. You have to first categorize them based on their accounts or similar groups and then create separate receipts. Typically, the details to be included are – date of transaction, serial no, transaction type or category, document no, cash received, any comments, and other special mentions if any.However, in a business there are different other accounts that represent cash received like Credit Card, Cash in Hand, Cash at Bank, etc.
Store receipt:
Store receipts are issued from a store when a customer makes a purchase. These are printed receipts containing details of the items purchased, names and amounts, quantity, discounts or special offers if any, the date of purchase and other necessary mentions and comments. The papers on which these are printed contain BPA (Bisphenol A). You can find them in most grocery shops or ATMs.
Get a Receipt template
For a small business or an established firm, receipts hold a different value reflecting brand image and professionalism. While the content depends on the type of receipt, designs are equally important. These are final records that a transaction has been made, goods were sold and payment has been received. So, what's the ideal way? Well, get hold of a receipt template.
Importance of receipt templates:
If you are wondering why you should go for templates instead of manually creating them on blank papers, then there are reasons to do so.
No missing out on details:
As you already know, contents vary according to the purposes of the receipts. Your business might have to maintain different such documents; missing out on includes can be a common yet major mistake. The benefit with these layouts is that these contain everything that your require. You don't have to worry about some points being skipped. Only thing you need to do carefully is to enter the data and you are done.
Cutting down fraud cases:
One of the main reasons is to cut down on frauds. Not only customers but employees can also be associated with fraudulent cases. Then again as a template contains all the information in details, so, you hardly leave any such scope for anyone.Again, with Word of PDF template, duplicate of every receipt can be created quite easily. That makes your job of matching up every transaction with the inventory much more convenient. You can trace where your money is flowing and move on with a proper money management strategy.
Working on main business areas:
If you'll keep on designing and planning the different receipts of your company, when are you going to work on your major business areas? Exactly that's the point. With the help of a template that comes in different designs and formats, you would have maximum time to focus on improving your business strategies and goals.
Maintaining detailed records:
Using receipt templates will help you to maintain detailed records of Inventory much easily and hassle-freely. There won't be any doubt or confusion regarding your products and services.
How to use a receipt template?
It's pretty easy! Download for free and use it!It is no big hassle to get a template and then use it for your business. You will find a number of layouts in various designs. Choose the ones that are essential for your business and download them for free. They are programmed in three major formats – MS Word, MS Excel and PDF and can also be customized as per your needs. You can print them for hard copy use.Take your time and assess the receipt templates here. All of these have been professionally designed maintaining the industry standard. Discover which one goes perfectly with your company. With this little effort, your brand image will be boosted, and clients can relate to your name. Trust will be built.So, which one are you selecting?