Fillable Printable Affidavit of Support Forms - Stony Brook University
Fillable Printable Affidavit of Support Forms - Stony Brook University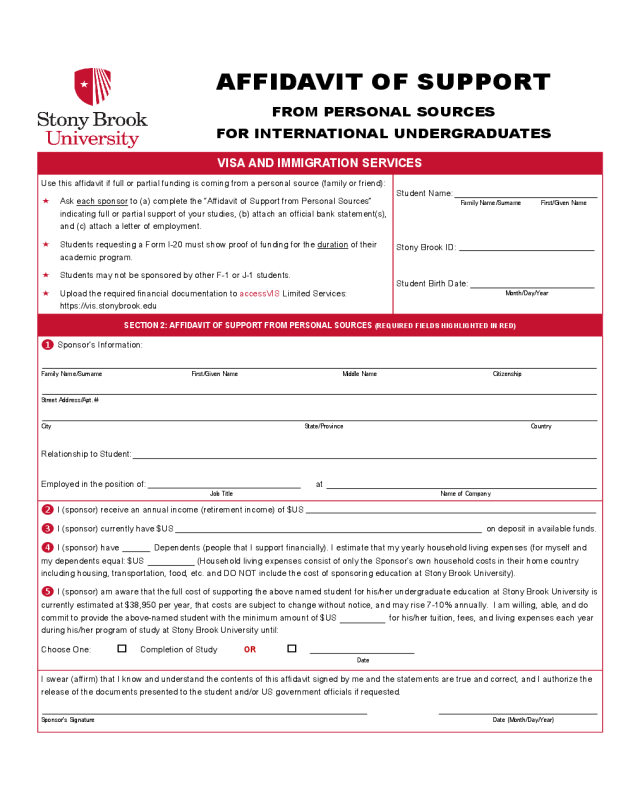 Affidavit of Support Forms - Stony Brook University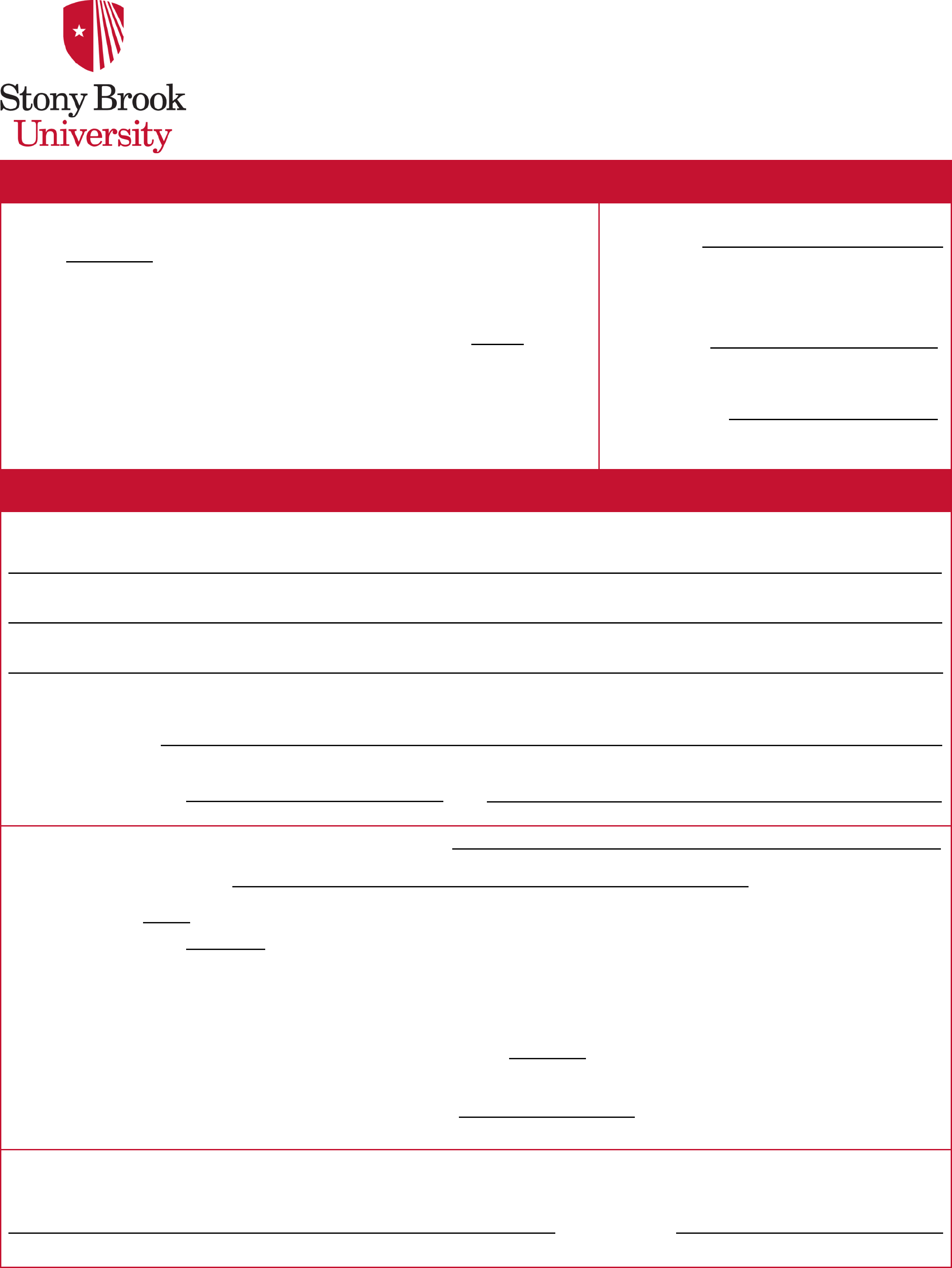 AFFIDAVIT OF SUPPORT
FROM PERSONAL SOURCES
FOR INTERNATIONAL UNDERGRADUATES
VISA AND IMMIGRATION SERVICES
Use this affidavit if full or partial funding is coming from a personal source (family or friend):

Ask each sponsor to (a) complete the "Affidavit of Support from Personal Sources"
indicating full or partial support of your studies, (b) attach an official bank statement(s),
and (c) attach a letter of employment.

Students requesting a Form I-20 must show proof of funding for the duration of their

Students may not be sponsored by other F-1 or J-1 students.

Upload the required financial documentation to

accessVIS

Limited Services:
https://vis.stonybrook.edu
SECTION 2: AFFIDAVIT OF SUPPORT FROM PERSONAL SOURCES
(REQUIRED FIELDS HIGHLIGHTED IN RED)
Student Name:
Stony Brook ID:
Student Birth Date:
Family Name/Surname
First/Given Name
Month/Day/Year
Family Name/Surname
First/Given Name
Middle Name
Citizenship
Street Address/Apt. #
City
State/Province
Country
Relationship to Student:
Employed in the position of:
at
Job Title
Name of Company
❷
I (sponsor) receive an annual income (retirement income) of $US
❸
I (sponsor) currently have $US

on deposit in available funds.
❹
I (sponsor) have

Dependents (people that I support financially). I estimate that my yearly household living expenses (for myself and
my dependents equal: $US
(Household living expenses consist of only the Sponsor's own household costs in their home country
including housing, transportation, food, etc. and DO NOT include the cost of sponsoring education at Stony Brook University).
❺
I (sponsor) am aware that the full cost of supporting the above named student for his/her undergraduate education at Stony Brook University is
currently estimated at $38,950 per year, that costs are subject to change without notice, and may rise 7-10% annually. I am willing, able, and do
commit to provide the above-named student with the minimum amount of $US
for his/her tuition, fees, and living expenses each year
during his/her program of study at Stony Brook University until:
Choose One:

Completion of Study
OR

Date
I swear (affirm) that I know and understand the contents of this affidavit signed by me and the statements are true and correct, and I authorize the
release of the documents presented to the student and/or US government officials if requested.
Sponsor's Signature
Date (Month/Day/Year)