Fillable Printable Affidavit of Support - Utah
Fillable Printable Affidavit of Support - Utah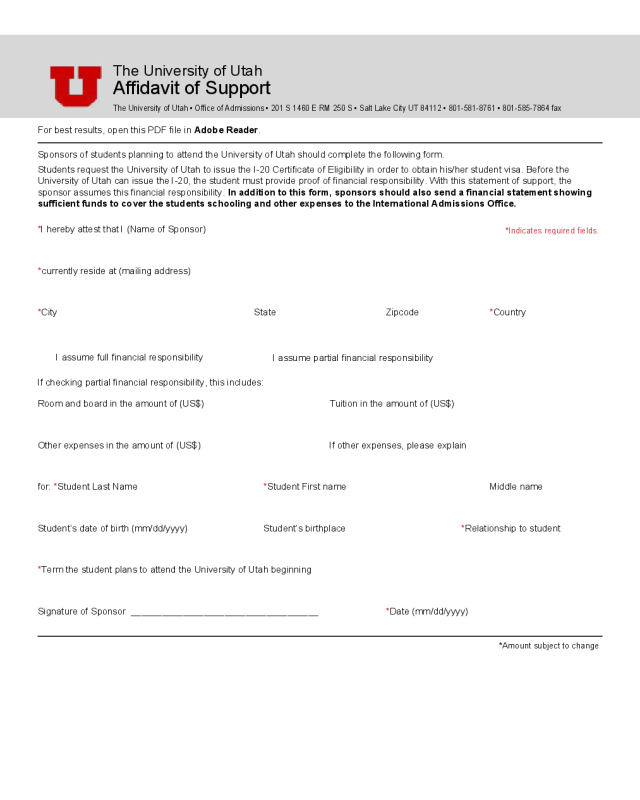 Affidavit of Support - Utah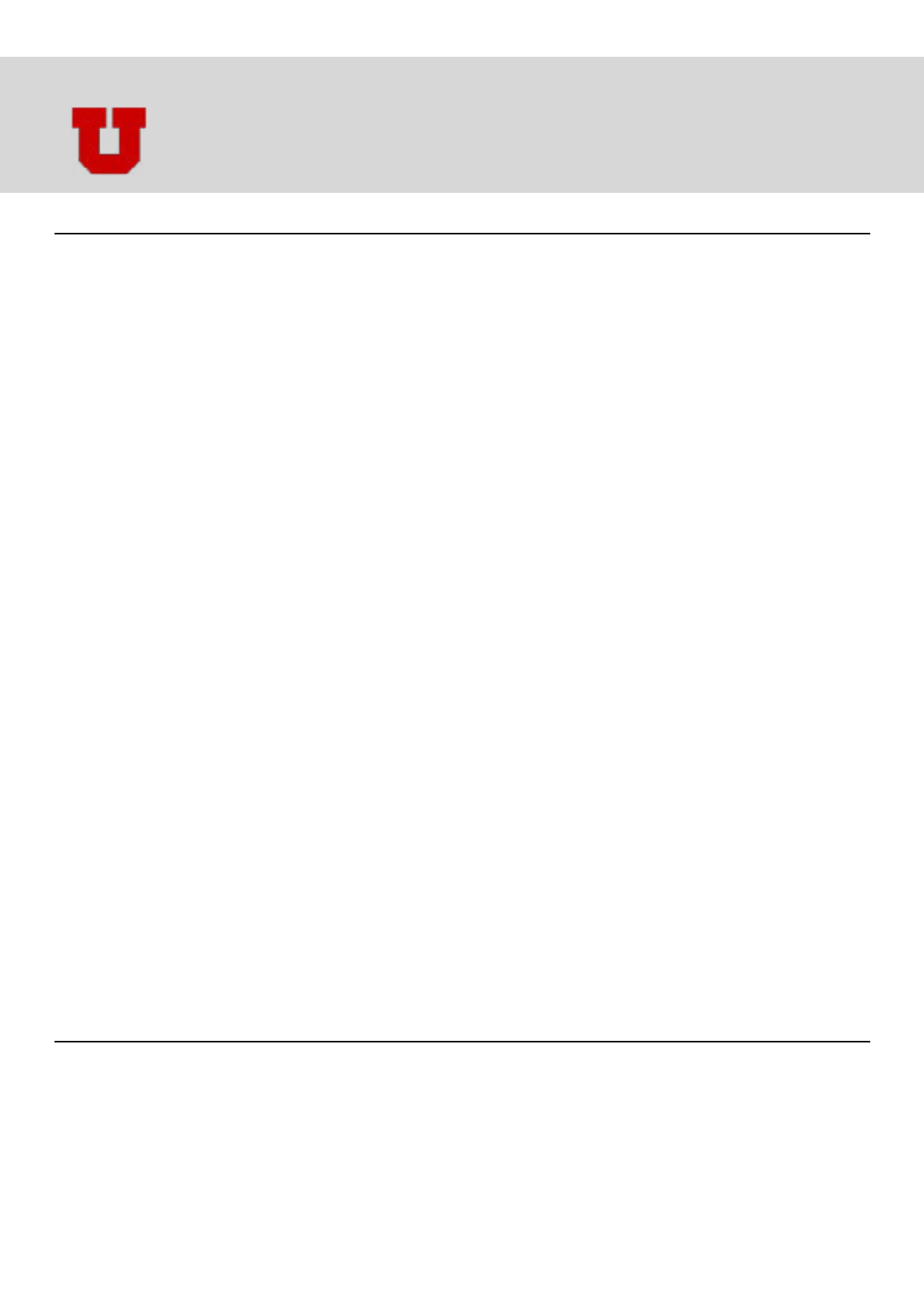 Sponsors of students planning to attend the University of Utah should complete the following form.
Students request the University of Utah to issue the I-20 Certificate of Eligibility in order to obtain his/her student visa. Before the
University of Utah can issue the I-20, the student must provide proof of financial responsibility. With this statement of support, the
sponsor assumes this financial responsibility.
In addition to this form, sponsors should also send a financial statement showing
sufficient funds to cover the students schooling and other expenses to the International Admissions Office.
Signature of Sponsor ____________________________________
*
Date (mm/dd/yyyy)
*
I hereby attest that I (Name of Sponsor)
*Indicates required fields.
*
currently reside at (mailing address)
*Amount subject to change
If checking partial financial responsibility, this includes:
Room and board in the amount of (US$)Tuition in the amount of (US$)
Other expenses in the amount of (US$)If other expenses, please explain
for:
*
Student Last NameMiddle name
Student's date of birth (mm/dd/yyyy)
*
Relationship to student
Student's birthplace
*
Term the student plans to attend the University of Utah beginning
I assume full financial responsibility
I assume partial financial responsibility
*
CityZipcodeState

*

Country
The University of Utah
Affidavit of Support
The University of Utah • Officeof Admissions • 201 S 1460 E RM 250 S • Salt Lake City UT 84112 • 801-581-8761 • 801-585-7864 fax
For best results, open this PDF file in
Adobe Reader
.