Fillable Printable Authorization for Release of Student Loan Information - North Dakota
Fillable Printable Authorization for Release of Student Loan Information - North Dakota Authorization for Release of Student Loan Information - North Dakota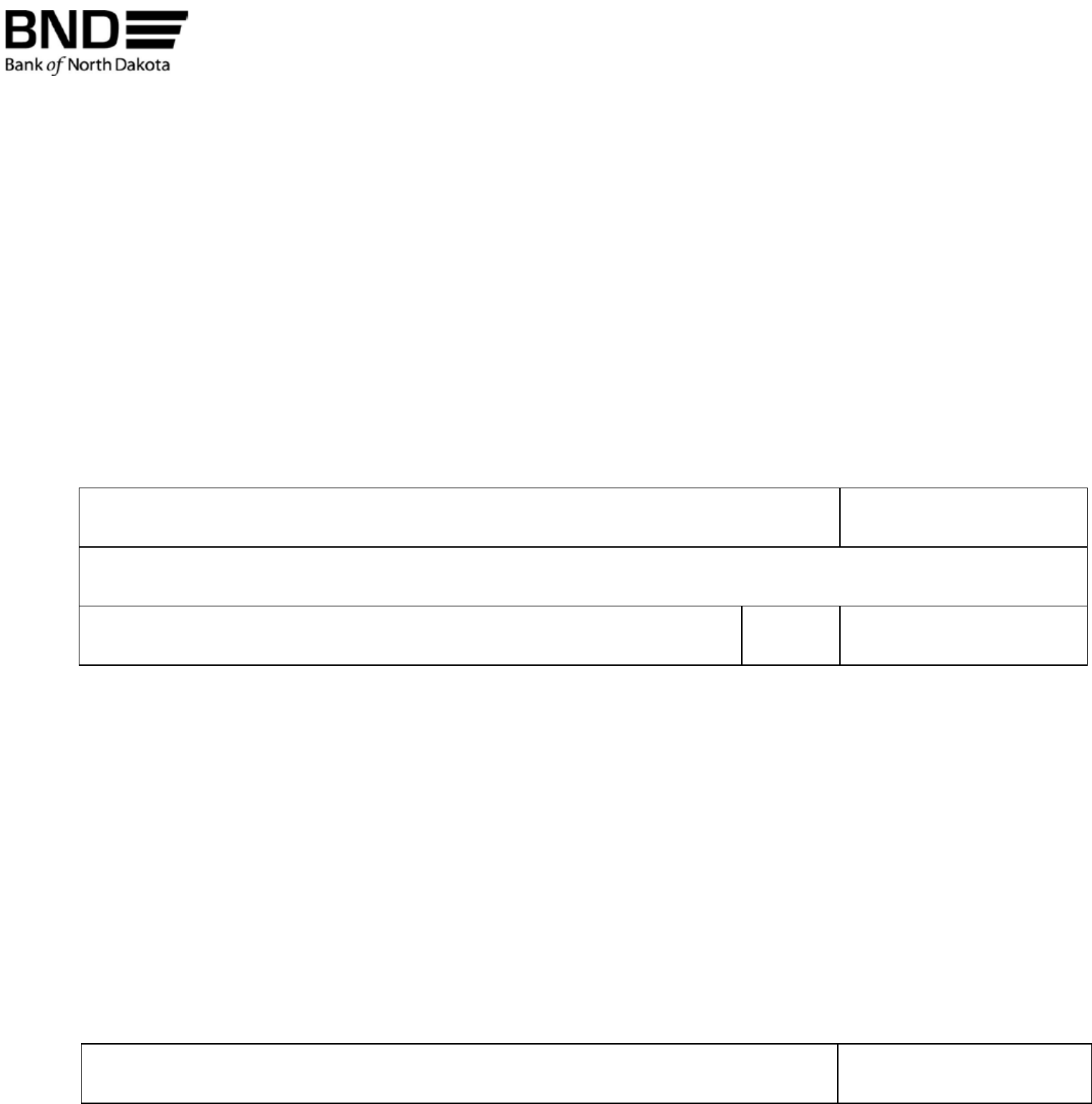 1200 Memorial Hwy | PO Box 550 9 | Bismarck, ND 58506
-550 9 | 800.472.2166 | 701.328.5660 | TTY: 800.366.6888 | FAX: 701.328.5696 | de alstudentloan.nd.gov
AUTHORIZATION FOR RELEASE OF STUDENT LOAN INFORMATION
A
borrower

must authorize the release of st udent loan inf ormation when requesting

loans from
another student loan lender to be included in Bank of North Dak ota's
(BND) Consolidation Loan
This for m
must be completed and will be sent to any Holder or Servicer you

identify in your loan
application in order to gather the necessary data to confirm eligibility and receive pay
-
off amounts.
Secti on 326 of the USA PAT RIOT A ct
1
requires us to ask for your Social Security Number. The principal purpose and routine uses of
this inform ation are to verif y your identity, provide for t he servicing of your account or loan, including communicat i ons wit
h consumer
reporting agenc i es, and
in the event it is necessary, to l ocat e you and collect on your loan(s). Providing any requested inform ation is
m andatory in order to receive the requested servic e. We may not be able to grant the service if the reques ted inform ation is
not
1
This notice also satisfies our obligations under the Privacy Act of 1974.
Borrower Name (pleas e pri nt)
Soci al Securi t y Number
I authorize BND Student Loan Services to contact my Holder(s) or Servicer( s) of the loan(s)
I
have chosen to include in my Consolidation Loan Application.
I
authorize the Holder or Servicer of my student loan(s) to release inf ormation to BND to
d
etermine
if my loan(s) are eligible for

c

onsolidation under North Dakota's state

-

sponsored DEAL
Consolidation
Loan Program.
In addition, I reques t the Holder or Servicer of my loan(s) provide the payoff amounts for any
Alternative Education
al
and/or Federal Student Loan(s) they hold, along with any other loan
information requested by BND
within 14 days of receipt
.
Borrower must
return
signed form

by

email

,

fax

or mail

to: