Fillable Printable Basic Genogram Template Example
Fillable Printable Basic Genogram Template Example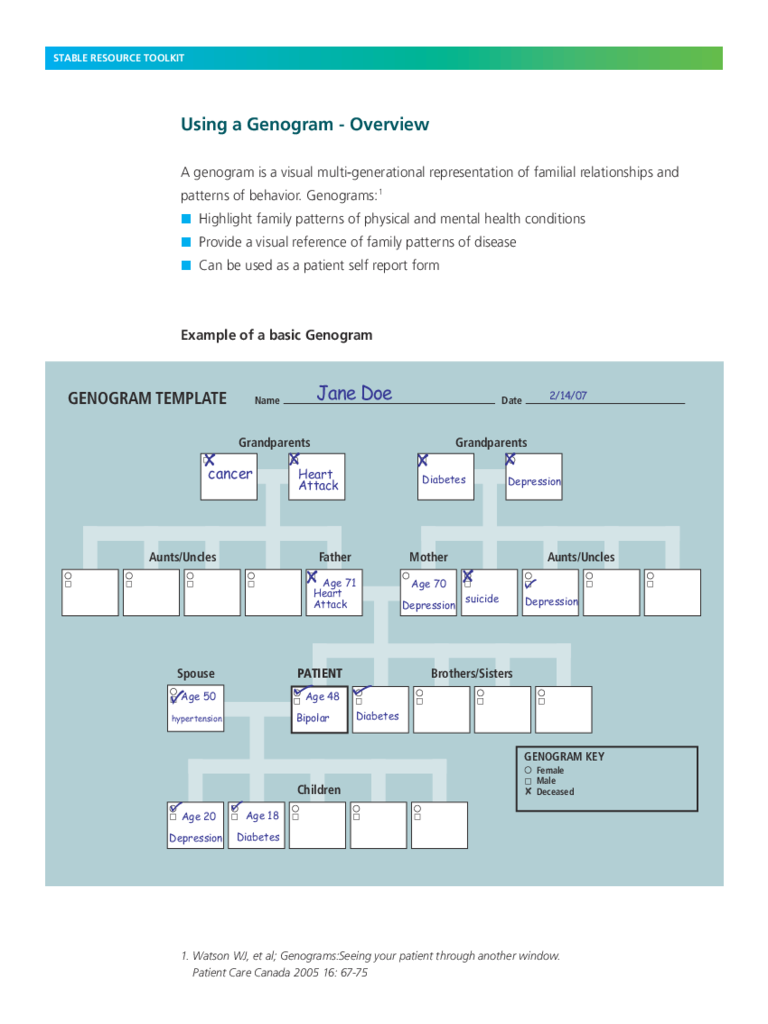 Basic Genogram Template Example
Using a Genogram - Overview
A genogram is a visual multi-generational representation of familial relationships and
patterns of behavior. Genograms:
1
n
Highlight family patterns of physical and mental health conditions
n
Provide a visual reference of family patterns of disease
n
Can be used as a patient self report form
Example of a basic Genogram
1. Watson WJ, et al; Genograms:Seeing your patient through another window.
Patient Care Canada 2005 16: 67-75
STABLE RESOURCE TOOLKIT
GENOGRAM KEY
Female
Male
Deceased
Name
Grandparents
GENOGRAM TEMPLATE
FatherAunts/Uncles
Date
PATIENT
Spouse

Brothers/Sisters
Grandparents
Children
Jane Doe
cancer
Heart
Attack
Diabetes
Diabetes
Depression
Depression
Age 71
Heart
Attack
Age 48
Bipolar
Age 18
Diabetes
Age 50
hypertension
Age 70
Depression
Age 20
Depression
suicide
2/14/07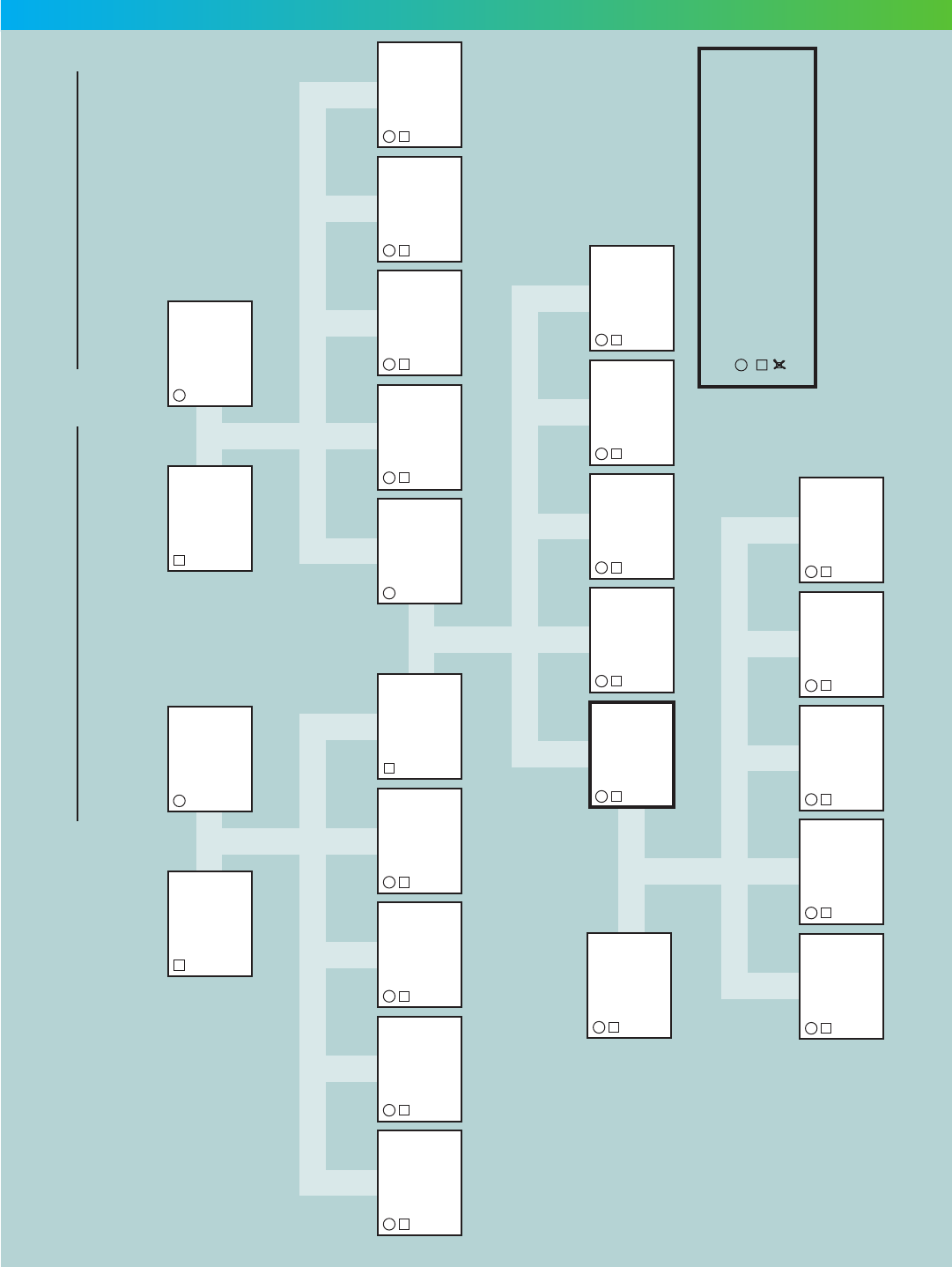 STABLE RESOURCE TOOLKIT
GENOGRAM KEY
Female
Male
Deceased
Name
Grandparents
GENOGRAM TEMPLATE
FatherAunts/Uncles
Date
PATIENT
Spouse

Brothers/Sisters
Grandparents
Children