Fillable Printable Beautiful Reward Chart for Kids
Fillable Printable Beautiful Reward Chart for Kids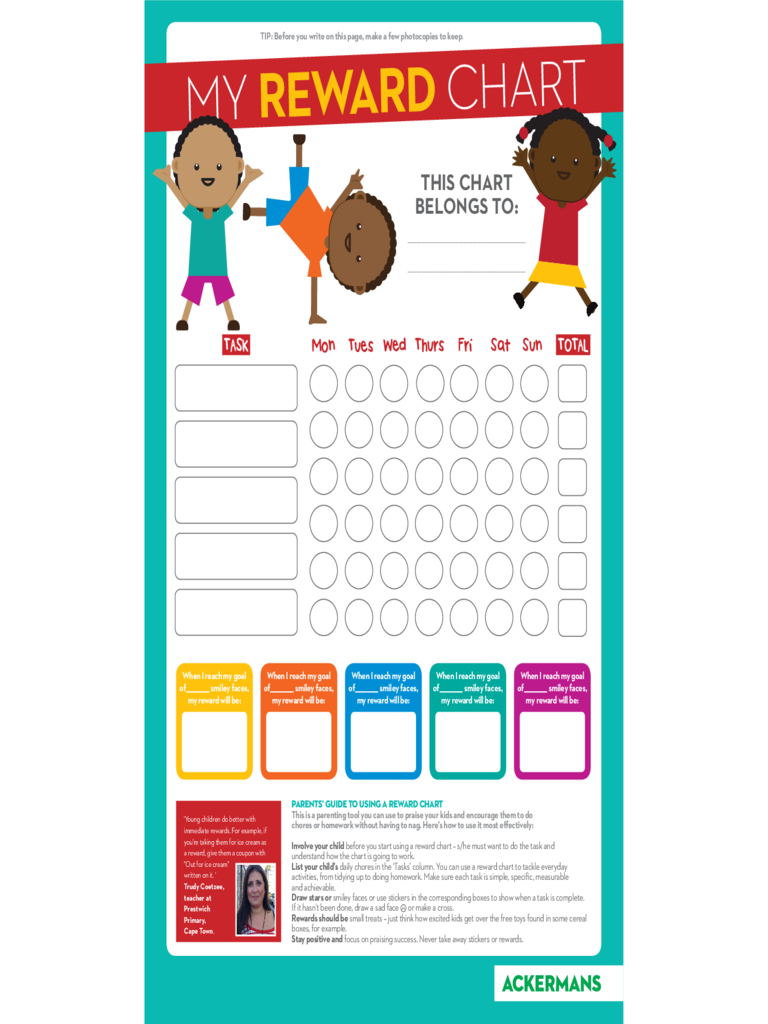 Beautiful Reward Chart for Kids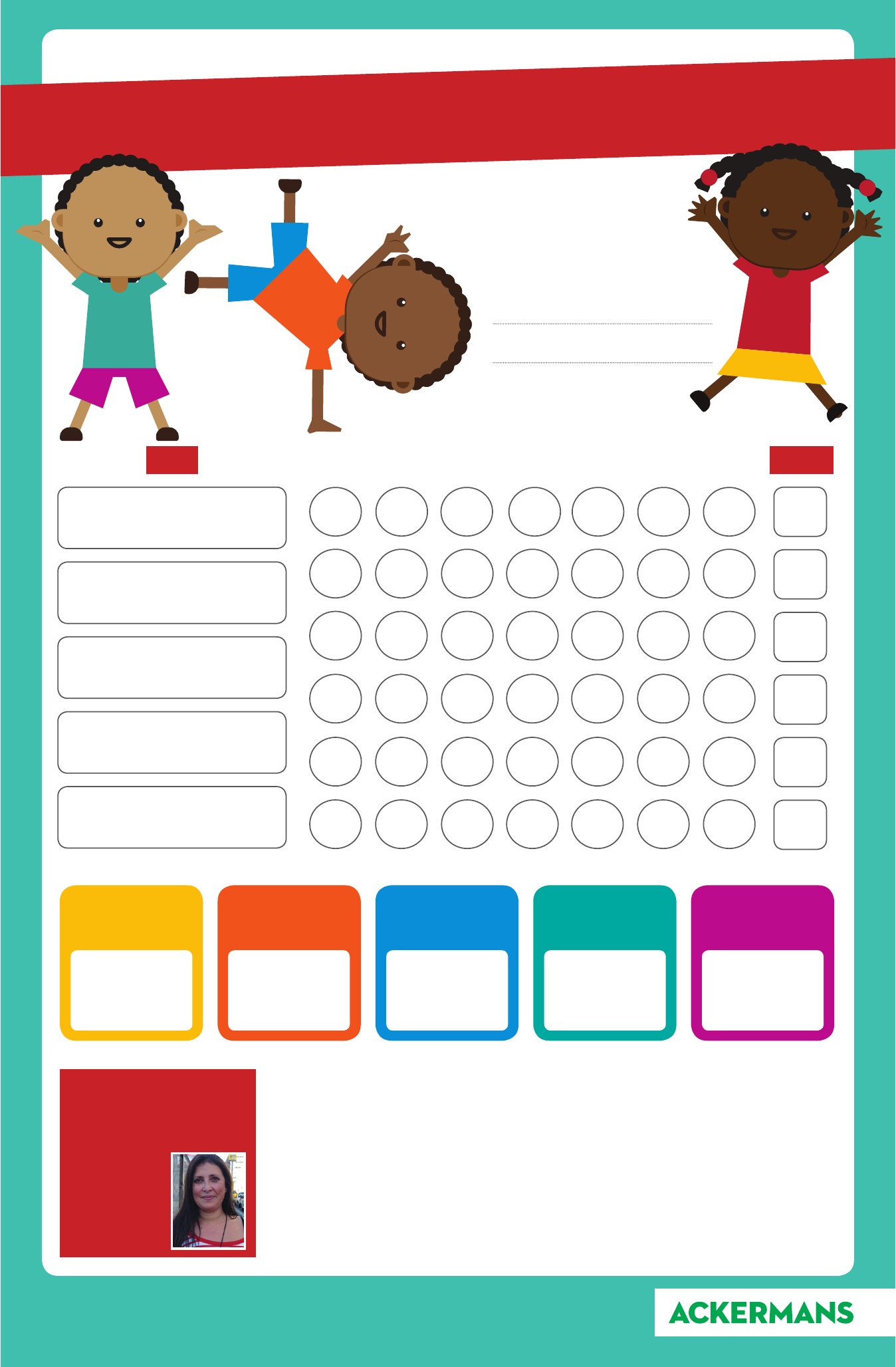 parents' guide to using a reward chart
This is a parenting tool you can use to praise your kids and encourage them to do
chores or homework without having to nag. Here's how to use it most effectively:
Involve your child
before you start using a reward chart – s/he must want to do the task and
understand how the chart is going to work.
List your child's
daily chores in the 'Tasks' column. You can use a reward chart to tackle everyday
activities, from tidying up to doing homework. Make sure each task is simple, specific, measurable
and achievable.
Draw stars or
smiley faces or use stickers in the corresponding boxes to show when a task is complete.
If it hasn't been done, draw a sad face
L
or make a cross.
Rewards should be
small treats – just think how excited kids get over the free toys found in some cereal
boxes, for example.
Stay positive and
focus on praising success. Never take away stickers or rewards.
THISCHART
BELONGSTO
TIP: Before you write on this page, make a few photocopies to keep
.
'Young children do better with
immediate rewards. For example, if
you're taking them for ice cream as
a reward, give them a coupon with
"Out for ice cream"
written on it. '
Trudy Coetzee,
teacher at
Prestwich
Primary,
When I reach my goal
of____________ smiley faces,
my reward will be:
When I reach my goal
of____________ smiley faces,
my reward will be:
When I reach my goal
of____________ smiley faces,
my reward will be:
When I reach my goal
of____________ smiley faces,
my reward will be:
When I reach my goal
of____________ smiley faces,
my reward will be:
TOTAL
Mon
Tues
WedThursFriSatSun
TASK