Fillable Printable Best Wind Chill Chart
Fillable Printable Best Wind Chill Chart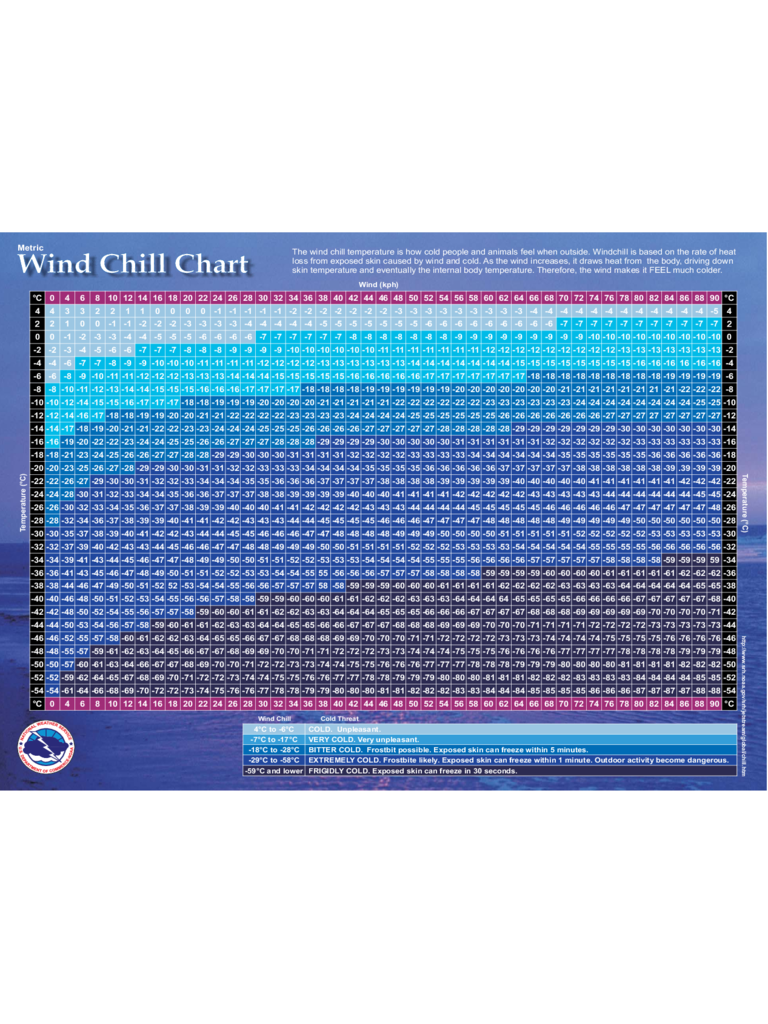 Best Wind Chill Chart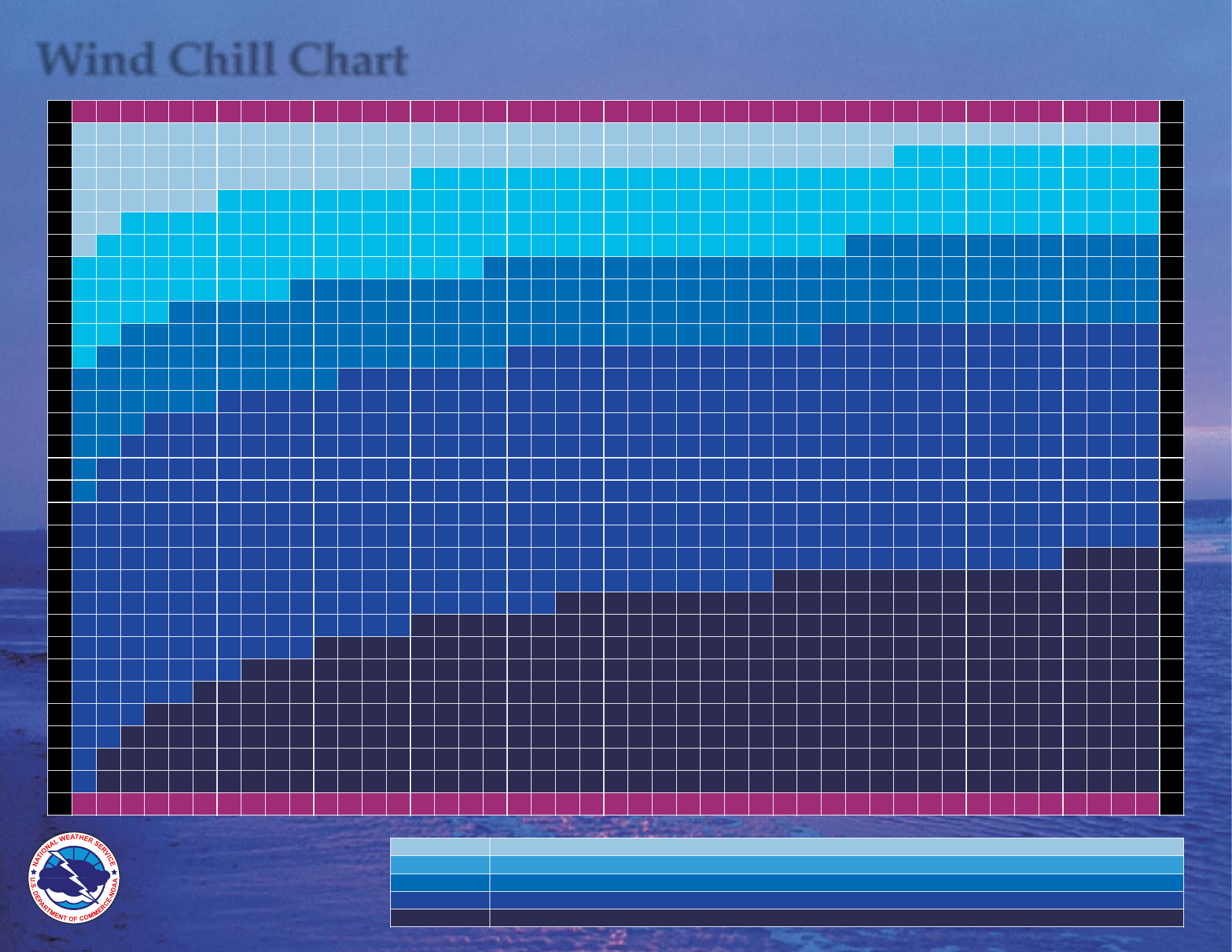 VERY COLD. Very unpleasant.
BITTER COLD. Frostbit possible. Exposed skin can freeze within 5 minutes.
EXTREMELY COLD. Frostbite likely. Exposed skin can freeze within 1 minute. Outdoor activity become dangerous.
FRIGIDLY COLD. Exposed skin can freeze in 30 seconds.
Wind Chill Chart
Wind ChillCold Threat
//www.srh.noaa.gov/srh/jetstream/global/chill.htm
The wind chill temperature is how cold people and animals feel when outside. Windchill is based on the rate of heat
loss from exposed skin caused by wind and cold.As the wind increases, it draws heat from the body, driving down
skin temperature and eventually the internal body temperature. Therefore, the wind makes it FEELmuch colder.
Temperature (°C)
Metric
Temperature (°C)