Fillable Printable Employee Reimbursement Form
Fillable Printable Employee Reimbursement Form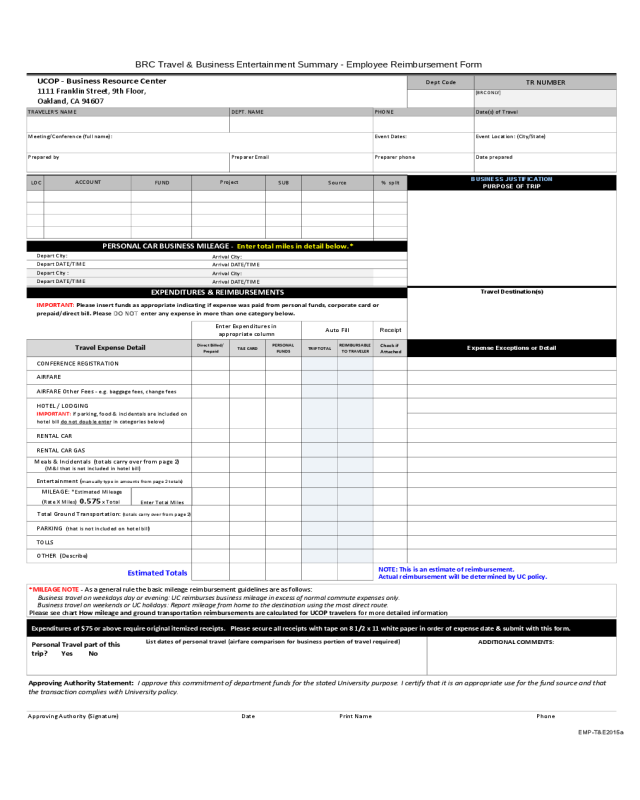 Employee Reimbursement Form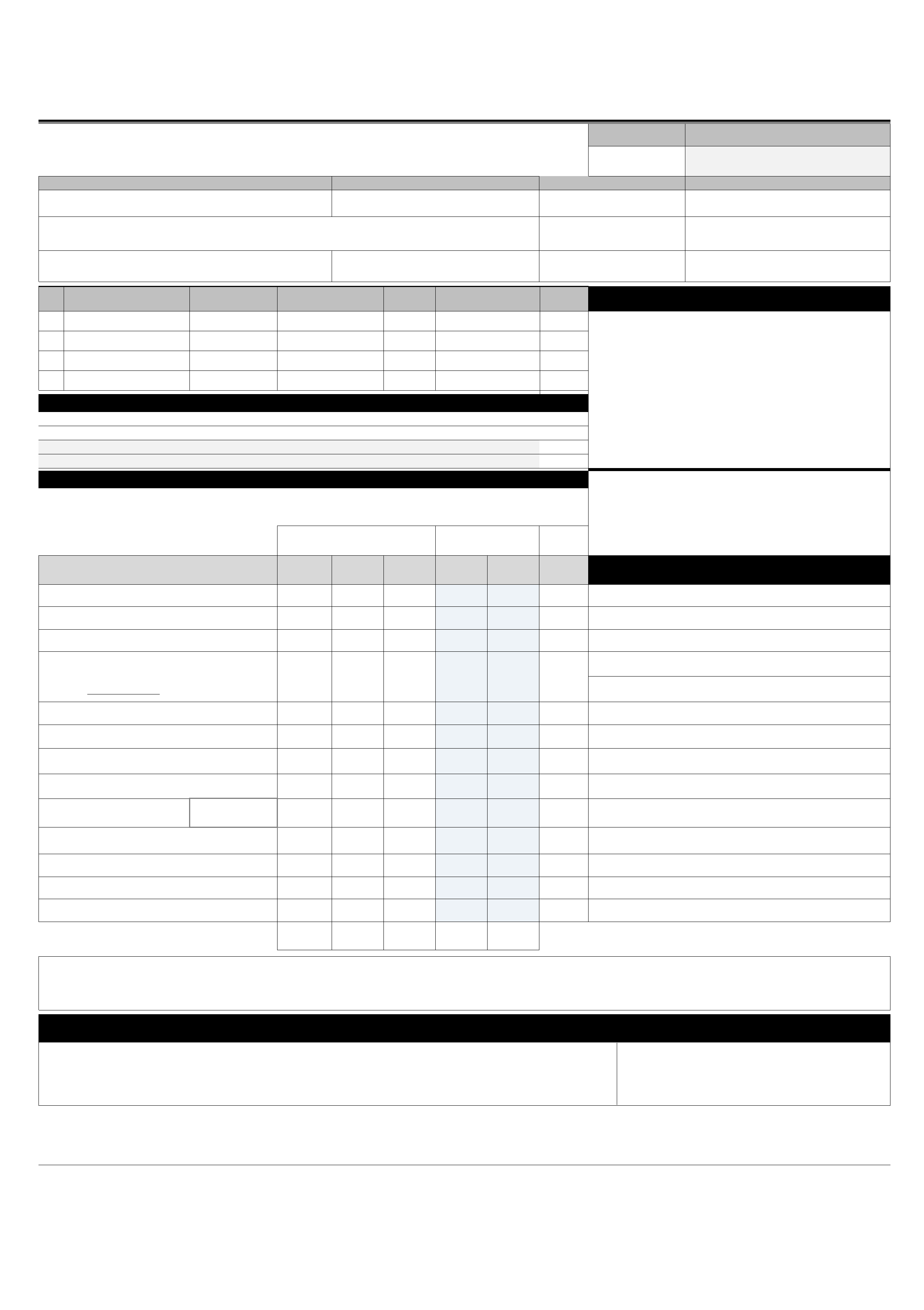 Dept Code
TR NUMBER
Date(s) of Travel
Event Location: (City/State)
Date prepared
% split
Receipt
Direct Billed/
Prepaid
T&E CARD
PERSONAL
FUNDS
TRIP TOTAL
REIMBURSABLE
TO TRAVELER
Check if
Attached
Enter Total Miles
Approving Authority (Signature)
Date
Phone
EMP-T&E2015a
BRC Travel & Business Entertainment Summary - Employee Reimbursement Form
Estimated Totals
NOTE: This is an estimate of reimbursement.
Actual reimbursement will be determined by UC policy.
Travel Destination(s)
HOTEL / LODGING
IMPORTANT:
if parking, food & incidentals are included on
hotel bill do not double enter in categories below)
Depart DATE/TIME
Enter Expenditures in
appropriate column
RENTAL CAR
Depart City :
Expense Exceptions or Detail
ACCOUNT
[BRC ONLY]
UCOP - Business Resource Center
1111 Franklin Street, 9th Floor,
Oakland, CA 94607
PERSONAL CAR BUSINESS MILEAGE
-
Enter total miles in detail below.*
Travel Expense Detail
CONFERENCE REGISTRATION
Expenditures of $75 or above require original itemized receipts.
Please secure all receipts with tape on 8 1/2 x 11 white paper in order of expense date & submit with this form.
Meals & Incidentals (totals carry over from page 2)
(M&I that is not included in hotel bill)
AIRFARE
AIRFARE Other Fees
- e.g. baggage fees, change fees
Depart City:
DEPT. NAME
Project
Arrival City:
Depart DATE/TIME
Meeting/Conference (full name):
Preparer Email
TRAVELER'S NAME
BUSINESS JUSTIFICATION
PURPOSE OF TRIP
Personal Travel part of this
trip? Yes No
PARKING
(that is not included on hotel bill)
Entertainment (
manually type in amounts from page 2 totals)
MILEAGE:
*Estimated Mileage
(Rate X Miles)
0.575
x Total
Approving Authority Statement:
I approve this commitment of department funds for the stated University purpose. I certify that it is an appropriate use for the fund source and that
the transaction complies with University policy.
OTHER (Describe)
TOLLS
Total Ground Transportation:
(totals carry over from page 2)
List dates of personal travel (airfare comparison for business portion of travel required)
Print Name
Auto Fill
Prepared by
RENTAL CAR GAS
Arrival DATE/TIME
Arrival City:
IMPORTANT:
Please insert funds as appropriate indicating if expense was paid from personal funds, corporate card or
prepaid/direct bill. Please
DO NOT
enter any expense in more than one category below.
EXPENDITURES & REIMBURSEMENTS
PHONE
Event Dates:
Preparer phone
Source
Arrival DATE/TIME
*MILEAGE NOTE
-

As a general rule the basic mileage reimbursement guidelines are as follows:
Business travel on weekdays day or evening: UC reimburses business mileage in excess of normal commute expenses only.
Business travel on weekends or UC holidays: Report mileage from home to the destination using the most direct route.
Please see chart
How mileage and ground transportation reimbursements are calculated for UCOP travelers

for more detailed information
.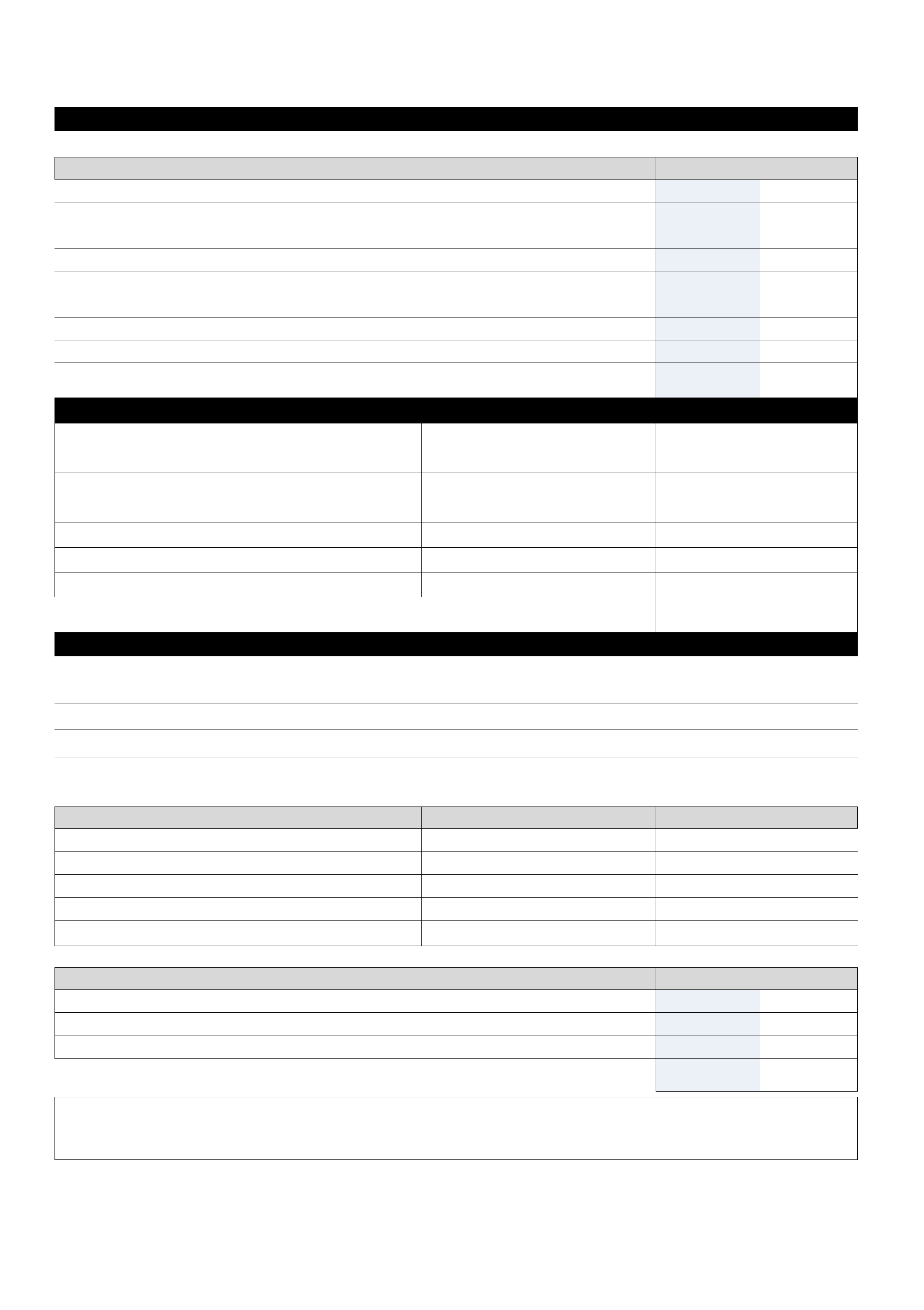 $
$
$
$
$
$
$
$
Carry over to Page 1
Estimated Total
M&I
Mode of Ground Transportation
$
$
$
$
$
$
$
$
$
Carry over to Page 1
Estimated Total
Ground Transp
Department:
$
$
$
Transfer these totals to Page 1
Estimated Total
Entertainment
empT&E2015 PG2a
Original itemized receipts required for all business entertainment expenses $75 or more. Ref: Appendix A (BUS-79) Per Person Maximums (pg 21)
Personal Funds
$
$
$
Travel Meals & Incidentals Details (G-28)
Business Purpose:
(Required)
Notes
$
$
Personal Funds
List meals & incidentals during travel. Ref:
MEALS (G-28)
Per Person Maximum
$
$
Number of Participants:
ATTENDEES:
(Please attach list if needed)
Business Entertainment Desciption
Type of Expense:
Business Entertainment Reimbursement Details (BUS-79)
$
$
$
$
$
Additional Approval Required-Entertainment? Ref:
Additional Approval (Appendix B BUS-79)
Title
$
$
Name
Official Host:
$
$
Affiliation
Comments/Notes:
NOTE: Entertainment expenses
require the business purpose, all attendees and job title, and affiliation for reimbursement.