Fillable Printable Sample Letter of Dismissal Template
Fillable Printable Sample Letter of Dismissal Template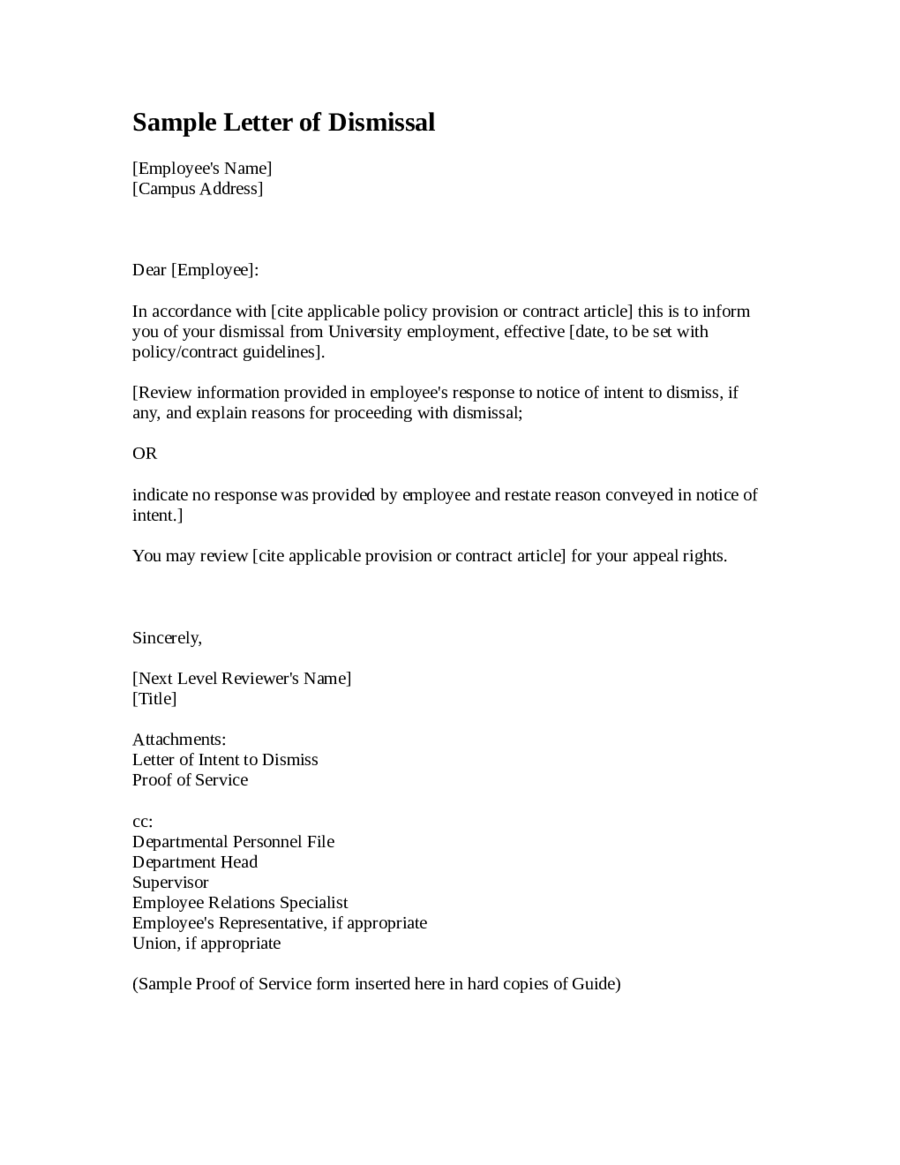 Sample Letter of Dismissal Template
Sample Letter of Dismissal
[Employee's Name]
[Campus Address]
Dear [Employee]:
In accordance with [cite applicable policy provision or contract article] this is to inform
you of your dismissal from University employment, effective [date, to be set with
policy/contract guidelines].
[Review information provided in employee's response to notice of intent to dismiss, if
any, and explain reasons for proceeding with dismissal;
OR
indicate no response was provided by employee and restate reason conveyed in notice of
intent.]
You may review [cite applicable provision or contract article] for your appeal rights.
Sincerely,
[Next Level Reviewer's Name]
[Title]
Attachments:
Letter of Intent to Dismiss
Proof of Service
cc:
Departmental Personnel File
Department Head
Supervisor
Employee Relations Specialist
Employee's Representative, if appropriate
Union, if appropriate
(Sample Proof of Service form inserted here in hard copies of Guide)