Fillable Printable Form DS-875Y - Article 19-A Oral/Written Examination Results - New York
Fillable Printable Form DS-875Y - Article 19-A Oral/Written Examination Results - New York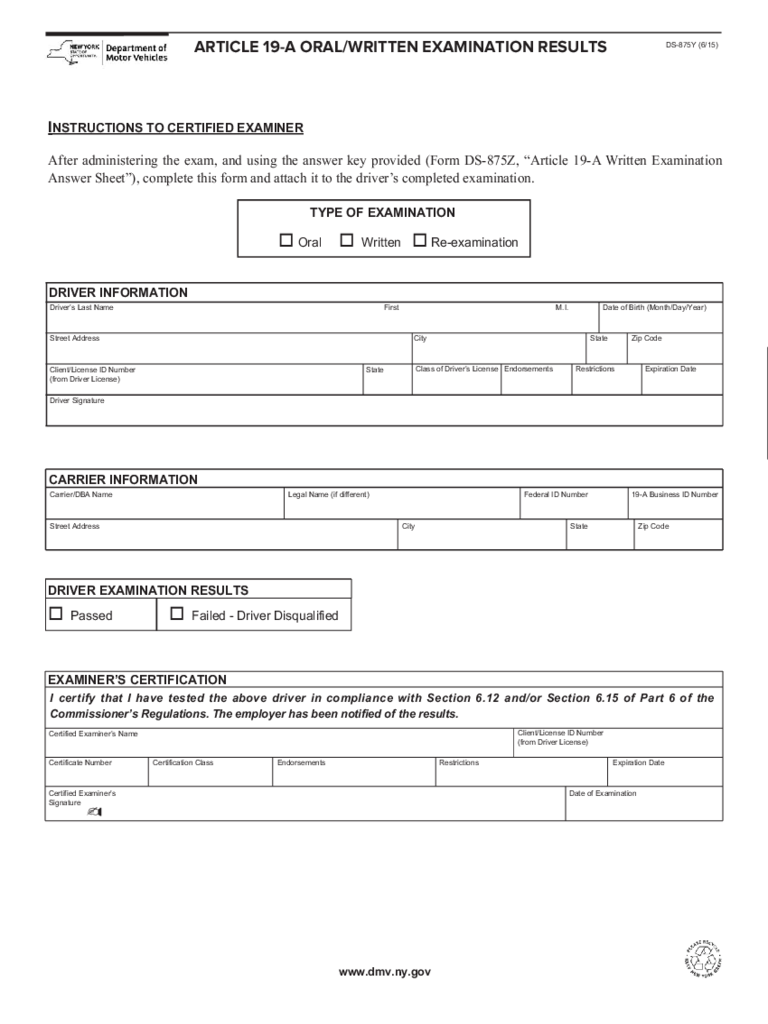 Form DS-875Y - Article 19-A Oral/Written Examination Results - New York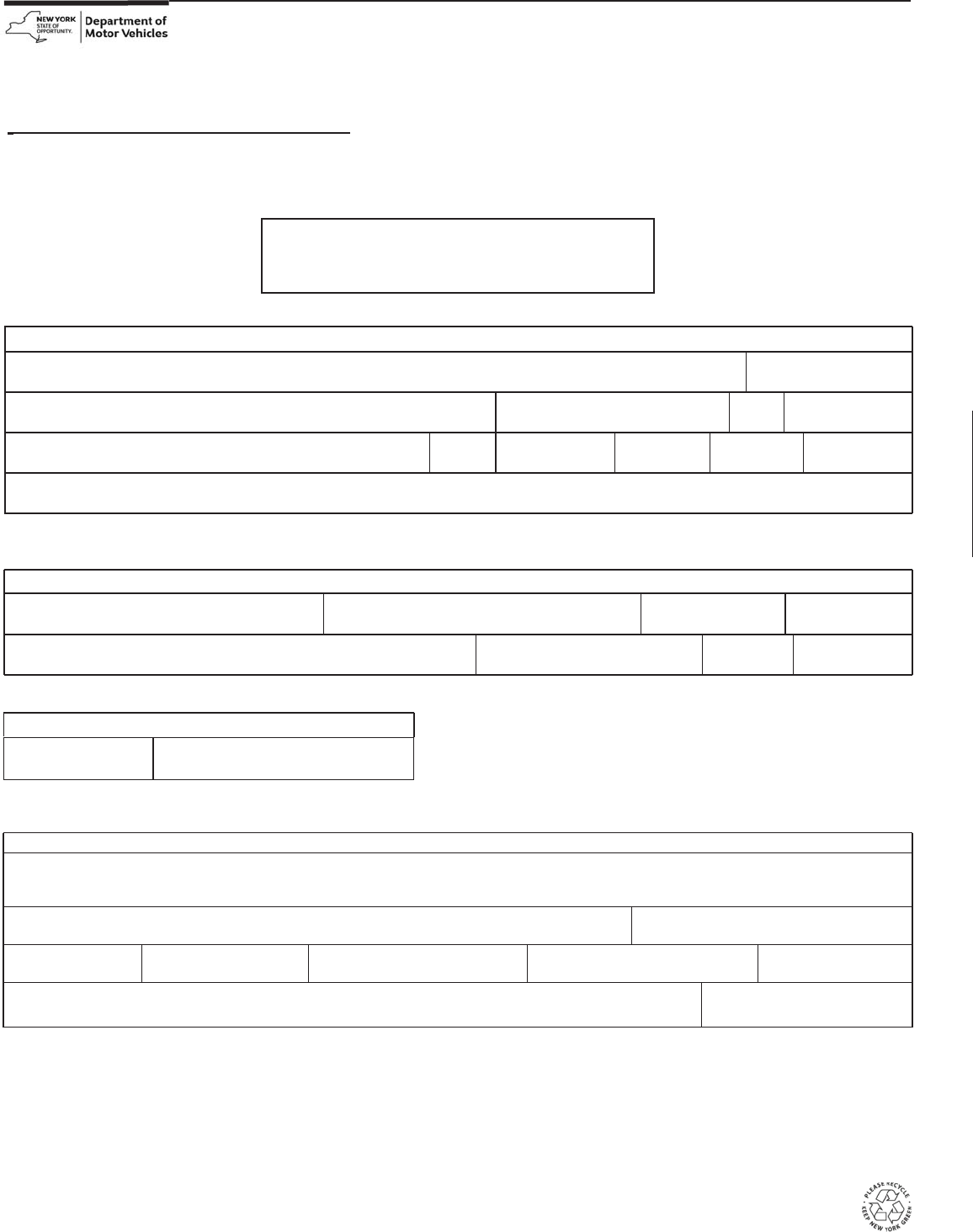 ARTICLE 19-A ORAL/WRITTEN EXAMINATION RESULTS
I certify that I have tested the above driver in compliance with Section 6.12 and/or Section 6.15 of Part 6 of the
Commissioner's Regulations. The employer has been notified of the results.
DS-875Y (6/15)
www.dmv.ny.gov
Certified Examiner's
Signature
Date of Examination
TYPE OF EXAMINATION
o
Oral
o
Written
o
Re-examination
DRIVER EXAMINATION RESULTS
EXAMINER'S CERTIFICATION
o
Passed
o
Failed - Driver Disqualified
I
NSTRUCTIONS TO CERTIFIED EXAMINER
After administering the exam, and using the answer key provided (Form DS-875Z, "Article 19-A Written Examination
Answer Sheet"), complete this form and attach it to the driver's completed examination.
-
DRIVER INFORMATION
Driver's Last Name
Street Address
City
State
Zip Code
Class of Driver's License
Endorsements
Restrictions
Expiration Date
Client/License ID Number
(from Driver License)
Driver Signature
State
First
M.I.
Date of Birth (Month/Day/Year)
CARRIER INFORMATION
Carrier/DBA Name
Legal Name (if different)
Street Address
City
State
Zip Code
Federal ID Number
19-A Business ID Number
Certified Examiner's Name
Certificate Number
Certification Class
Expiration DateEndorsements
Restrictions
Client/License ID Number
(from Driver License)