Fillable Printable Hold Harmless Agreement Free
Fillable Printable Hold Harmless Agreement Free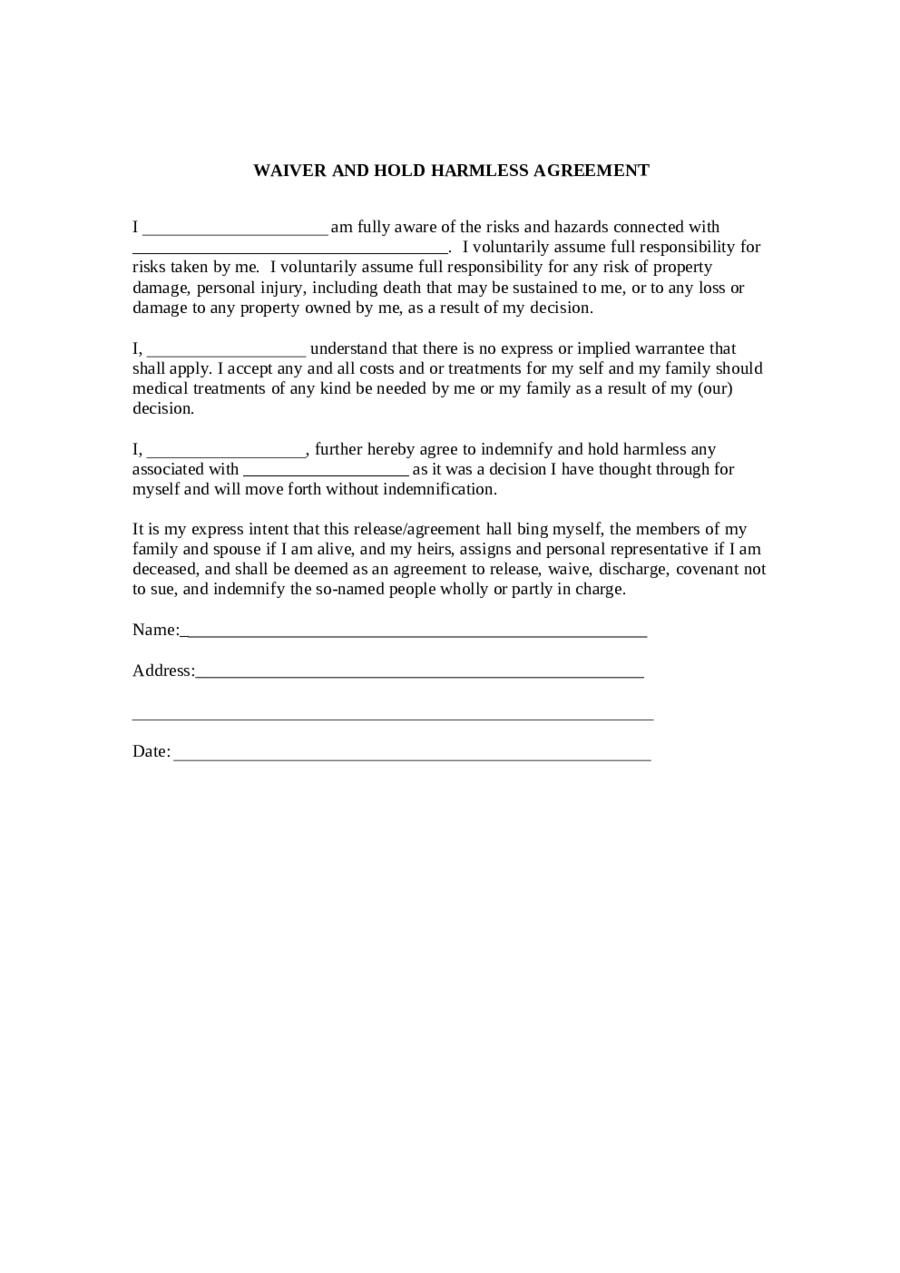 Hold Harmless Agreement Free
WAIVER AND HOLD HARMLESS
AGREEMENT
I
am fully aware of the risks and hazards connected
with
____________________________________. I voluntarily assume full responsibility
for
risks taken by me. I voluntarily assume full responsibility for
any
risk of property
damage, personal injury, including death that may be sustained to me,
or
to any loss or
damage to any property owned by me, as a result of my decision
.
I,
understand that there is no express or implied warrantee
that
shall apply. I accept any and all costs and or treatments for my self and my family
should
medical treatments of any kind be needed by me or my family as a result of my
(our)
decision.
I,
, further hereby agree to indemnify and hold harmless any
associated with ___________________ as it was a decision I have thought through for
myself and will move forth without indemnification.
It is my express intent that this release/agreement hall bing myself, the members of
my
family and spouse if I am alive, and my heirs, assigns and personal representative if I
am
deceased, and shall be deemed as an agreement to release, waive, discharge, covenant
not
to sue, and indemnify the so-named people wholly or partly in charge
.
Name:_
Address:
Date: