Fillable Printable Good Sport Certificate - Little League
Fillable Printable Good Sport Certificate - Little League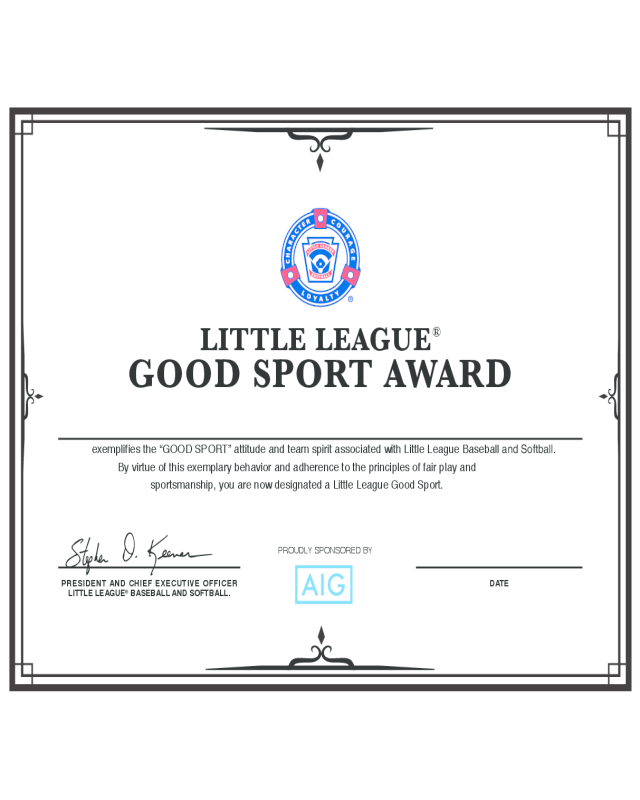 Good Sport Certificate - Little League
PRESIDENT AND CHIEF EXECUTIVE OFFICER
LITTLE LEAGUE
®
BASEBALL AND SOFTBALL.
LITTLE LEAGUE
®
DATE
PROUDLY SPONSORED BY
GOOD SPORT AWARD
exemplies the "GOOD SPORT" attitude and team spirit associated with Little League Baseball
and Softball
.
By virtue of this exemplary behavior and adherence to the principles of fair play and
sportsmanship, you are now designated a Little League Good Sport.