Fillable Printable Jewish Theological Seminary Employee Work Schedule
Fillable Printable Jewish Theological Seminary Employee Work Schedule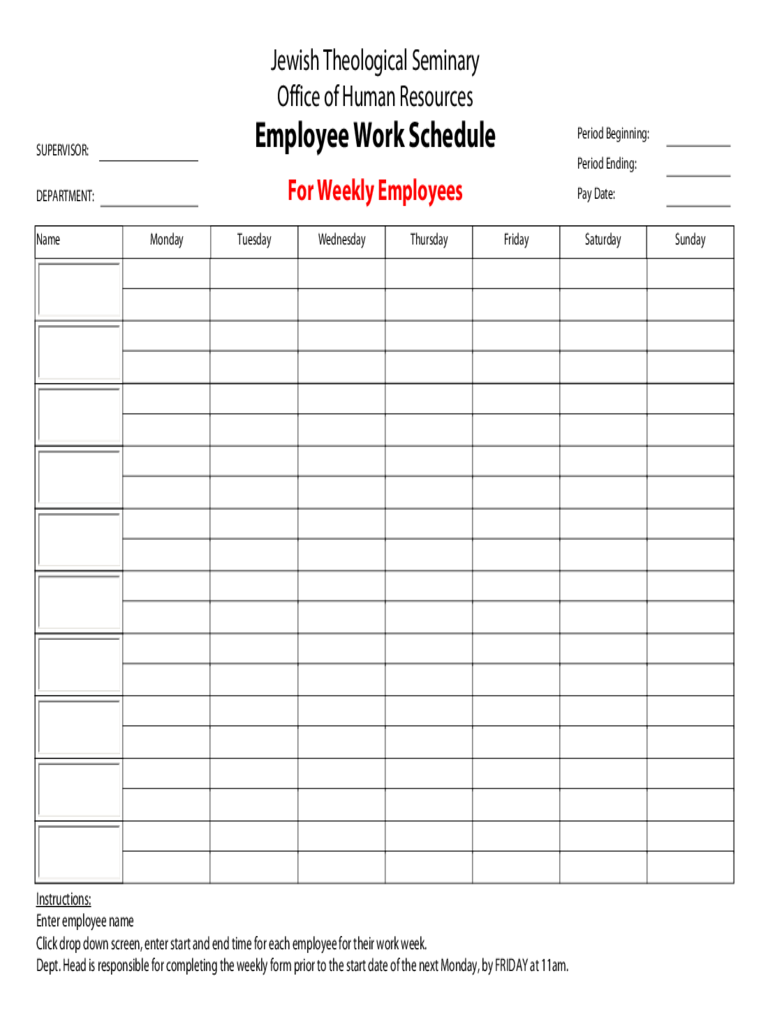 Jewish Theological Seminary Employee Work Schedule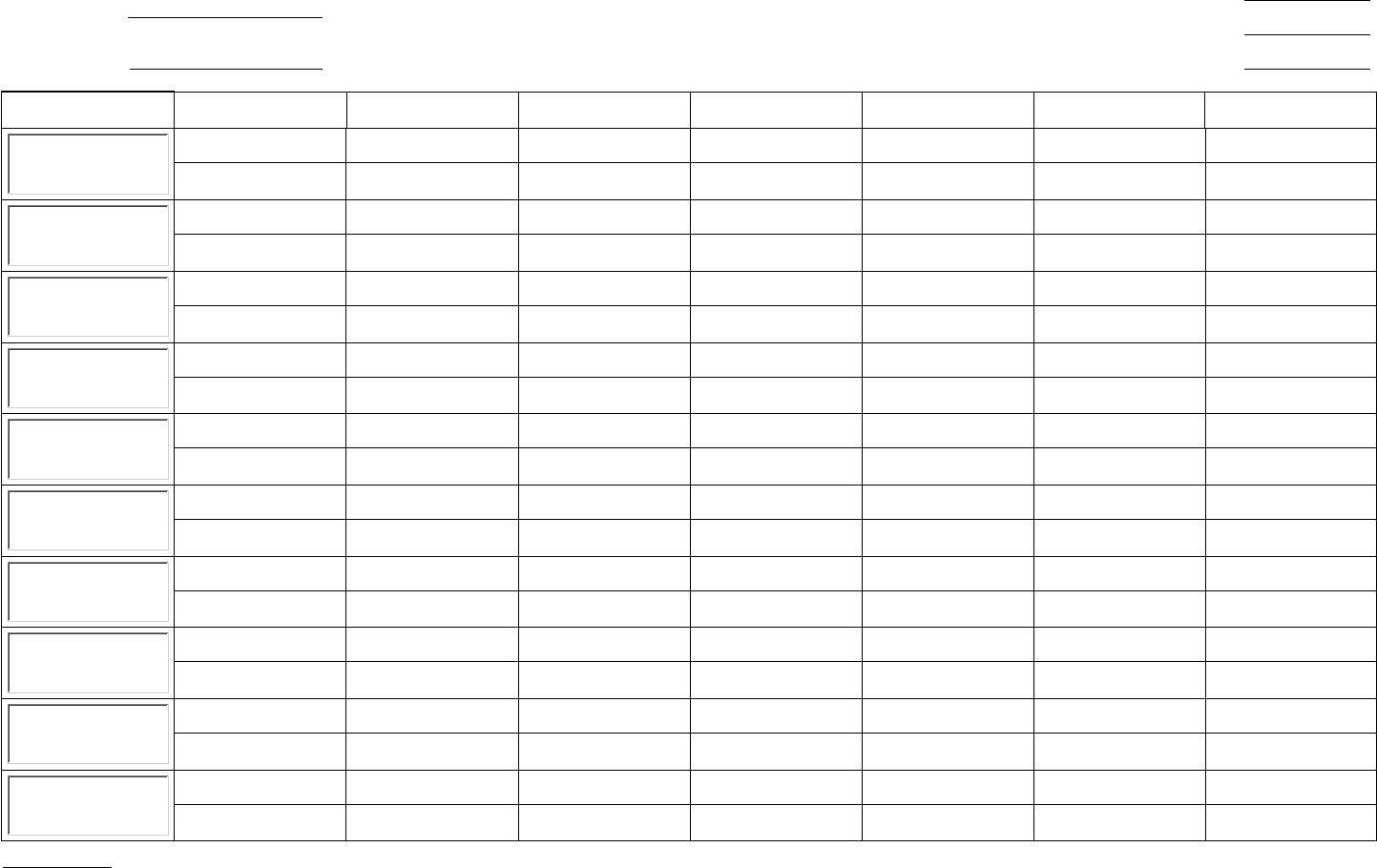 Jewish Theological Seminary
Office of Human Resources
Employee Work Schedule
SUPERVISOR:
Period Beginning:
Period Ending:
Pay Date:
Name
Monday
Tuesday
Wednesday
Thursday
Friday
Saturday
Sunday
DEPARTMENT:
For Weekly Employees
Instructions:
Enter employee name
Click drop down screen, enter start and end time for each employee for their work week.
Dept. Head is responsible for completing the weekly form prior to the start date of the next Monday, by FRIDAY at 11am.