Fillable Printable Job Recommendation Letter Sample
Fillable Printable Job Recommendation Letter Sample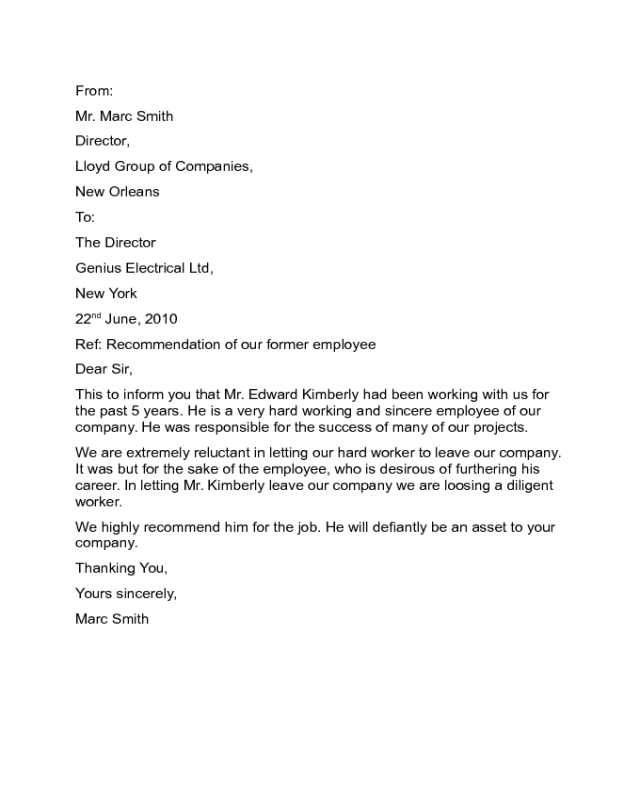 Job Recommendation Letter Sample
From:
Mr. Marc Smith
Director,
Lloyd Group of Companies,
New Orleans
To:
The Director
Genius Electrical Ltd,
New York
22
nd
June, 2010
Ref: Recommendation of our former employee
Dear Sir,
This to inform you that Mr. Edward Kimberly had been working with us for
the past 5 years. He is a very hard working and sincere employee of our
company. He was responsible for the success of many of our projects.
We are extremely reluctant in letting our hard worker to leave our company.
It was but for the sake of the employee, who is desirous of furthering his
career. In letting Mr. Kimberly leave our company we are loosing a diligent
worker.
We highly recommend him for the job. He will defiantly be an asset to your
company.
Thanking You,
Yours sincerely,
Marc Smith