Fillable Printable Office assistant cover letter
Fillable Printable Office assistant cover letter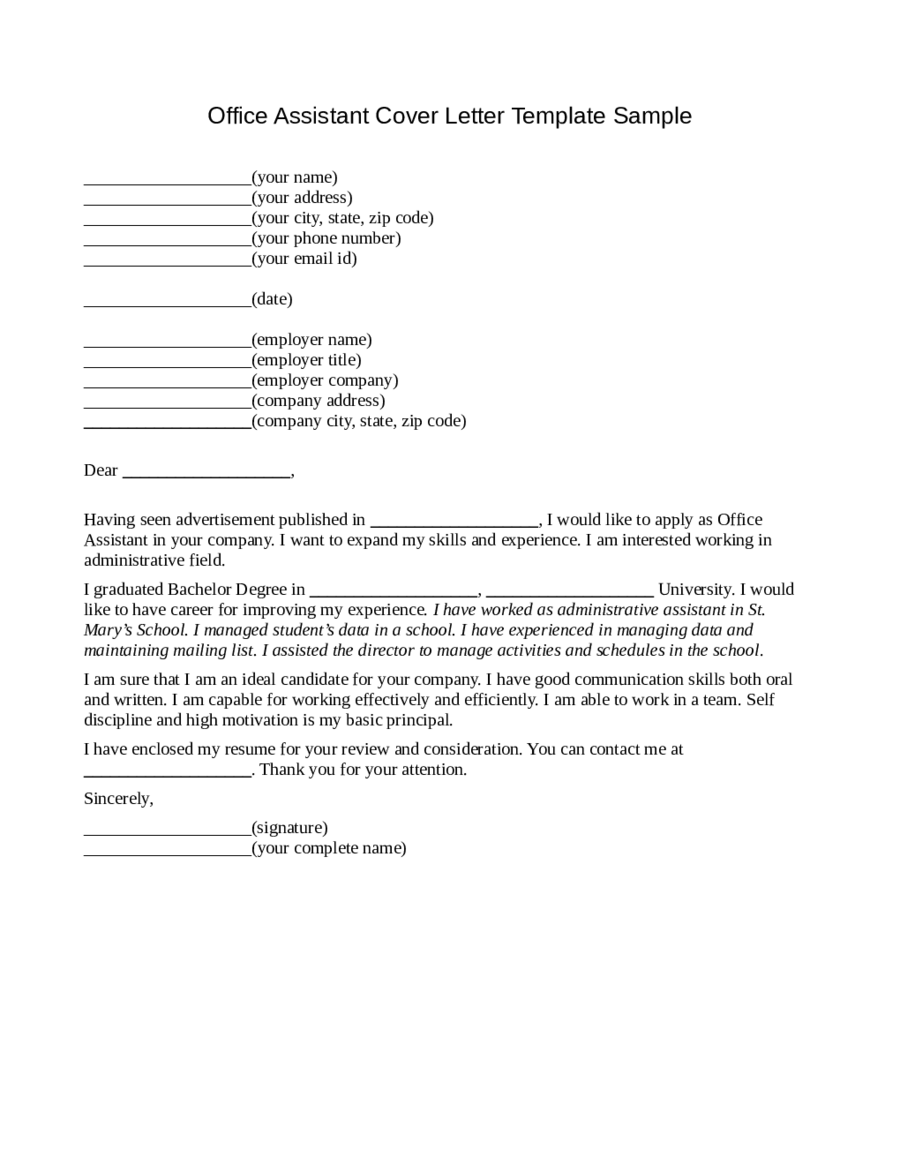 Office assistant cover letter
Office Assistant Cover Letter Template Sample
___________________(your name)
___________________(your address)
___________________(your city, state, zip code)
___________________(your phone number)
___________________(your email id)
___________________(date)
___________________(employer name)
___________________(employer title)
___________________(employer company)
___________________(company address)
___________________
(company city, state, zip code)
Dear
___________________
,
Having seen advertisement published in
___________________
, I would like to apply as Office
Assistant in your company. I want to expand my skills and experience. I am interested working in
administrative field.
I graduated Bachelor Degree in
___________________
,
___________________
University. I would
like to have career for improving my experience.
I have worked as administrative assistant in St.
Mary's School. I managed student's data in a school. I have experienced in managing data and
maintaining mailing list. I assisted the director to manage activities and schedules in the school
.
I am sure that I am an ideal candidate for your company. I have good communication skills both oral
and written. I am capable for working effectively and efficiently. I am able to work in a team. Self
discipline and high motivation is my basic principal.
I have enclosed my resume for your review and consideration. You can contact me at
___________________
. Thank you for your attention.
Sincerely,
___________________(signature)
___________________(your complete name)