Fillable Printable Proof of Employment From
Fillable Printable Proof of Employment From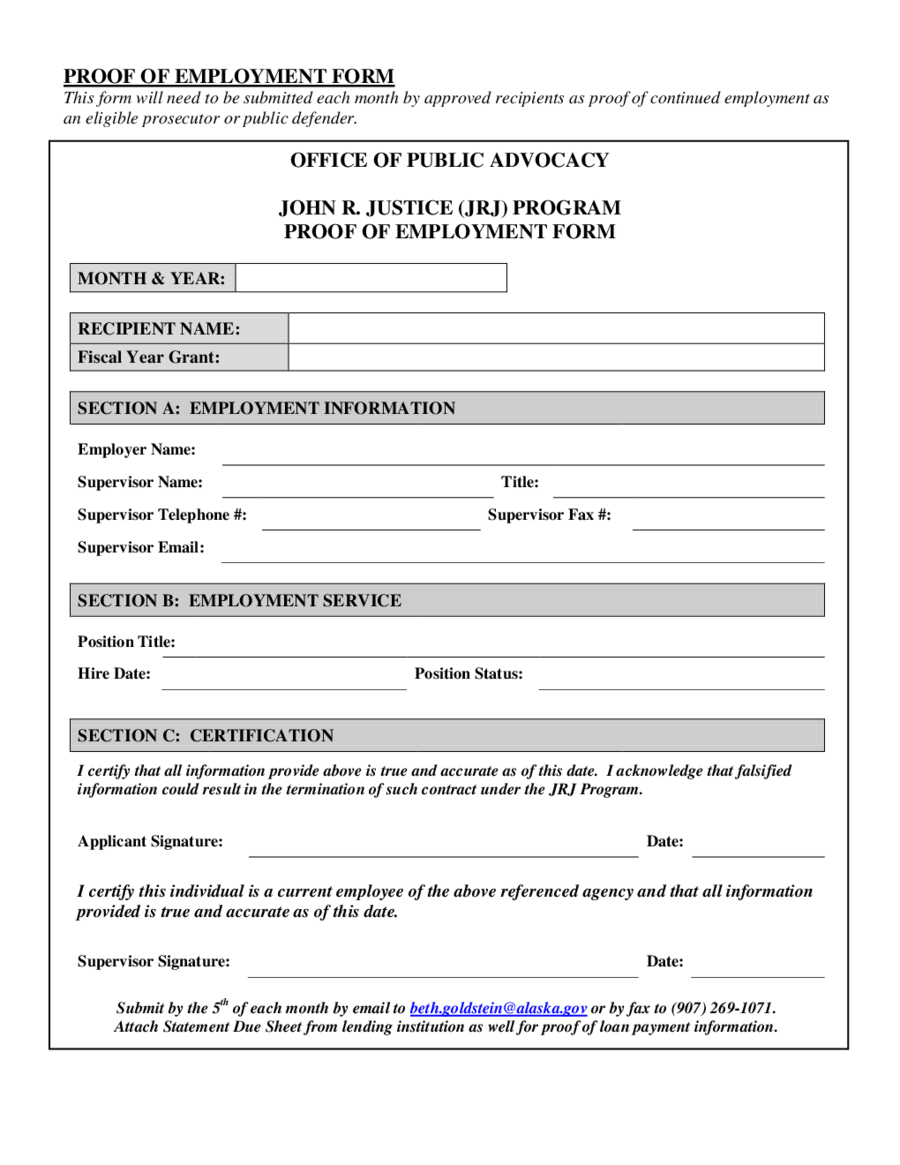 Proof of Employment From

PROOF OF EMPLOYMENT FORM
This form will need to be submitted each month by approved
recipients
as proof of continued employment as
an eligible prosecutor or public defender.
OFFICE OF PUBLIC
ADVOCACY
JOHN R. JUSTICE (JRJ) PROGRAM
PROOF OF EMPLOYMENT FORM
SECTION A
: EMPLOYMENT INFORMATION
Supervisor Telephone #:
Supervisor Fax #:
SECTION B: EMPLOYMENT SERVICE
Hire Date:
Position

Status:
I certify
that all information provide above is true and accurate as of this date. I acknowledge that falsified
information could result in the termination of such contract under the JRJ Program.
I certify th
is
individual is a current employee of the above referenced agency
and that all information
provided is true and accurate as of this date.
Supervisor
Signature:

Date:
Submit by the 5
th
of each mon th b y email to beth.goldstein@alaska.gov or by fax to (907

)

269-1071.
Attach Statement Due Sheet from lending institution as well for proof of loan payment information.