Fillable Printable Raffle Ticket Accountability Form - Michigan
Fillable Printable Raffle Ticket Accountability Form - Michigan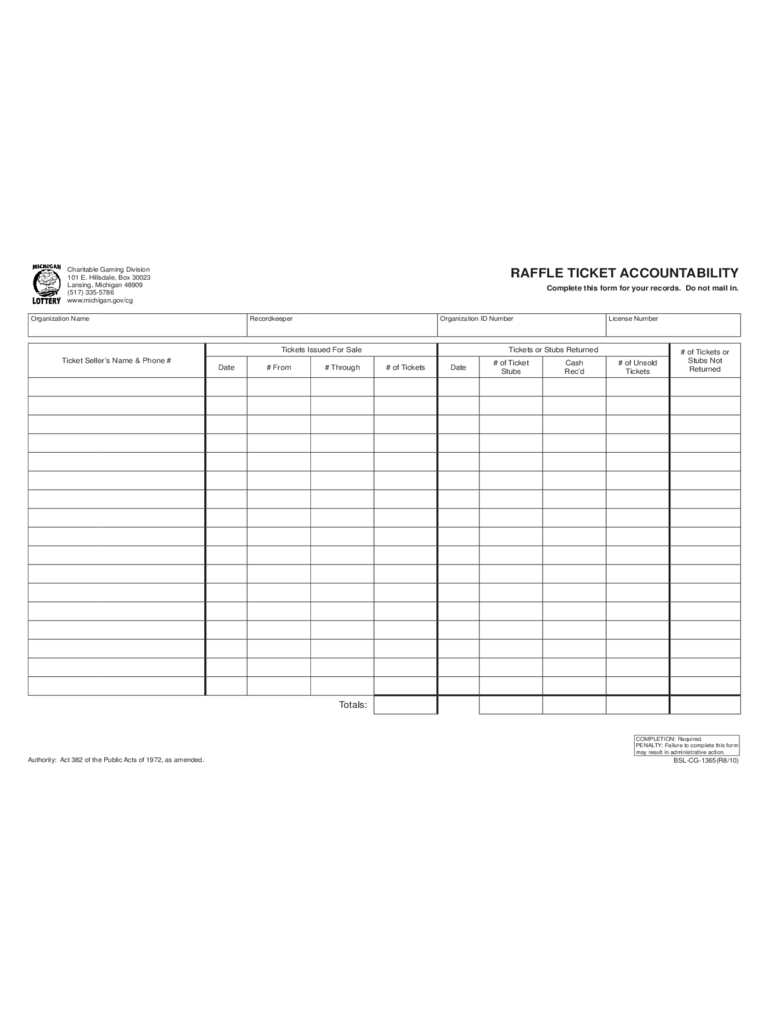 Raffle Ticket Accountability Form - Michigan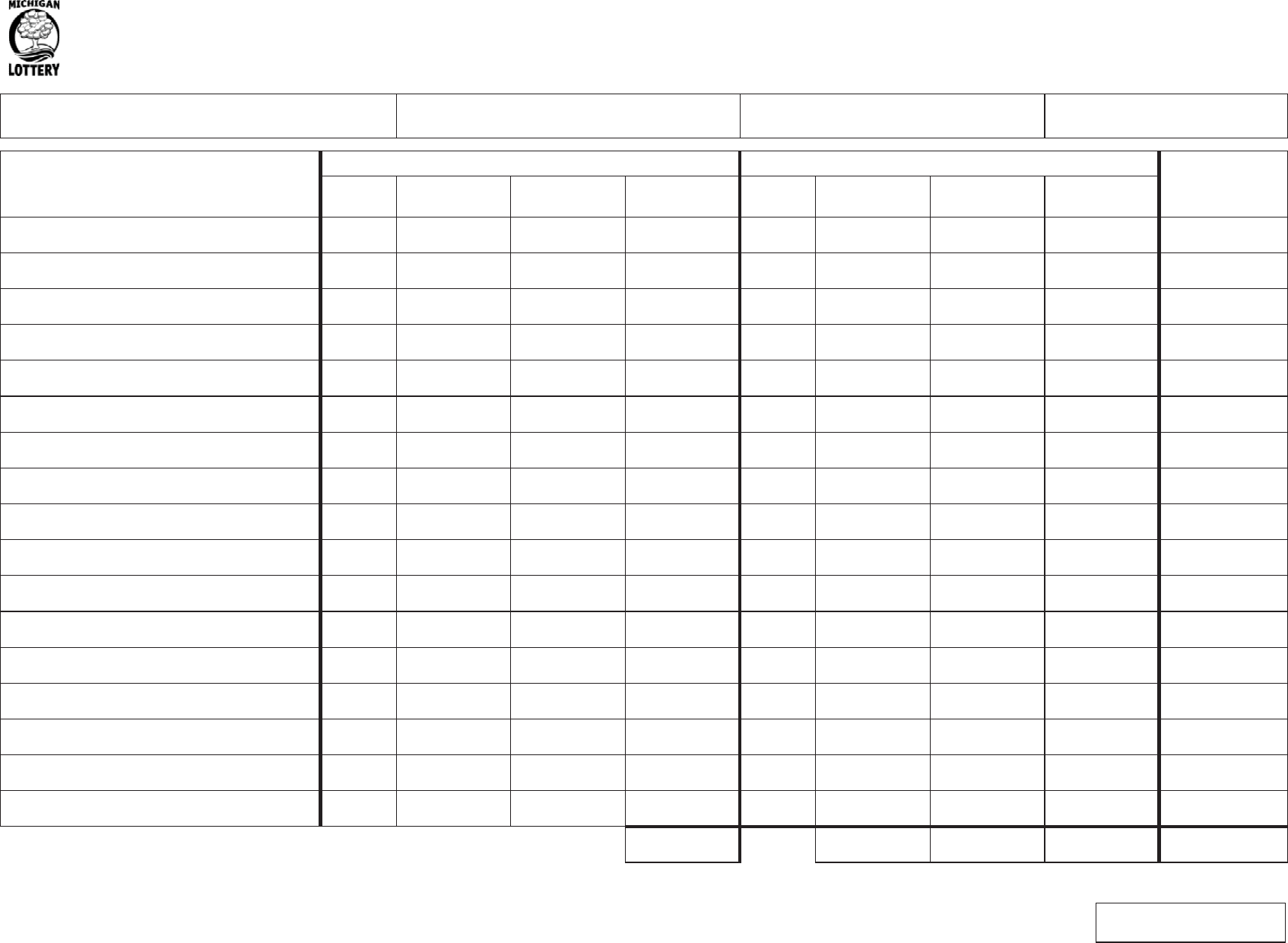 Charitable Gaming Division
101 E. Hillsdale, Box 30023
Lansing, Michigan 48909
(517) 335-5786
www.michigan.gov/cg
RAFFLE TICKET ACCOUNTABILITY
Complete this form for your records. Do not mail in.
COMPLETION: Required.
PENALTY: Failure to complete this form
may result in administrative action.
Authority: Act 382 of the Public Acts of 1972, as amended.
BSL-CG-1365(R8/10)
Organization Name
Recordkeeper
Organization ID Number
License Number
Ticket Seller's Name & Phone #
Tickets Issued For Sale
Tickets or Stubs Returned
# of Tickets or
Stubs Not
Returned
Date
# From
# Through
# of Tickets
Date
# of Ticket
Stubs
Cash
Rec'd
# of Unsold
Tickets
Totals:

RAFFLE TICKET ACCOUNTABILITY INSTRUCTIONS
This form is designed to assist licensees in complying with the raf
fl

e rules. If another ticket accounting method
is used by your organization (including the use of a computer program), it must contain, at a minimum, all the
information on the front of this form.
List each ticket seller's name & phone #. For each seller, indicate:

The date the tickets were issued for sale.

The beginning and ending ticket numbers.

The number of tickets issued for sale.

The date tickets and/or ticket stubs were returned.


The number of ticket stubs returned.

The number of unsold tickets returned.

Calculate and enter the number of tickets or stubs that the ticket seller has not returned.

If the same ticket seller is issued additional tickets to sell, another entry is made for that ticket seller.