Fillable Printable Receipt Template-Daily Cash Receipt Log
Fillable Printable Receipt Template-Daily Cash Receipt Log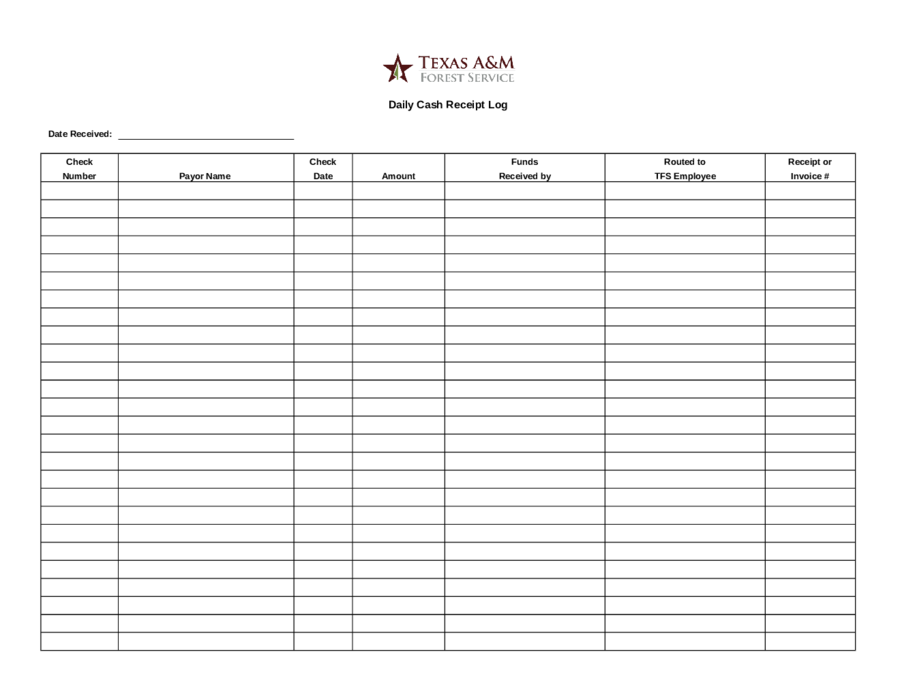 Receipt Template-Daily Cash Receipt Log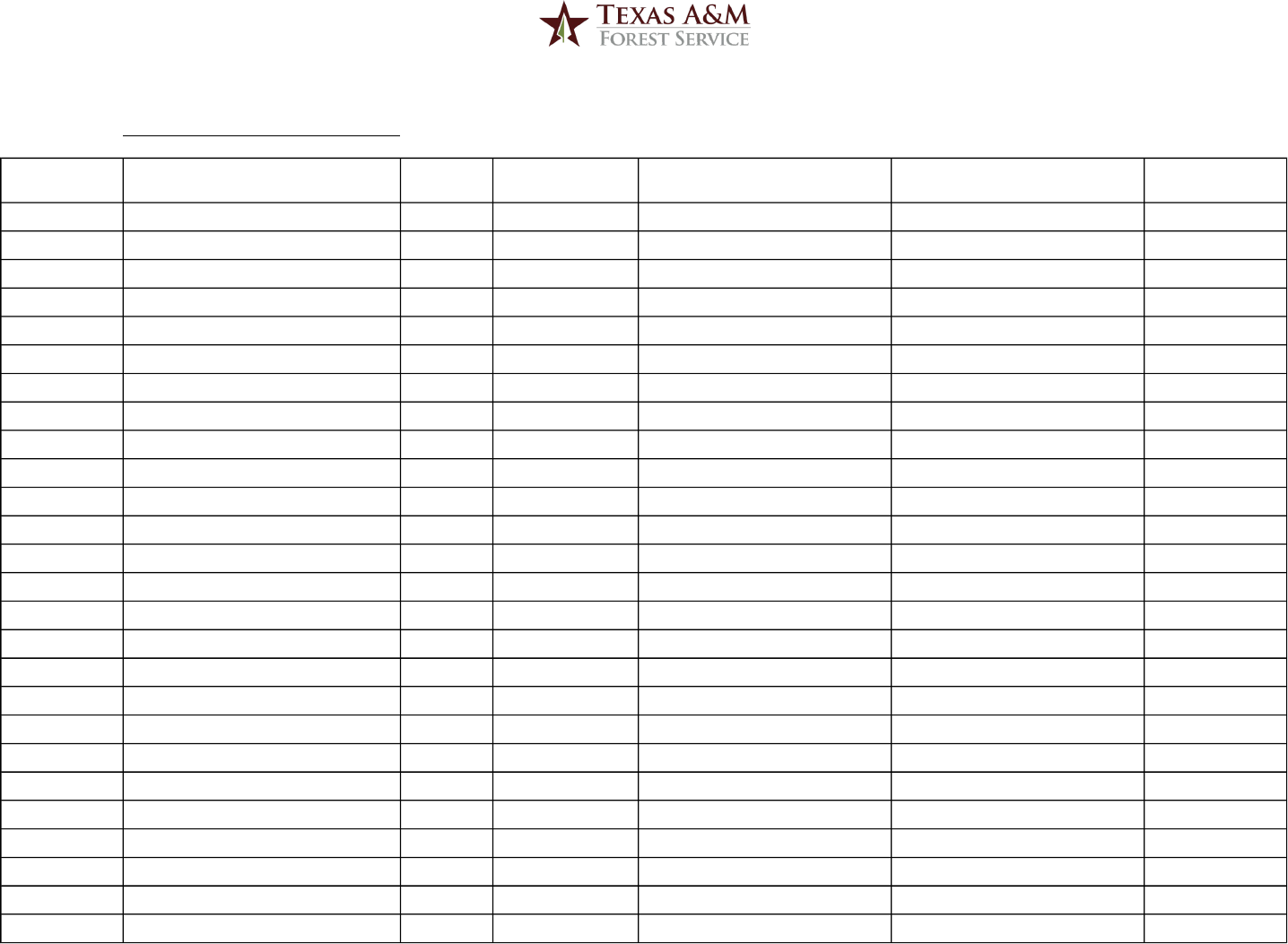 Daily Cash Receipt Log
Date Received:
Check
Check
Funds
Routed to
Receipt or
Number
Payor Name
Date
Amount
Received by
TFS Employee
Invoice #

Daily Cash Receipt Log
Instructions
FORM COMPLETION
Date Received
Enter the date that the checks, currency, or coin are received. Create a new log each day.
Check Number
Enter the check number or money order number. Enter "Cash" if payment is currency or coin.
Payor Name
Enter the name on the check or money order. List the provider of currency or coin payment.
Check Date
Enter the date of the check or money order. Enter the current date if payment is currency or coin
Amount
Enter the amount of the payment.
Received By
Enter the name of the TFS employee who originally receives the payment.
Receipt or Invoice #
Enter the Receipt for Cash Sales or Invoice number that is used to identify the payment.
USAGE:
This form is used as a summary for the receipt of checks, currency and coin by TFS personnel. See
Administrative Procedure 20.02 Cash Receipts.
GENERAL:
The completed form is attached with each bank deposit packet. Accounts receivable personnel will use
this form to verify receipt of payments made to TFS.
Routed to TFS
Employee
If the payment is routed to another TFS employee for processing and/or identification, enter the name of
that individual.