Fillable Printable Request Refusal Letter Sample
Fillable Printable Request Refusal Letter Sample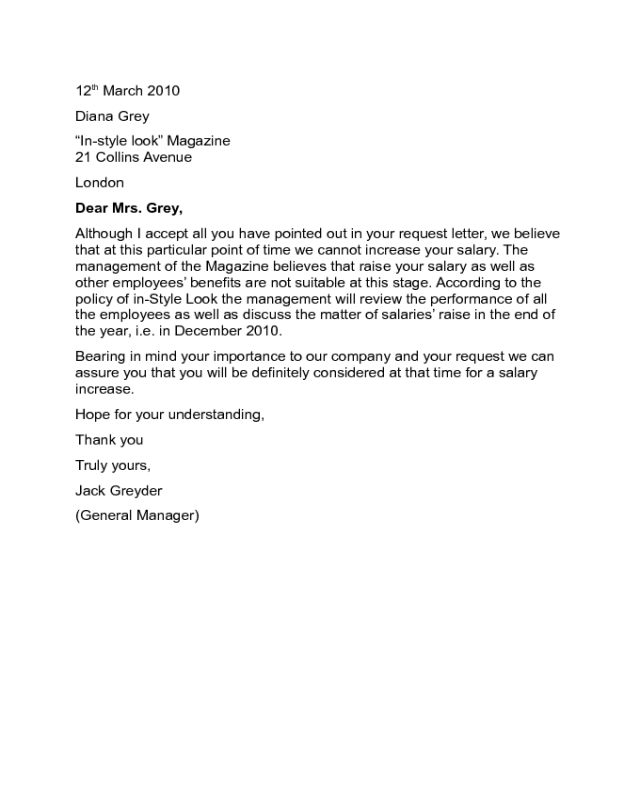 Request Refusal Letter Sample
12
th
March 2010
Diana Grey
"In-style look" Magazine
21 Collins Avenue
London
Dear Mrs. Grey,
Although I accept all you have pointed out in your request letter, we believe
that at this particular point of time we cannot increase your salary. The
management of the Magazine believes that raise your salary as well as
other employees' benefits are not suitable at this stage. According to the
policy of in-Style Look the management will review the performance of all
the employees as well as discuss the matter of salaries' raise in the end of
the year, i.e. in December 2010.
Bearing in mind your importance to our company and your request we can
assure you that you will be definitely considered at that time for a salary
increase.
Hope for your understanding,
Thank you
Truly yours,
Jack Greyder
(General Manager)