Fillable Printable Objective On Resume Example
Fillable Printable Objective On Resume Example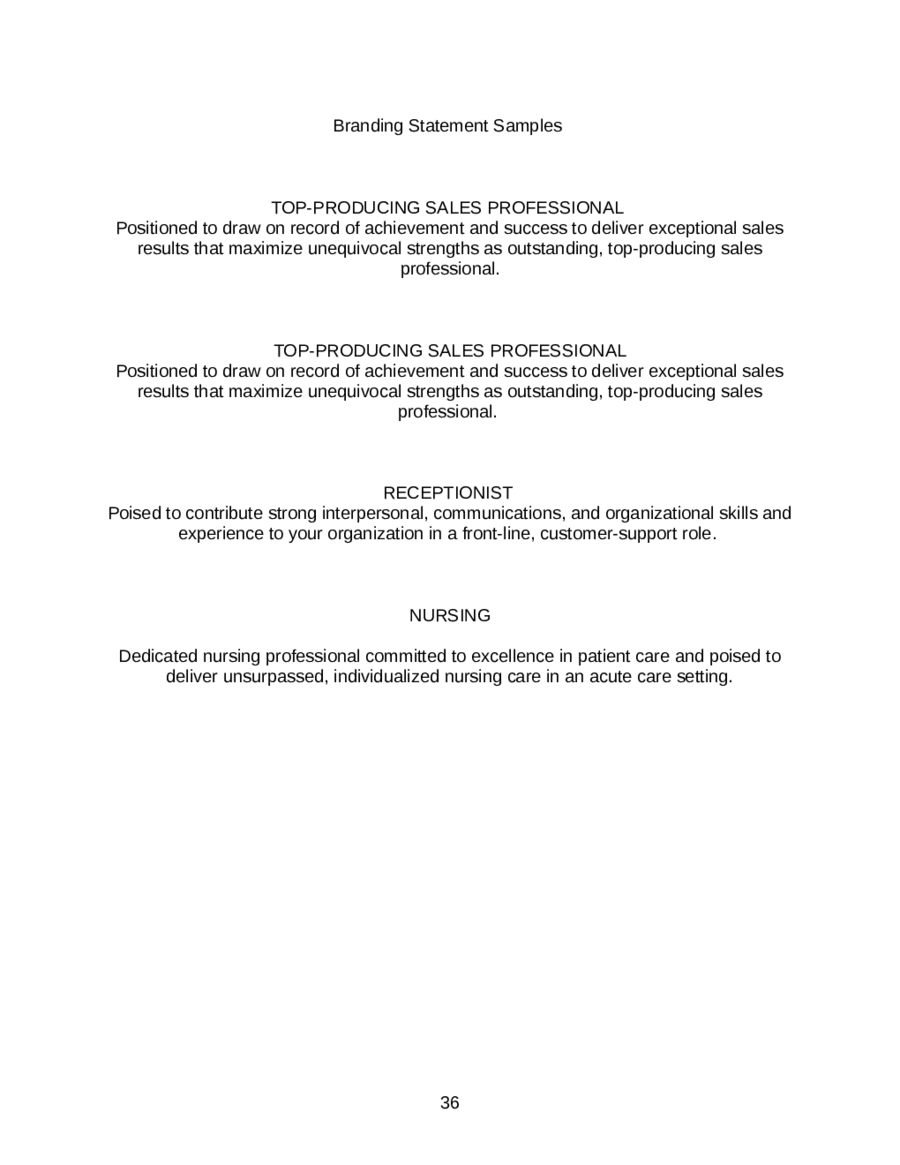 Objective On Resume Example

Branding Statement Samples
TOP-PRODUCING SALES PROFESSIONAL
Positioned to draw on record of achievement and success to deliver exceptional sales
results that maximize unequivocal strengths as outstanding, top-producing sales
professional.
TOP-PRODUCING SALES PROFESSIONAL
Positioned to draw on record of achievement and success to deliver exceptional sales
results that maximize unequivocal strengths as outstanding, top-producing sales
professional.
RECEPTIONIST
Poised to contribute strong interpersonal, communications, and organizational skills and
experience to your organization in a front-line, customer-support role.
NURSING
Dedicated nursing professional committed to excellence in patient care and poised to
deliver unsurpassed, individualized nursing care in an acute care setting.
36