Fillable Printable Sample Construction Risk Assessment
Fillable Printable Sample Construction Risk Assessment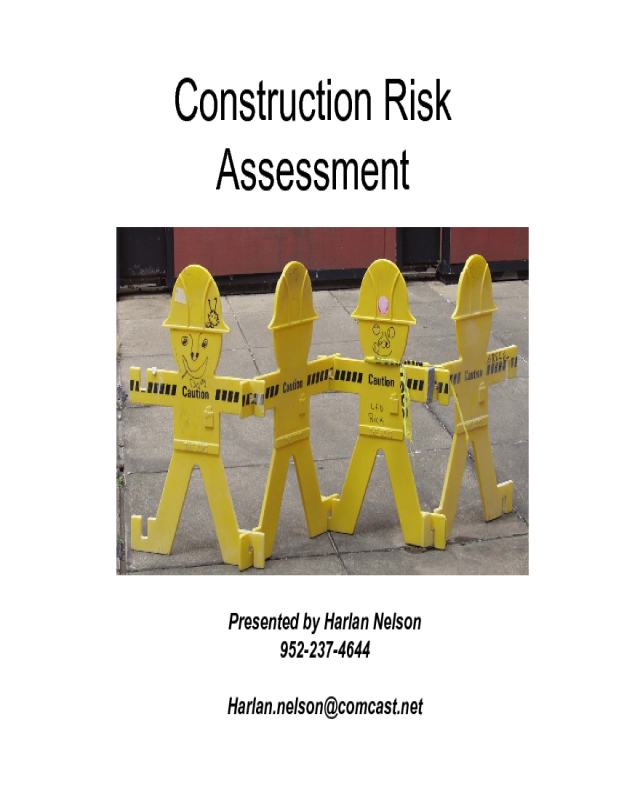 Sample Construction Risk Assessment

2
Statistics to Consider
•
Hospital acquired infections
–
Over 100,000 deaths per year
•
Majority are failure to comply with existing protocols and
procedures
•
Hand washing by clinical/support staff
•
Estimate 5% are related to environmental conditions,
construction, and maintenance
–
Costs for treating nosocomial infections is
approximately $5 billion a year
3
Construction Risk Assessment
Objectives
1.
Define Construction Risk Assessment
2.
Discuss Regulations & Recommendations
3.
Use an Infection Control Risk Assessment tool to
determine appropriate precautions.
4.
Discuss features of an effective dust barrier

4
What is a Constructing Risk Assessment?
•
Proactive: Before the job begins (JCAHO)
•
Involves multidisciplinary team (CDC, AIA)
•
Performed by owner (AIA)
–
Infection Control Risk Assessment (JCAHO, CDC, AIA)
–
Noise, vibration, dust, utility requirements, air quality (JCAHO)
–
Life safety & protection of occupants (JCAHO, AIA)
•
Addressed in bid documents (AIA)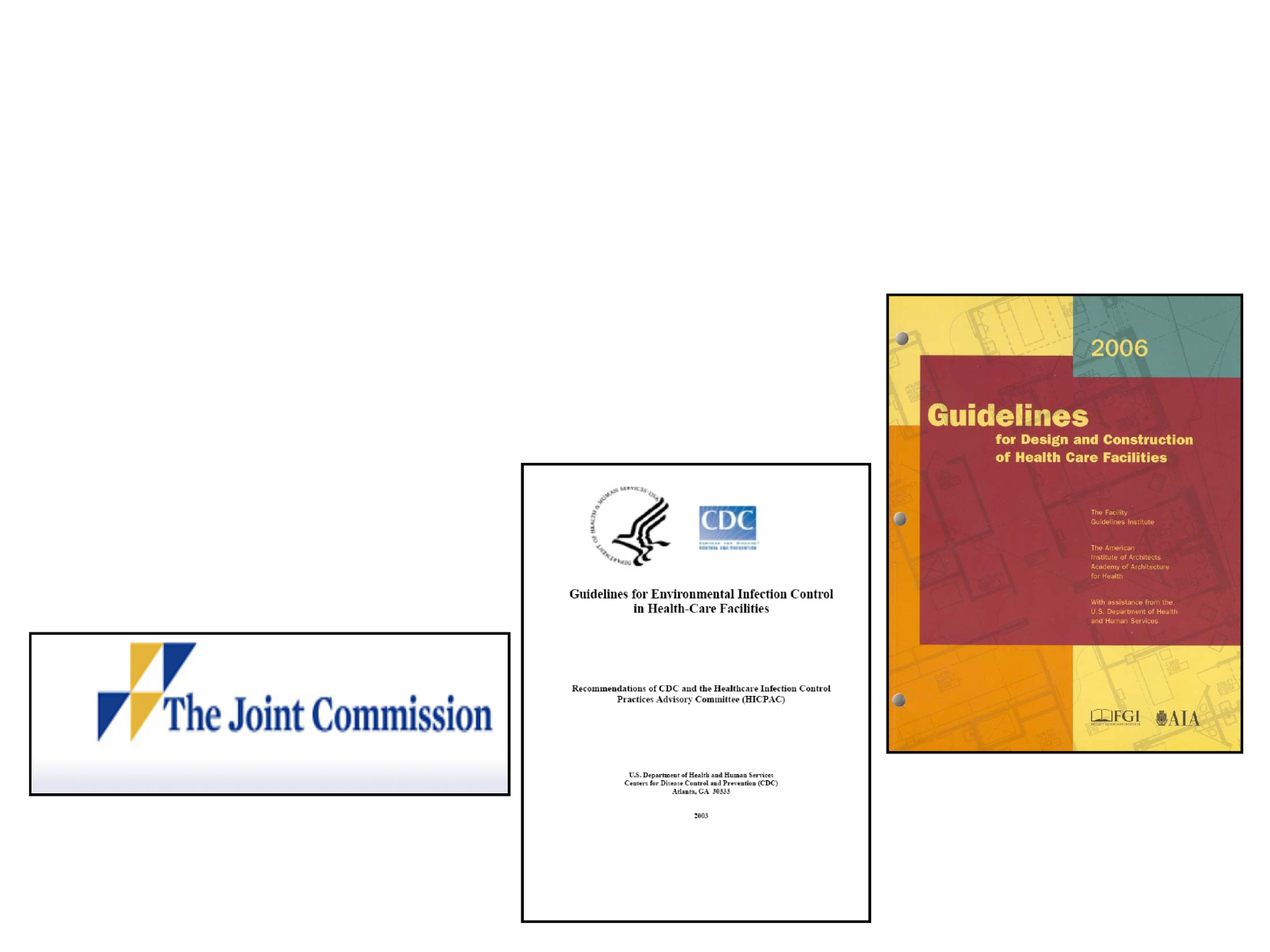 5
Why Construction Risk Assessment?

6
Who Is Responsible for the ICRA?
•
Conducting the ICRA: Healthcare organization
•
Implementing the ICRMR, (Infection Control Risk Mitigation
Recommendations): Healthcare organization and Construction
Company

7
What does CDC say?
For external and internal demolition,
barriers

are
required when:
•
Working with plumbing in sensitive areas
•
Exposing ceiling cavity spaces
•
Crawling into ceiling spaces
•
Working on elevator shafts
•
Demolishing wallboard, plaster, ceramic tile, ceiling tile
•
Removing windows and doors
Guidelines for environmental infection control in health-care facilities. CDC, 2003.

8
The Infection Control Risk Assessment
Process
A Step-by-Step Process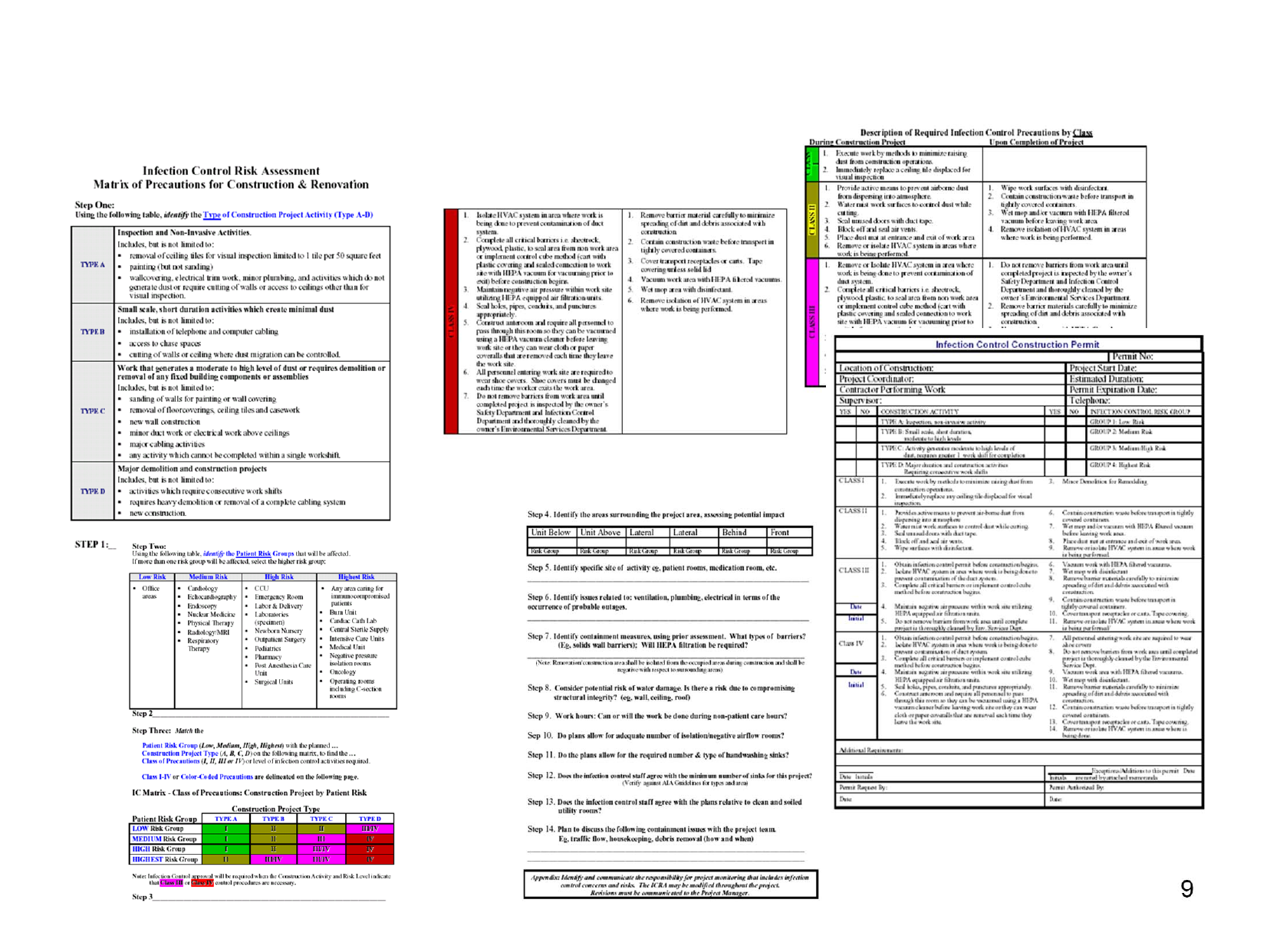 9
ICRA
(Infectious Control Risk Assessment)

Step 1. Identify
the
Type of Construction Project
TYPE A
Inspection and Non-Dust Generating Activities
.
Includes, but is not limited to:

removal of ceiling tiles for visual ins

pection limited to 1 tile per 50 square feet

painting (but not sanding)

wall covering, electrical trim work, minor plumbing,

and activities which do not generate dust or require
cutting of walls or access to ceilings other than for visual inspection
TYPE B
Small Scale, Short Duration Activities which Create
Minimal Dust
Includes, but is not limited to:

installation of telephone and computer cabling

cutting of walls or ceiling where

dust migration can be controlled
TYPE C
Work that generates a moderate to high level of dust
or
requires demolition or removal of any fixed building
components or assemblies
Includes, but is not limited to:

sanding of walls for painting or wall covering

removal of floor coverings, ceiling tiles and casework

minor duct work or electrical work above ceilings

major cabling activities

any activity which cannot be completed within a single work shift
TYPE D
Major demolition and construction projects
Includes, but is not limited to:

activities which require consecutive work shifts

requires heavy demolition or removal of a complete cabling system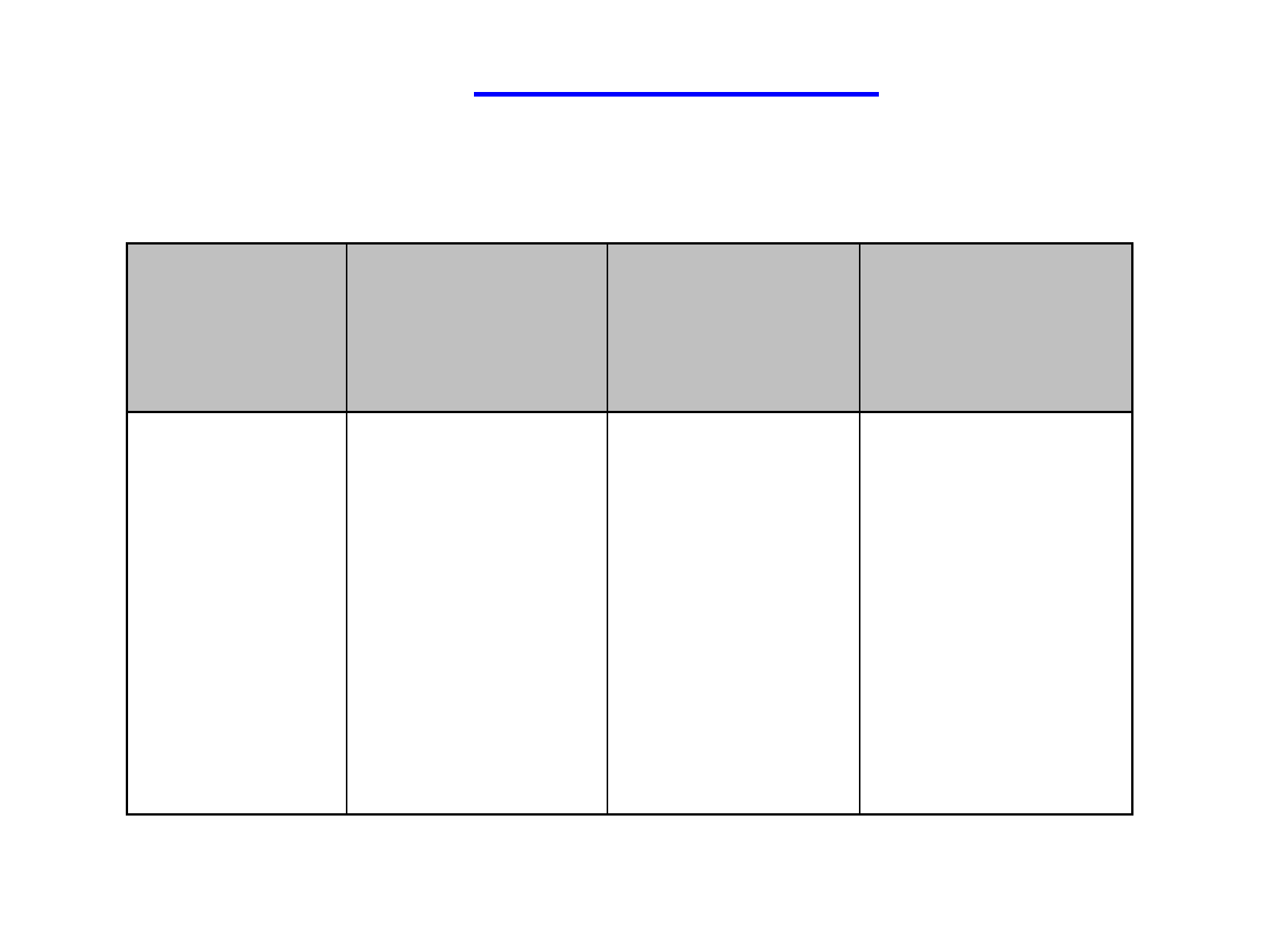 Step 2. Identify the
Patient Risk Groups
that will be
affected.
(If more than one risk group will be af fected, select
Most outpatient
areas
High Risk
Special procedure
Surgery recovery
Newborns
Bed-ridden patients
Highest Risk
Immune-suppressed
Open wound
Transplant units
Intensive care units
(specimen)
Unit
immunocompromised
patients
isolation rooms