Fillable Printable Sample Fax Cover Sheet Template
Fillable Printable Sample Fax Cover Sheet Template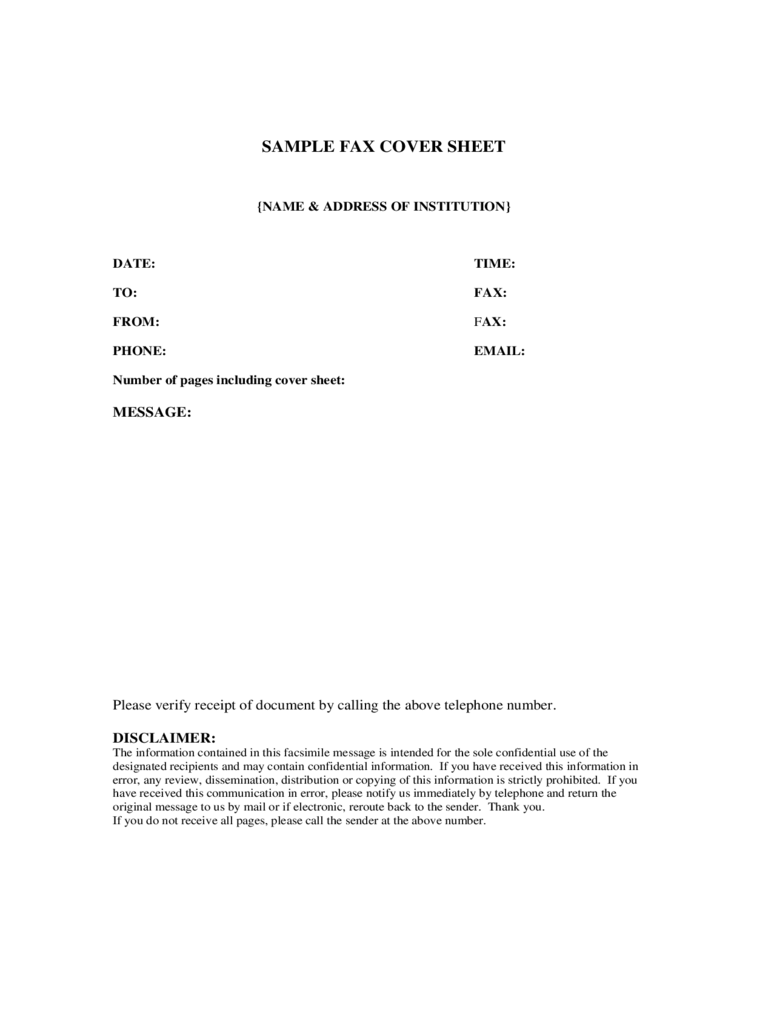 Sample Fax Cover Sheet Template
SAMPLE FAX COVER SHEET
{NAME & ADDRESS OF INSTITUTION}
Number of pages including cover sheet:
MESSAGE:
Please verify receipt of document by
calling the above telephone number.
DISCLAIMER:
The information contained in this facsimile message is inten ded for the sole confidential use of the
designated recipients and may contai
n confidential information. If you

have received this information in
error, any review, dissemination, distribution or copying
of this information is strictly prohibited. If you
have received this communication in error, please no
tify us immediately by telephone and return the
original message to us by mail or if electronic, reroute back to the sender. Thank you.
If you do not receive all pages, please
call the sender at

the above number.