Fillable Printable SF 3103
Fillable Printable SF 3103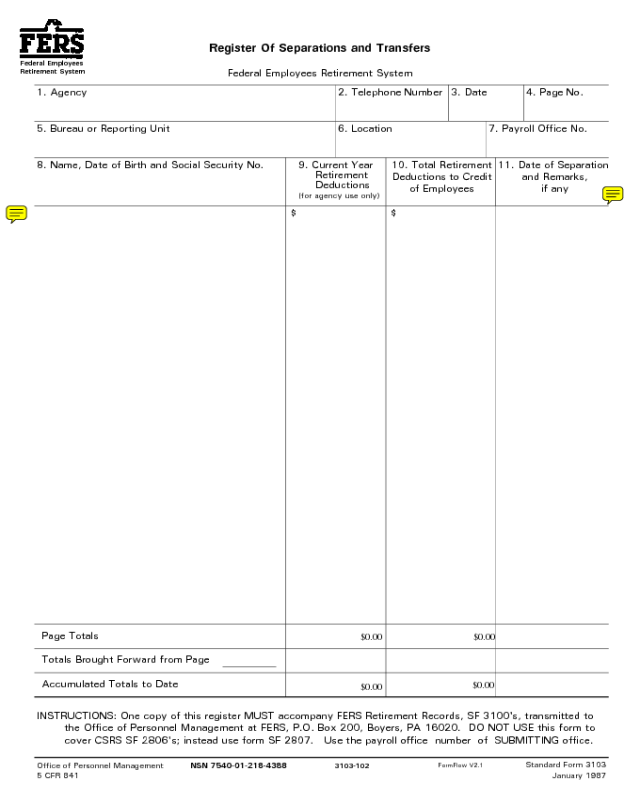 SF 3103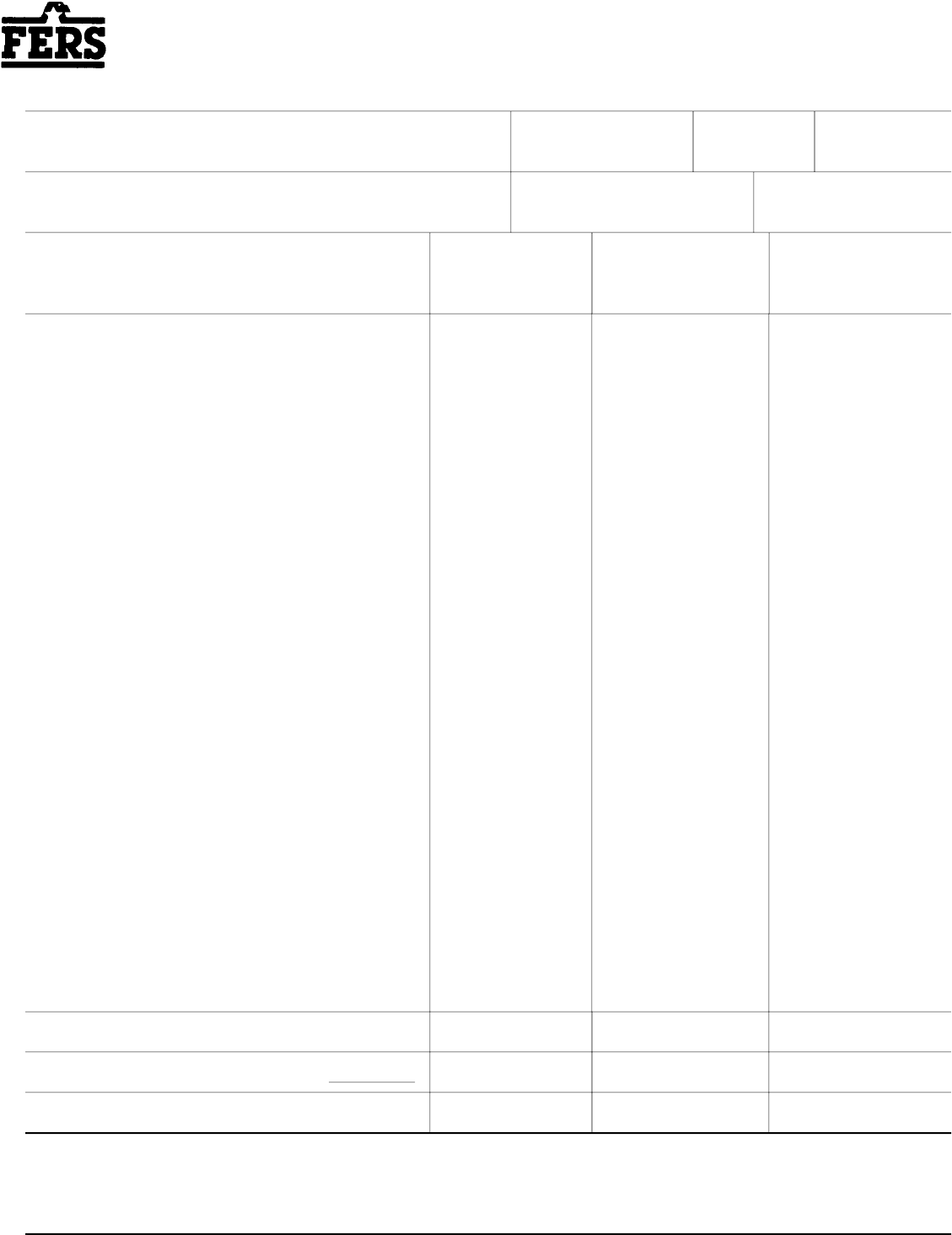 Register Of Separations and Transfers
Standard Form 3103
January 1987
Federal Employees
Retirement System
Federal Employees Retirement System
1. Agency
2. Telephone Number
3. Date
4. Page No.
5. Bureau or Reporting Unit
6. Location

7. Payroll Office No.
8. Name, Date of Birth and Social Security No.
9. Current Year
Retirement
Deductions
(for agency use only)
10. Total Retirement
Deductions to Credit
of Employees
11. Date of Separation
and Remarks,
if any
Page Totals
Totals Brought Forward from Page
Accumulated Totals to Date
INSTRUCTIONS: One copy of this register MUST accompany FERS Retirement Records, SF 3100's, transmitted to
the Office of Personnel Management at FERS, P.O. Box 200, Boyers, PA 16020. DO NOT USE this form to
cover CSRS SF 2806's; instead use form SF 2807.
Use the payroll office number of SUBMITTING office.
Office of Personnel Management
NSN 7540-01-218-4388

3103-102
FormFlow V2.1
5 CFR 841