Fillable Printable Small Estate Affidavit for Nonresident Decedents
Fillable Printable Small Estate Affidavit for Nonresident Decedents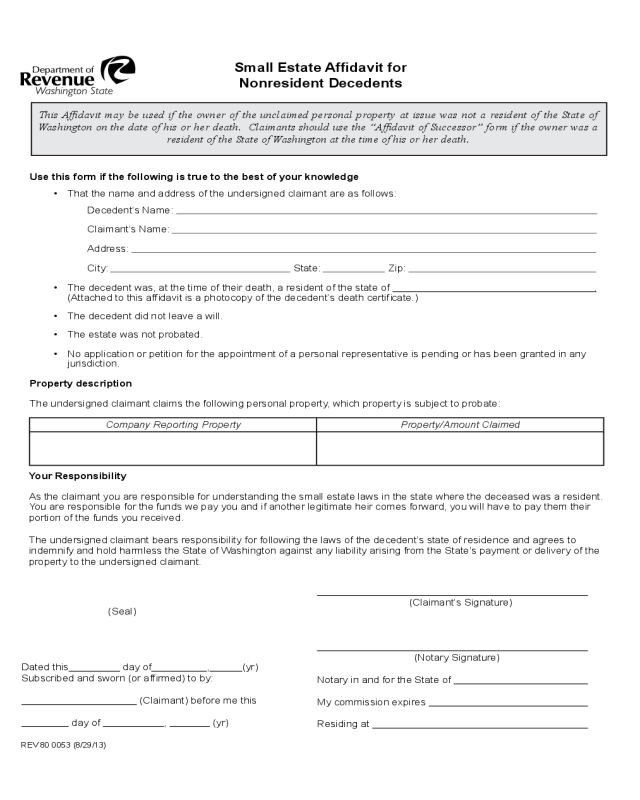 Small Estate Affidavit for Nonresident Decedents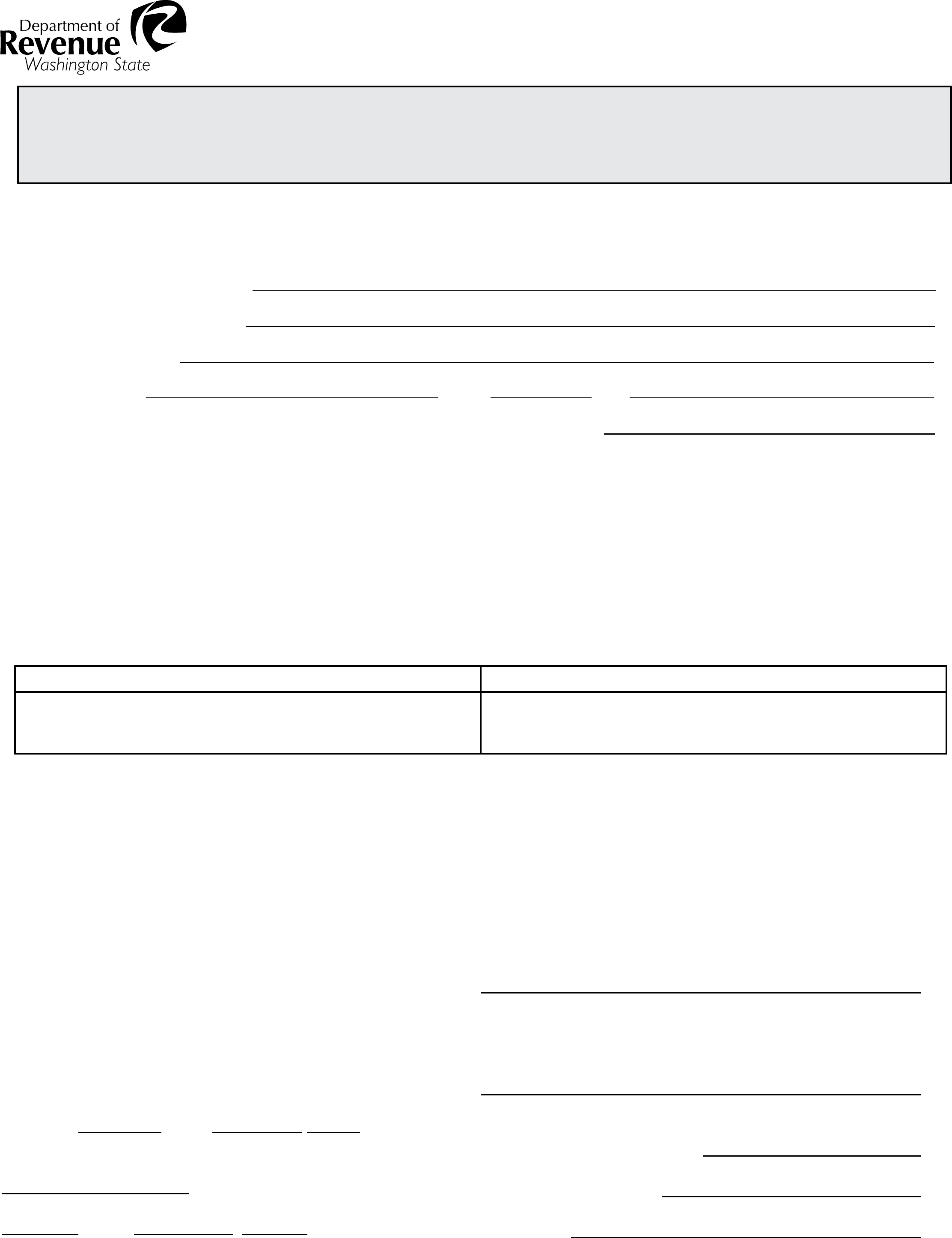 Small Estate Afdavit for
Nonresident Decedents
This Afdavit may be used if the owner of the unclaimed personal property at issue was not a resident of the State of
Washington on the date of his or her death. Claimants should use the "Afdavit of Successor" form if the owner was a
resident of the State of Washington at the time of his or her death.
REV 80 0053 (8/29/13)
Use this form if the following is true to the best of your knowledge
•
That the name and address of the undersigned claimant are as follows:
Decedent's Name:
Claimant's Name:
Address:
•
The decedent was, at the time of their death, a resident of the state of

.
(Atta
chedtothisafdavitisaphotocopyofthedecedent'sdeathcerticate.)
•
Thedecedentdidnotleaveawill.
•
The estate was not probated.
•
Noapplicationorpetitionfortheappointmentofapersonalrepresentativeispendingorhasbeengrantedinany
jurisdiction.
The undersigned claimant claims the following personal property, which property is subject to probate:
Your Responsibility
As the claimant you are responsible for understanding the small estate laws in the state where the deceased was a resident.
Youareresponsibleforthefundswepayyouandifanotherlegitimateheircomesforward,youwillhavetopaythemtheir
po
rtionofthefundsyoureceived.
The undersigned claimant bears responsibility for following the laws of the decedent's state of residence and agrees to
indemnifyandholdharmlesstheStateofWashingtonagainstanyliabilityarisingfromtheState'spaymentordeliveryofthe
property to the undersigned claimant.
Subscribedandsworn(orafrmed)toby:
(Claimant) before me this
Notary in and for the State of
My commission expires
Residing at
Company Reporting Property
Property/Amount Claimed
(Seal)