Fillable Printable Letter Template Notice To Terminate Tenancy
Fillable Printable Letter Template Notice To Terminate Tenancy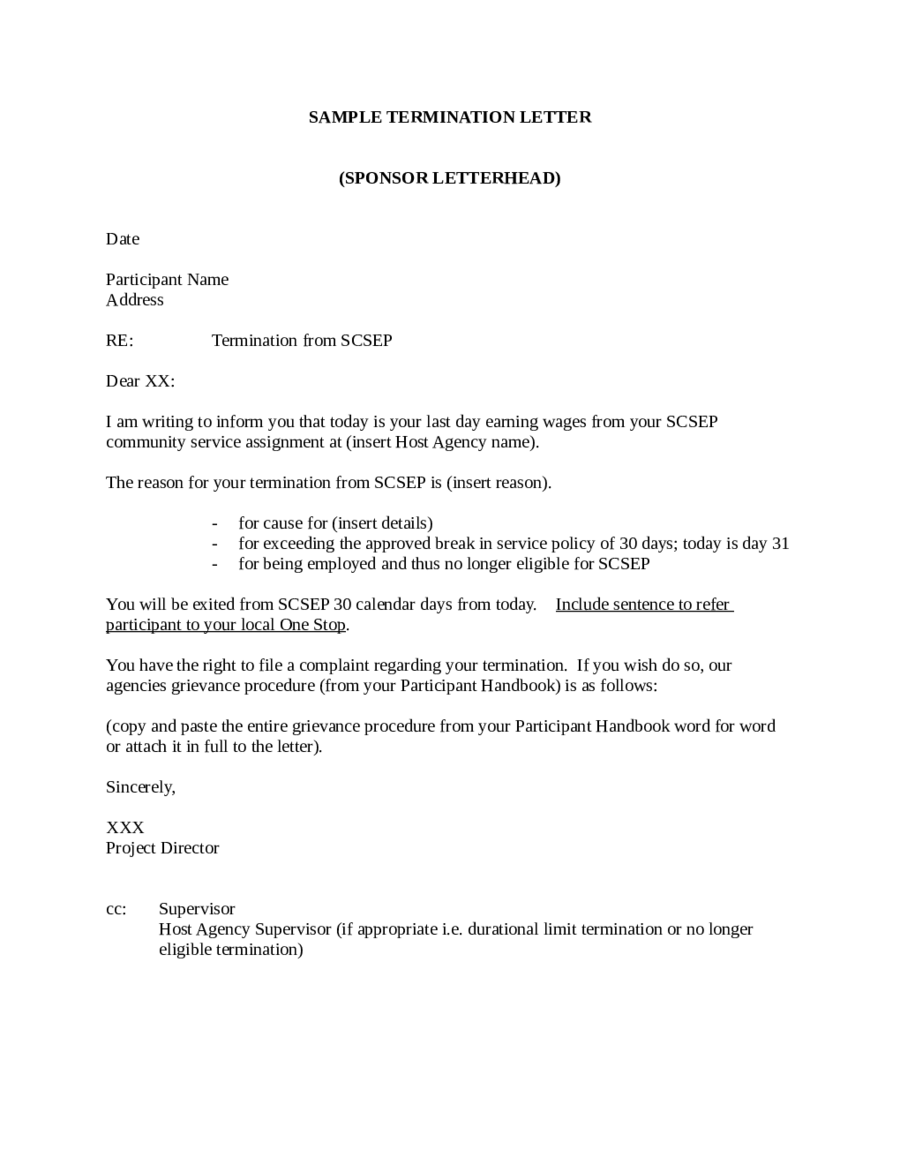 Letter Template Notice To Terminate Tenancy

SAMPLE TERMINATION LETTER
(SPONSOR LETTERHEAD)
Date
Participant Name
Address
RE:Termination from SCSEP
Dear XX:
I am writing to inform you that today is your last day earning wages from your SCSEP
community service assignment at (insert Host Agency name).
The reason for your termination from SCSEP is (insert reason).
-for cause for (insert details)
-for exceeding the approved break in service policy of 30 days; today is day 31
-for being employed and thus no longer eligible for SCSEP
You will be exited from SCSEP 30 calendar days from today. Include sentence to refer
participant to your local One Stop.
You have the right to file a complaint regarding your termination. If you wish do so, our
agencies grievance procedure (from your Participant Handbook) is as follows:
(copy and paste the entire grievance procedure from your Participant Handbook word for word
or attach it in full to the letter).
Sincerely,
XXX
Project Director
cc:Supervisor
Host Agency Supervisor (if appropriate i.e. durational limit termination or no longer
eligible termination)