Fillable Printable Transfer of Lease Mortgage or Charge - New South Wales
Fillable Printable Transfer of Lease Mortgage or Charge - New South Wales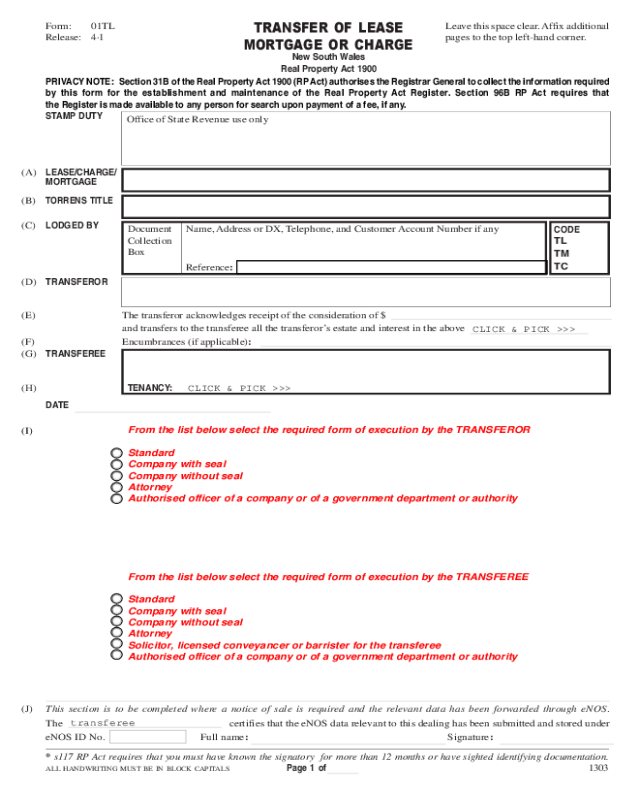 Transfer of Lease Mortgage or Charge - New South Wales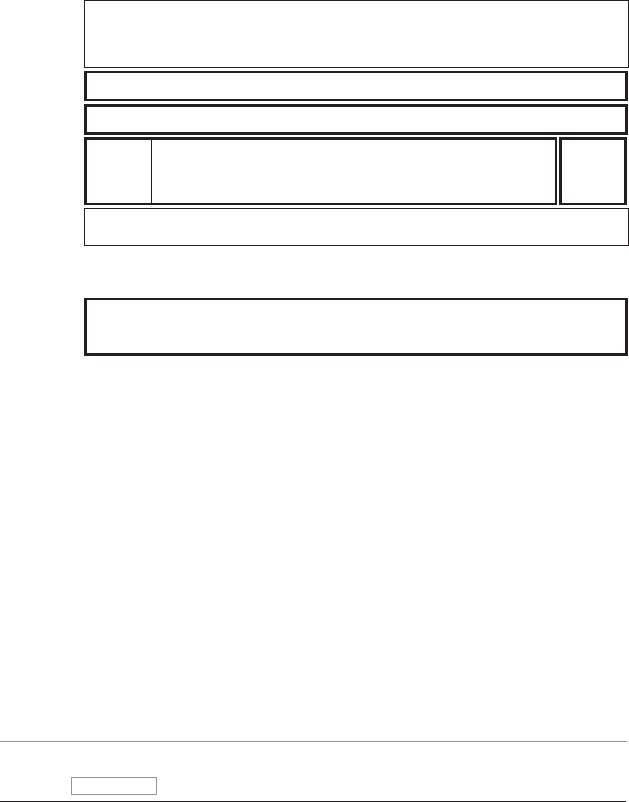 (E)
The transferor acknowledges receipt of the consideration of $
and transfers to the transferee all the transferor's estate and interest in the above
(F)
Encumbrances (if applicable)
:
DATE
MORTGAGE
Document
Collection
Box
Name, Address or DX, Telephone, and Customer Account Number if any
CODE
TL
TM
TC
(B)
TORRENS TITLE
Office of State Revenue use only
STAMP DUTY
TRANSFER OF LEASE
MORTGAGE OR CHARGE
Leave this space clear . Affix additional
pages to the top left-hand corner .
TENANCY:
(H)
PRIV ACY NOTE:
Section 31B of the Real Property Act 1900 (RP Act) authorises the Registrar General to collect the information req
uired
by this form for the establishment and maintenance of the Real Property Act Register. Section 96B RP Act requires that
the Register is made available to any person for search upon payment of a fee, if any.
New South Wales
Real Property Act 1900
(J)
This section is to be completed where a notice of sale is required and the relevant data has been forwarded through eNOS

.
The certifies that the eNOS data relevant to this dealing has been submitted and stored under
eNOS ID No. Full name
:
Signature

:
*
s117 RP Act requires that you must have known the signatory for more than 12 months or have sighted identifying documentation.
ALL
HANDWRITING

MUST BE

IN

BLOCK

CAPITALS