Fillable Printable University of Alaska Fairbanks (UAF) Disability Services Equipment Loan Form
Fillable Printable University of Alaska Fairbanks (UAF) Disability Services Equipment Loan Form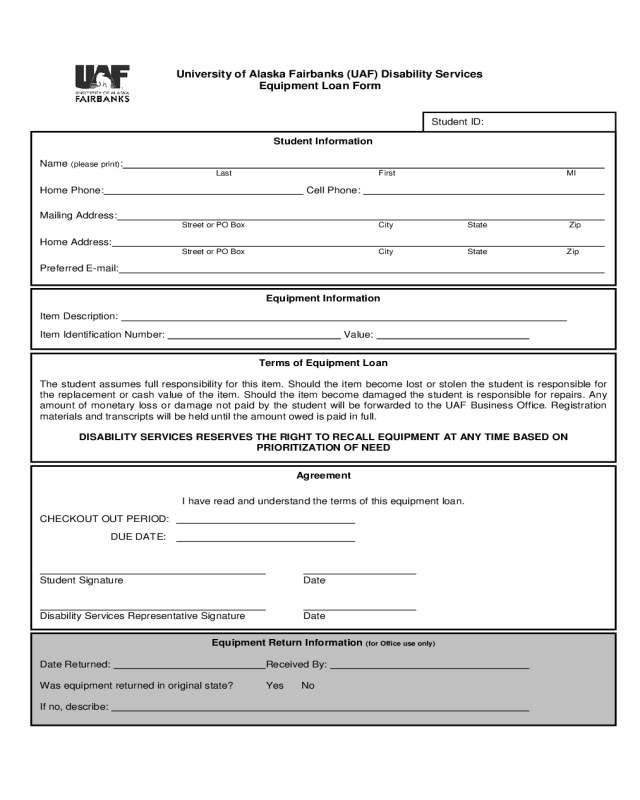 University of Alaska Fairbanks (UAF) Disability Services Equipment Loan Form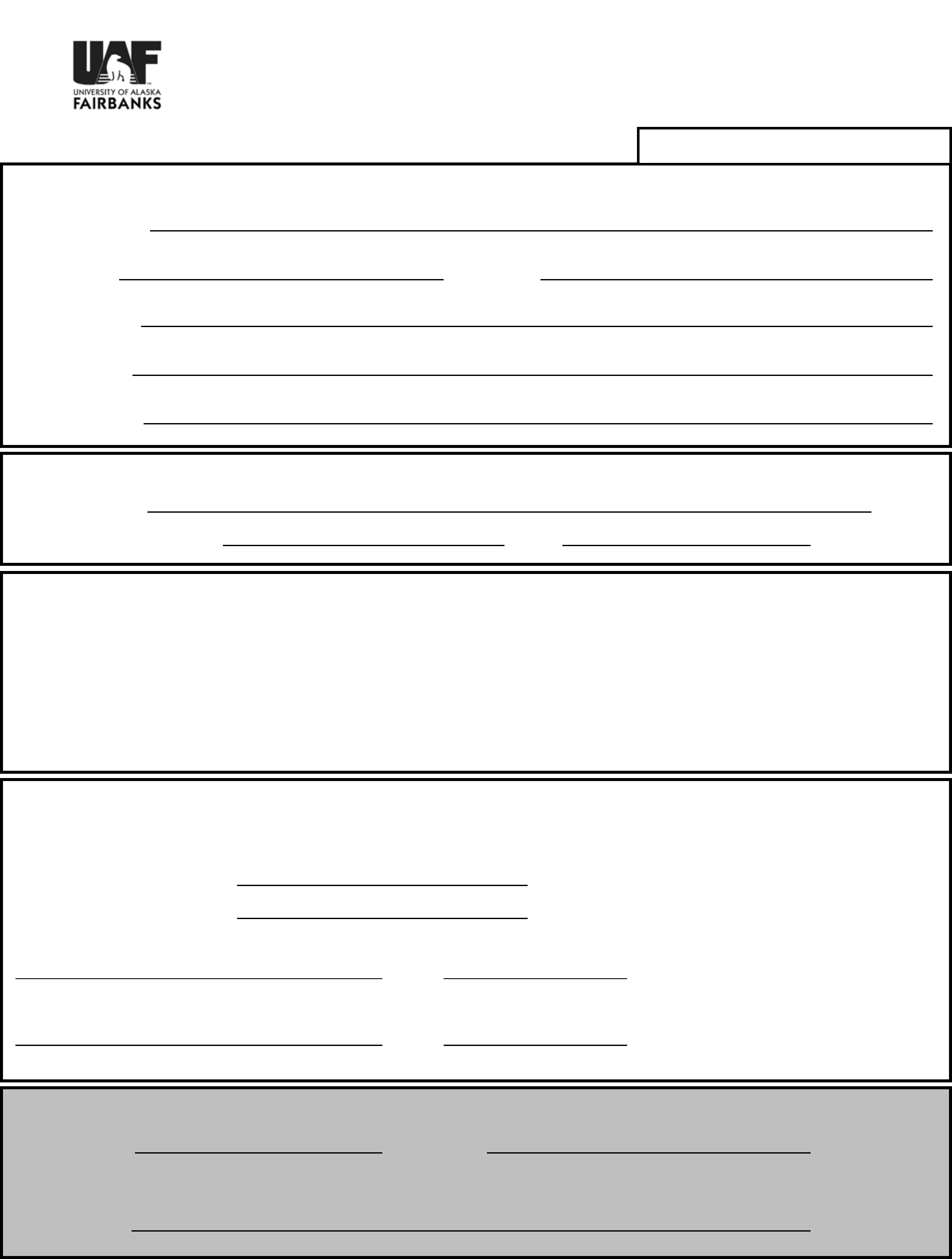 University of Alaska Fairbanks (U AF) Di sabi lity Ser vices
Equipment Loan Form
Street or PO Box
City
State

Zip
Street or PO Box
City
State

Zip
Item Identification Number:
Value:
Terms of Eq
uip m ent Loan
The student assumesfull responsibility for this item. Should the item become lost or stolen the student is responsible for
the replacement or cash value of the item. Should the item become damaged the student is responsible for repairs. Any
amount of monetary loss or damage not paid by the student will be forwarded to the UAF Business Office. Registration
materials and transcripts will be held until the amount owed is paid in full.
DISABILITY SERVICES RESERVES THE RIGHT TO RECALL EQUIPMENTA
T ANY TIME BASED ON
PRIORITIZATION OF NEED
I have read and understand the terms of this equipment loan.
Student S ign atur e
Date
Disability Services Representative
Signature

Date
Equipment Return Information
(f or Office us e only)
Date Returned:
Received By:
Was equipment returned in original state?
Yes No