Fillable Printable VA Form 0710
Fillable Printable VA Form 0710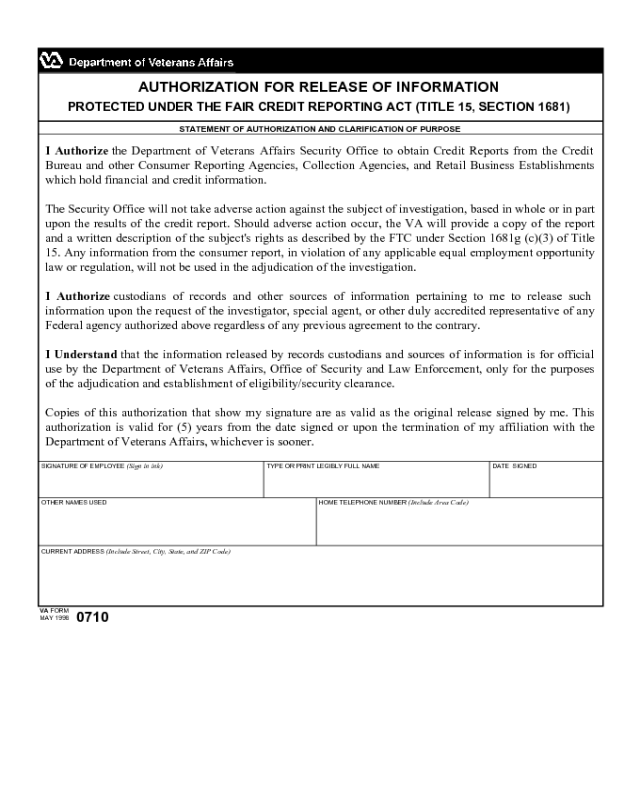 VA Form 0710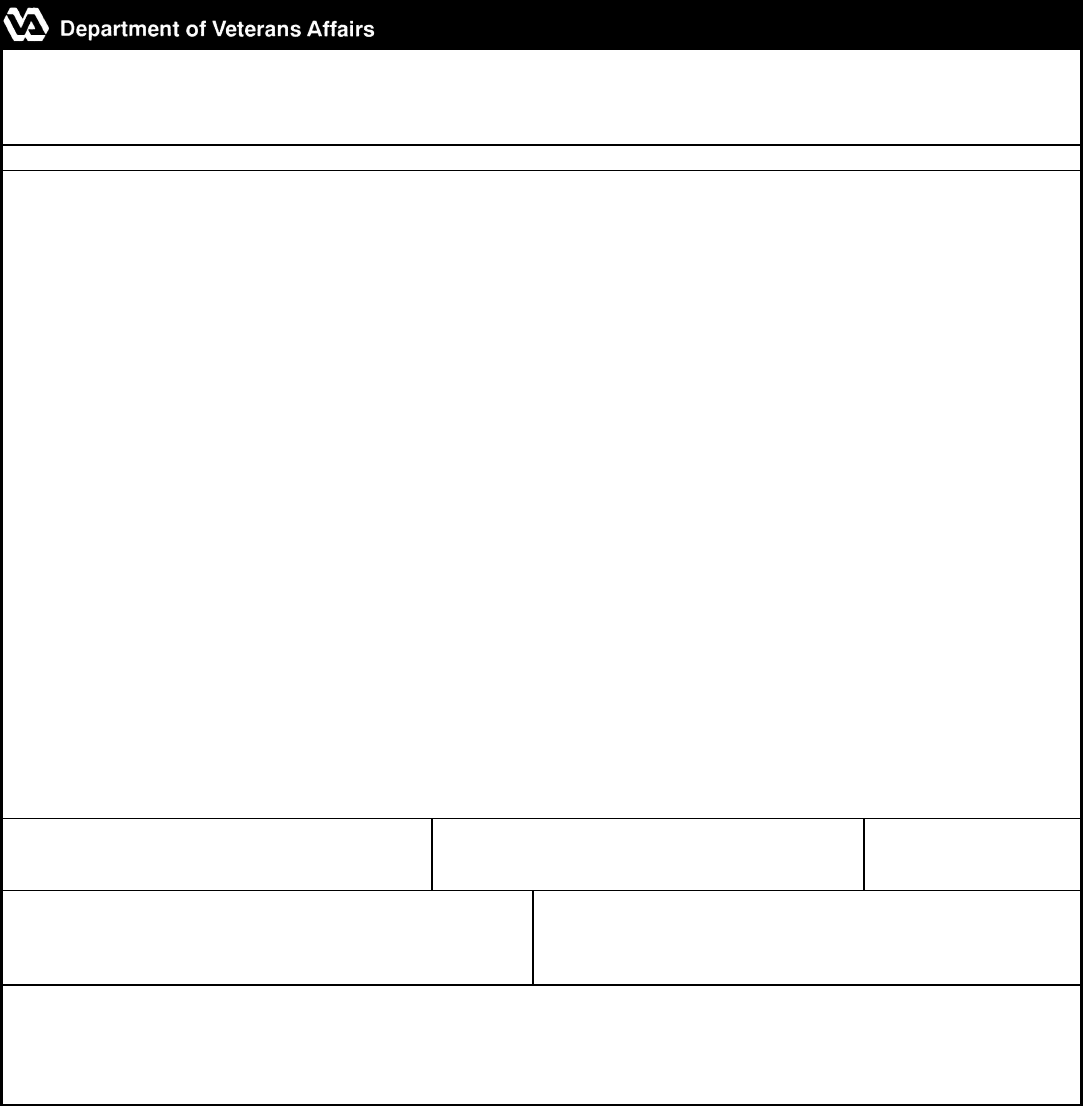 AUTHORIZATION FOR RELEASE OF INFORMATION
PROTECTED UNDER THE FAIR CREDIT REPORTING ACT (TITLE 15, SECTION 1681)
STATEMENT OF AUTHORIZATION AND CLARIFICATION OF PURPOSE
I
Authorize
the

Department

of

Veterans

Affairs

Security

Office

to

obtain

Credit

Reports

from

the

Credit
Bureau and other Consumer Reporting Agencies, Collection Agencies, and Retail Business Establishments
which hold financial and credit information.
The Security Office will not take adverse action against the subject of investigation, based in whole or in part
upon the results of the credit report. Should adverse action occur, the VA will provide a copy of the report
and a written description of the subject's rights as described by the FTC under Section 1681g (c)(3) of Title
15. Any information from the consumer report, in violation of any applicable equal employment opportunity
law or regulation, will not be used in the adjudication of the investigation.
I Authorize
custodians of

records and other

sources of information

pertaining to me

to release such
information upon the request of the investigator, special agent, or other duly accredited representative of any
Federal agency authorized above regardless of any previous agreement to the contrary.
I Understand
that the information released by records custodians and sources of information is for official
use by the Department of Veterans Affairs, Office of Security and Law Enforcement, only for the purposes
of the adjudication and establishment of eligibility/security clearance.
Copies of this authorization that show my signature are as valid as the original release signed by me. This
authorization is valid for
(5) years from the
date signed or upon the termination of my affiliation with the
Department of Veterans Affairs, whichever is sooner.
SIGNATURE OF EMPLOYEE
(Sign in ink)
TYPE OR PRINT LEGIBLY FULL NAME
DATE SIGNED
OTHER NAMES USED
HOME TELEPHONE NUMBER
(Include Area Code)
CURRENT ADDRESS
(Include Street, City, State, and ZIP Code)
MAY 1998
0710