Fillable Printable VA Form 10-0459
Fillable Printable VA Form 10-0459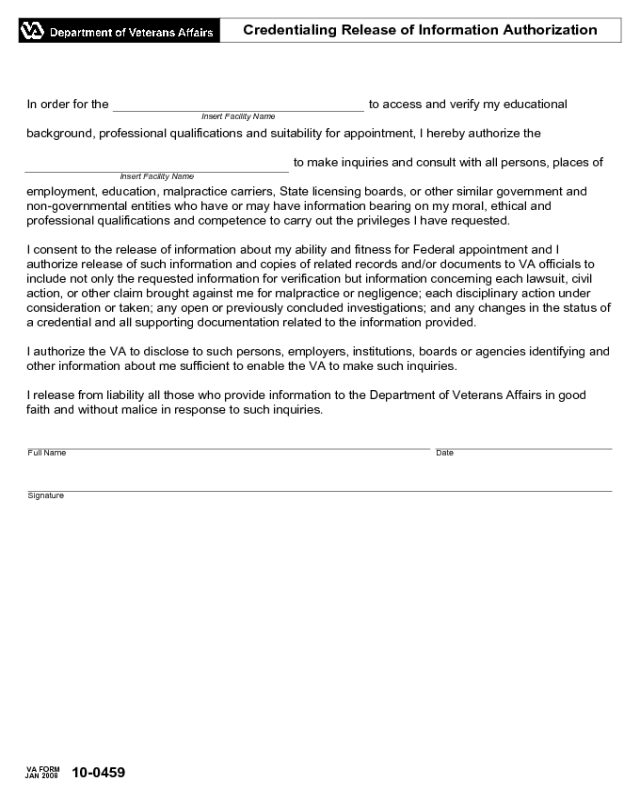 VA Form 10-0459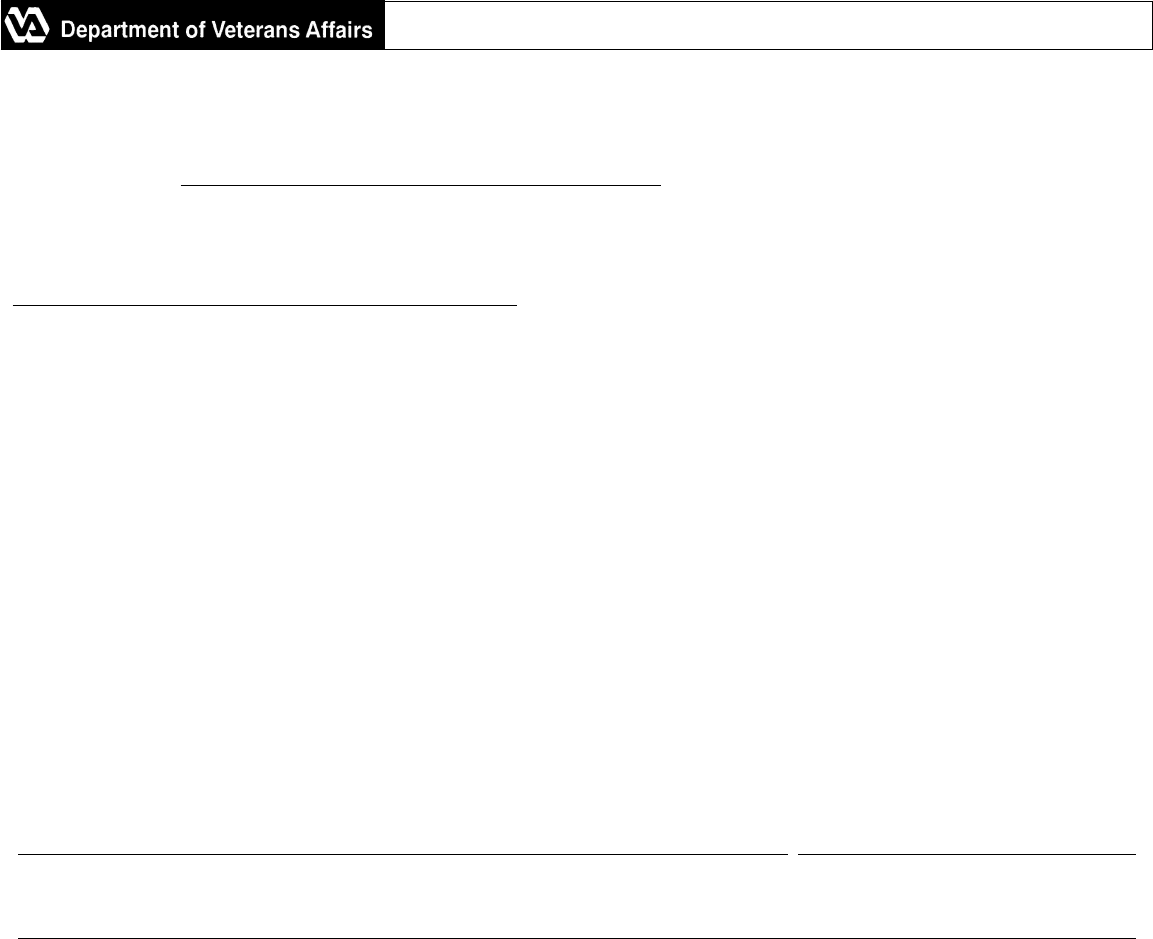 In order for the to access and verify my educational
background, professional qualifications and suitability for appointment, I hereby authorize the
to make inquiries and consult with all persons, places of
employment, education, malpractice carriers, State licensing boards, or other similar government and
non-governmental entities who have or may have information bearing on my moral, ethical and
professional qualifications and competence to carry out the privileges I have requested.
I consent to the release of information about my ability and fitness for Federal appointment and I
authorize release of such information and copies of related records and/or documents to VA officials to
include not only the requested information for verification but information concerning each lawsuit, civil
action, or other claim brought against me for malpractice or negligence; each disciplinary action under
consideration or taken; any open or previously concluded investigations; and any changes in the status of
a credential and all supporting documentation related to the information provided.
I authorize the VA to disclose to such persons, employers, institutions, boards or agencies identifying and
other information about me sufficient to enable the VA to make such inquiries.
I release from liability all those who provide information to the Department of Veterans Affairs in good
faith and without malice in response to such inquiries.
Insert Facility Name
Insert Facility Name
Credentialing Release of Information Authorization
Full NameDate
Signature
10-0459
JAN 2008
VA FORM