Fillable Printable VA Form 10-2649B
Fillable Printable VA Form 10-2649B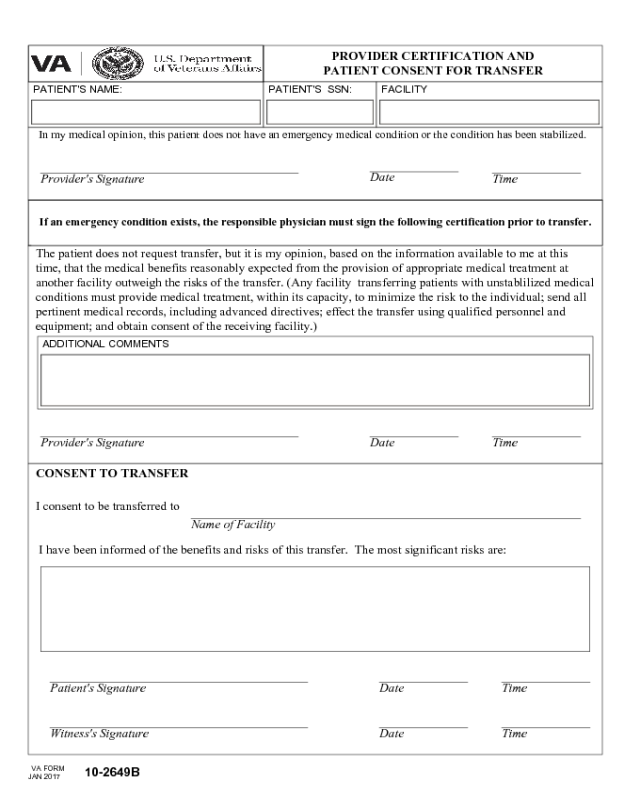 VA Form 10-2649B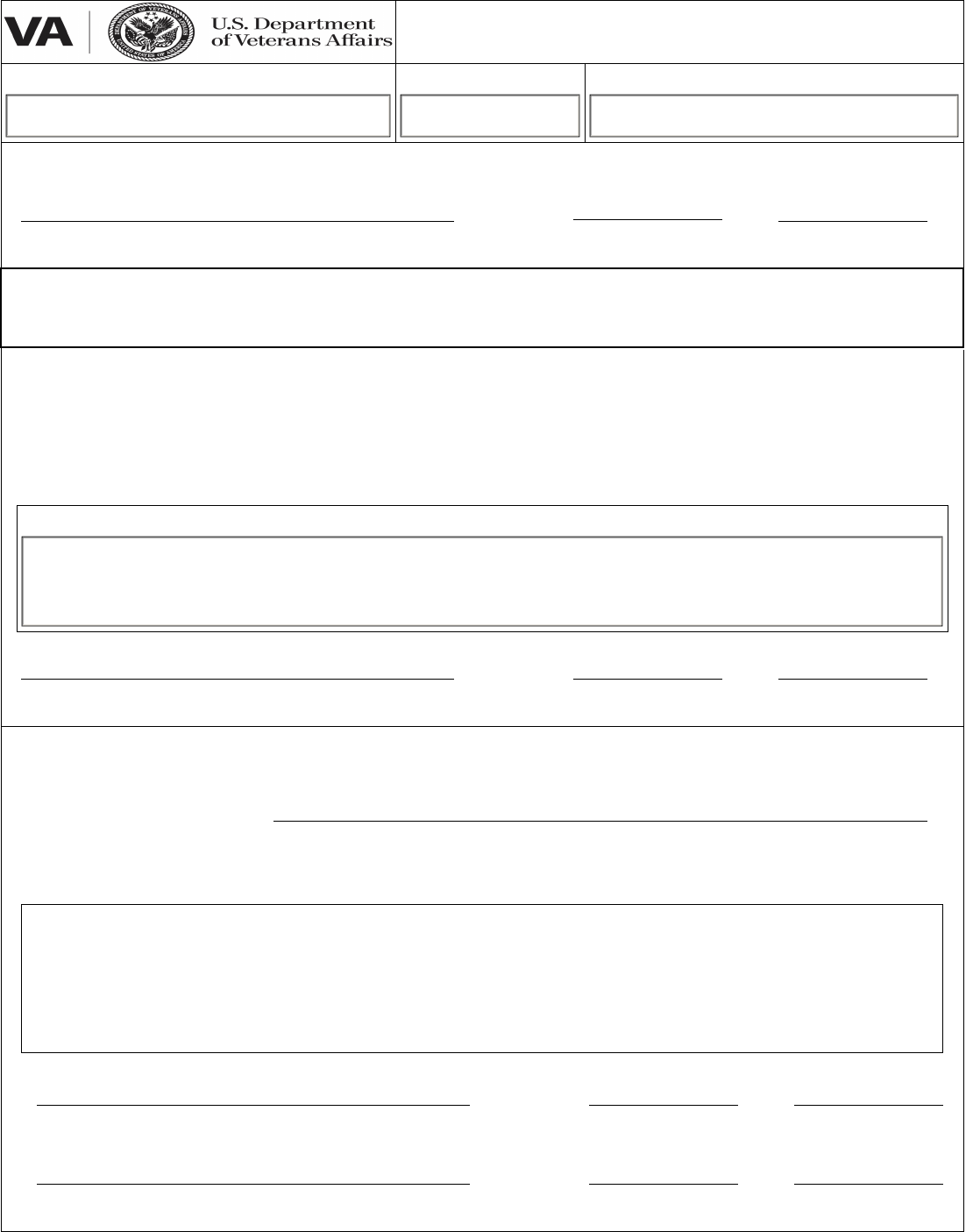 The patient does not request transfer, but it is my opinion, based on the information available to me at this
time, that the medical benefits reasonably expected from the provision of appropriate medical treatment at
another facility outweigh the risks of the transfer. (Any facility transferring patients with unstablilized medical
conditions must provide medical treatment, within its capacity, to minimize the risk to the individual; send all
pertinent medical records, including advanced directives; effect the transfer using qualified personnel and
equipment; and obtain consent of the receiving facility.)
In my medical opinion, this patient does not have an emergency medical condition or the condition has been stabilized.
CONSENT TO TRANSFER
I consent to be transferred to
I have been informed of the benefits and risks of this transfer. The most significant risks are:
If an emergency condition exists, the responsible physician must sign the following certification prior to transfer.
VA FORM
JAN 2017
10-2649B
PROVIDER CERTIFICATION AND
PATIENT CONSENT FOR TRANSFER
Provider's Signature
Date
Time
Provider's Signature
Date
Time
PATIENT'S NAME:
PATIENT'S SSN:
Name of Facility
FACILITY
Patient's Signature
Date
Time
Witness's Signature
Date
Time
ADDITIONAL COMMENTS