Fillable Printable Vehicle Bill of Sale Template - Montana
Fillable Printable Vehicle Bill of Sale Template - Montana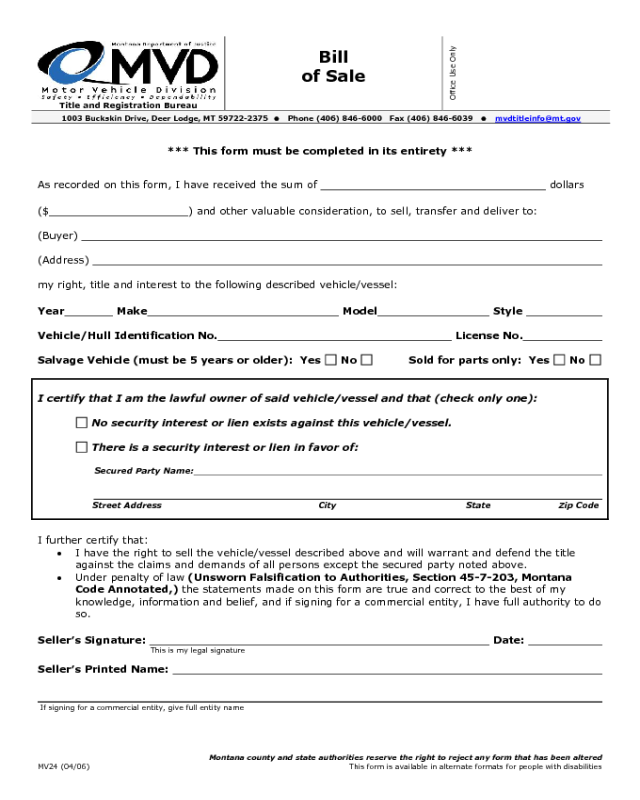 Vehicle Bill of Sale Template - Montana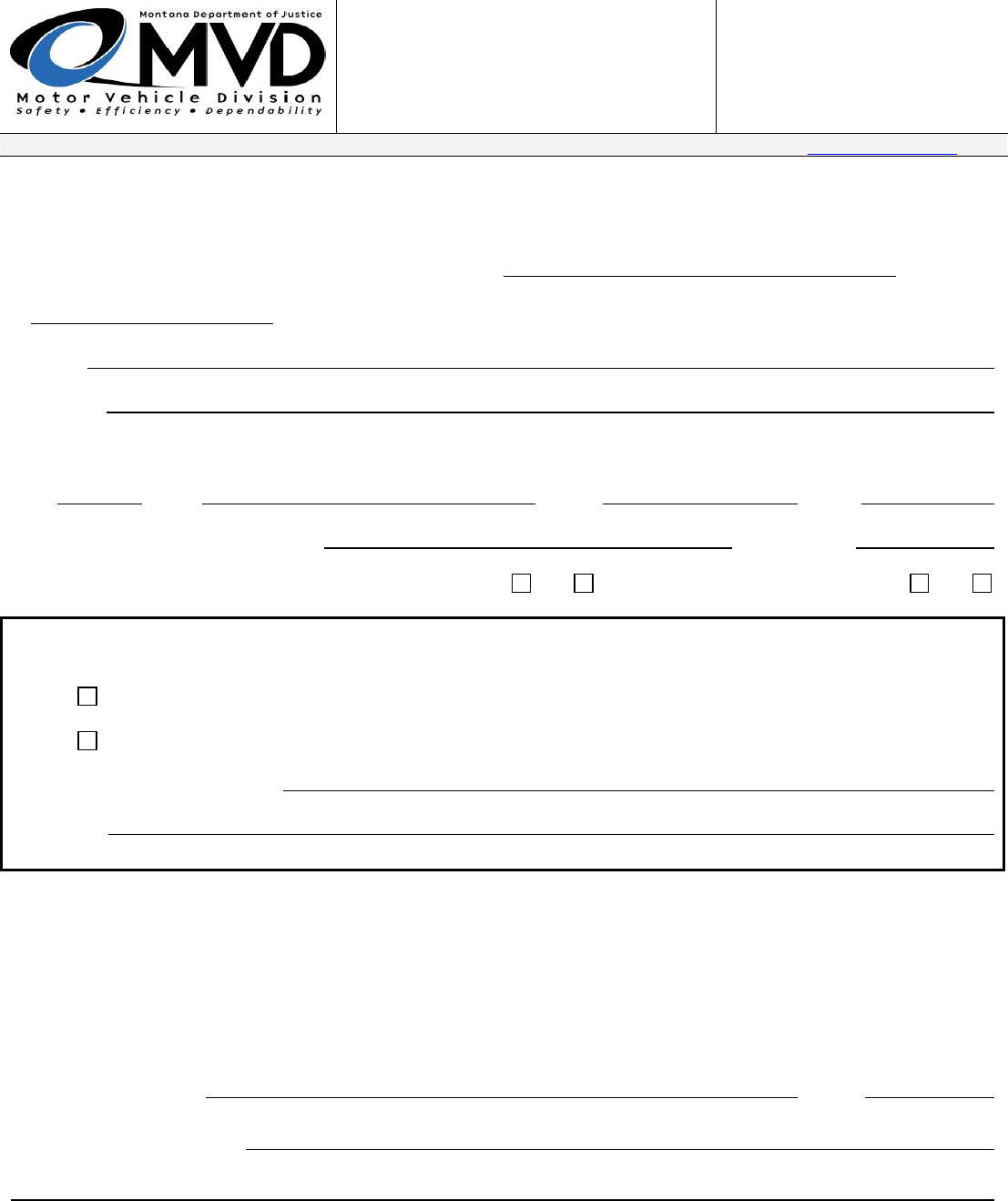 Title and Re gistration Bu reau
Bill
of Sale
Office Use Only
1003 Buckskin Drive, Deer Lodge, MT 59722-2375
Phone (406) 846-6000 Fax (406) 846-6039 [email protected]
*** This form must be completed in its entirety ***
As recorded on this form, I have received the sum of
dollars
($
) and other valuable consideration, to sell, transfer and deliver to:
(Buyer)
(Address)
my right, title and interest to th
e following described vehicle/vessel:
Vehicle/Hull Identification No.
Salvage Vehicle ( must be 5 years or older): Yes
No
Sold for parts only: Yes

No
I certify that I am the lawful owner of said vehicle/vessel and that (check only one):
No security interest or lien exists against this vehicle/vessel.
There is a security interest or lien in favor of:
Street Address
City
State
Zip Code
I further certify that:
•
I have the right to sell the vehicle/vessel described above and will

warrant and defend the title
against the claims and demands of all person
s except the secured party noted above.
•
Under penalty of law

(Unsworn Falsification to Authorities, Section 45-7-203, Mont ana
Code Annotated,)
the statements made on this form ar

e true and correct to the best of my
knowledge, informat ion and belief, and if signing for a commercial entity, I have full authority to do
so.
Seller's Signature:
Date:
This is my legal signature
If signing for a commercial entity, give full entity name
Montana county and state authorities reserve the right to reject any form that has been altered
MV24 (04/06)
This form is available in alternate formats for people with disabilities