Fillable Printable Weight loss chart template Free
Fillable Printable Weight loss chart template Free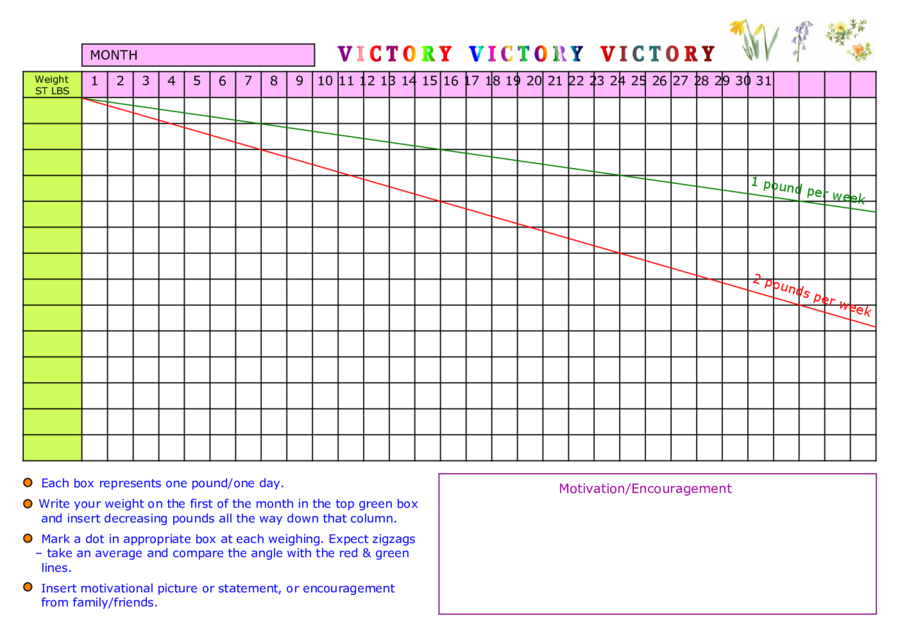 Weight loss chart template Free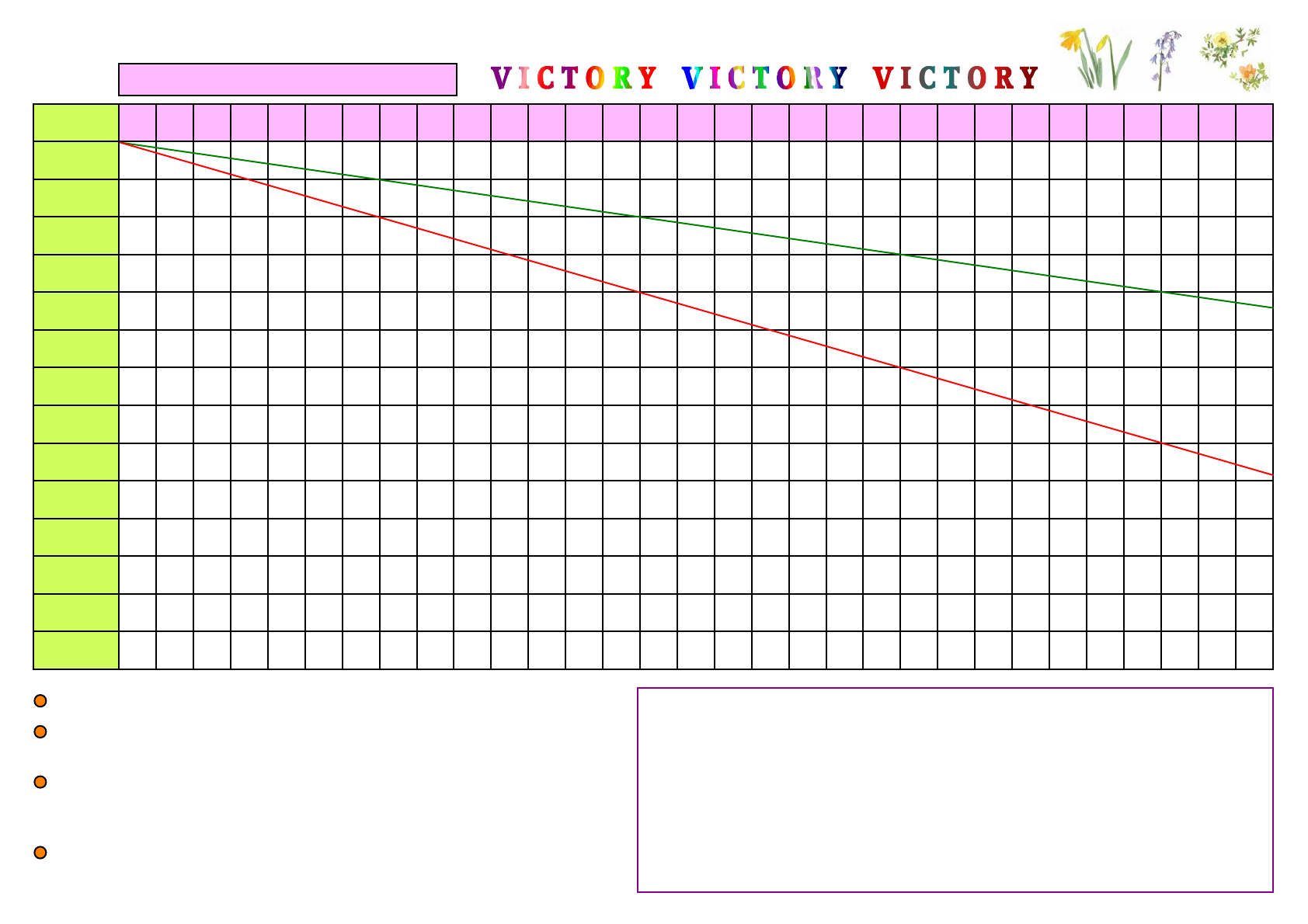 Weight
ST LBS
12345678910 11 12 13 14 15 16 17 18 19 20 21 22 23 24 25 26 27 28 29 30 31
MONTH
2
p
o
u
n
d
s
p
e
r
w
e
e
k
1
p
o
u
n
d
p
e
r
w
e
e
k
Each box represents one pound/one day.
Write your weight on the first of the month in the top green box
and insert decreasing pounds all the way down that column.
Mark a dot in appropriate box at each weighing. Expect zigzags
– take an average and compare the angle with the red & green
lines.
Insert motivational picture or statement, or encouragement
from family/friends.
Motivation/Encouragement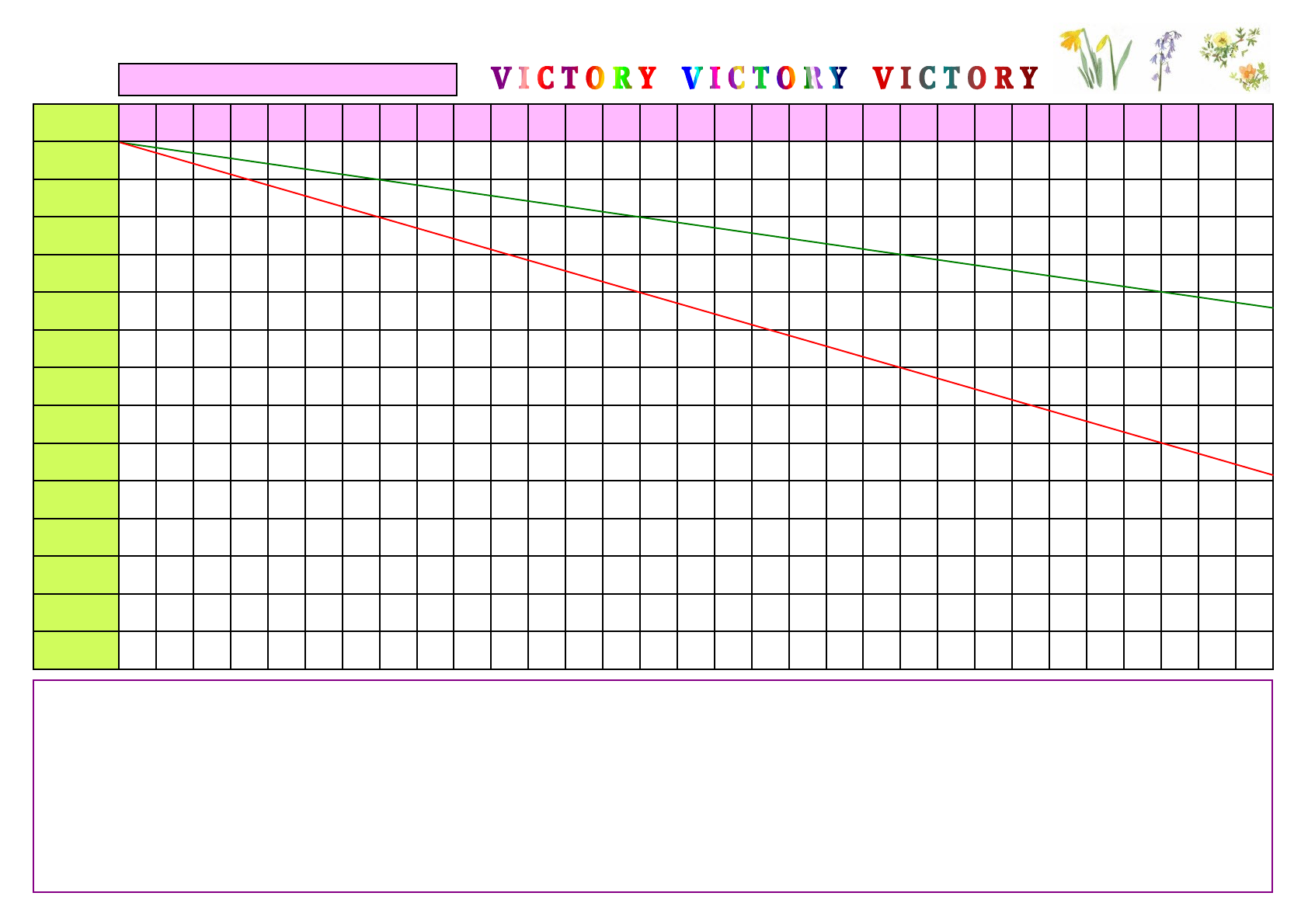 Weight
ST LBS
12345678910 11 12 13 14 15 16 17 18 19 20 21 22 23 24 25 26 27 28 29 30 31
MONTH
2
p
o
u
n
d
s
p
e
r
w
e
e
k
1
p
o
u
n
d
p
e
r
w
e
e
k
Motivation/Encouragement