Fillable Printable Affidavit Of Inheritance/Litigation
Fillable Printable Affidavit Of Inheritance/Litigation

Affidavit Of Inheritance/Litigation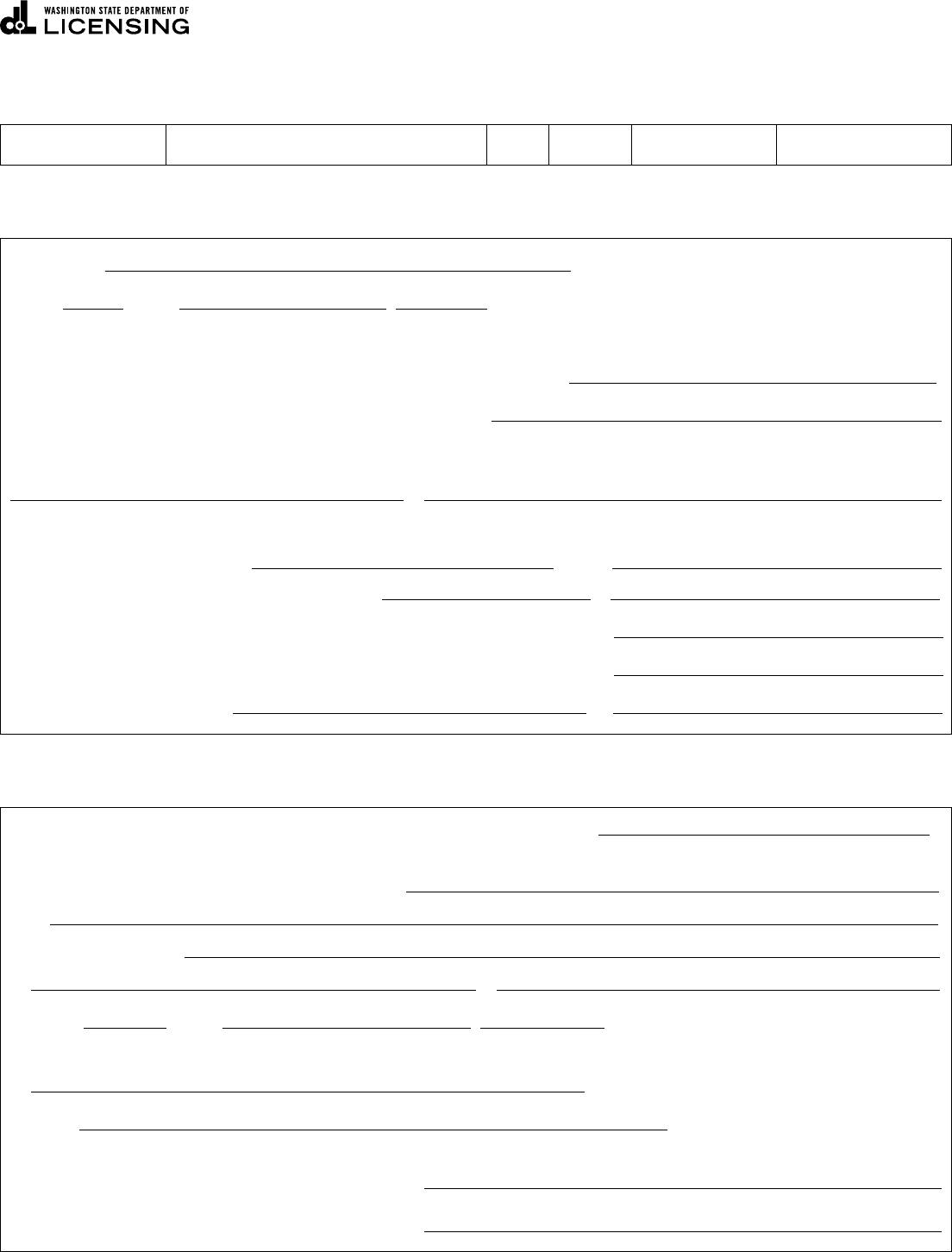 X
X
X
(Seal or stamp)
Notarization / Certification
– You don't need your signature notarized if you sign in front of a vehicle licensing agent, who can certify your signature.
Signed or attested before me on
by
Name of person signing this document
Notary/Agent/Subagent signature
Notary printed or stamped name
Dealer or county/office number or notary expiration date
Affidavit of Inheritance/Litigation
Use this form if you have inherited a vehicle or vessel or were awarded one through litigation.To find out if you need
additional documents, see
Affidavit of Loss/Release of Interest, Owner deceased,

contact a vehicle licensing office, or
call (360) 902-3770, option 5.
License plate/Registration # Vehicle identification/Vessel hull identification # (VIN/HIN) Year Make Model Body style
Inheritance –
Complete this section when no executor or administrator is appointed for the deceased.
Submit this form with the vehicle or vessel title and a copy of the death certificate. An Odometer Disclosure Statement or a
Release of Interestmay be required.
I certify that , the registered owner of this vehicle/vessel, died
Name of deceased
on the day of , .The deceased left no estate necessitating administration,
Day Month Year
and no letters of administration or letters testamentary have been issued to any persons.The vehicle/vessel has not been
bequeathed by will to anyone other than the person signing below who is
of the deceased. No relative who would have prior right, except
Person who would have prior right
survives the deceased, and provision has been
made for payment of debts of the deceased.
Printed name Signature Date
Litigation – County Clerk Certificate of Transfer of Vehicle or Vessel
This certificate, properly completed, will take the place of all other court papers.
Submit this form with a Vehicle or Vessel Title Application and an Odometer Disclosure Statement (if applicable).
I certify that in the superior court of the state of Washington for the County of :
1.For orders of the court transferring title (including divorce and probate):
An order transferring title to this vehicle/vessel to
Transferee
at
was duly entered in
Title of case
Name of administrator (if in probate) Docket number of case
on the day of , .
Day Month Year
2.For those cases in which the estate executor or administrator transfers title:
was duly appointed under the nonintervention
Name of executor/administrator
will of and is qualified to act as such, and
Name of deceased
that a decree of solvency has been entered.
Executor/Administrator signature Date
County Clerk signature Date
TD-420-041 (R/8/16)WA
Click here to START or CLEAR, then hit the TAB button
Print completed form and sign here.
Executor/Administrator signs and dates here.
County Clerk signs and dates here.